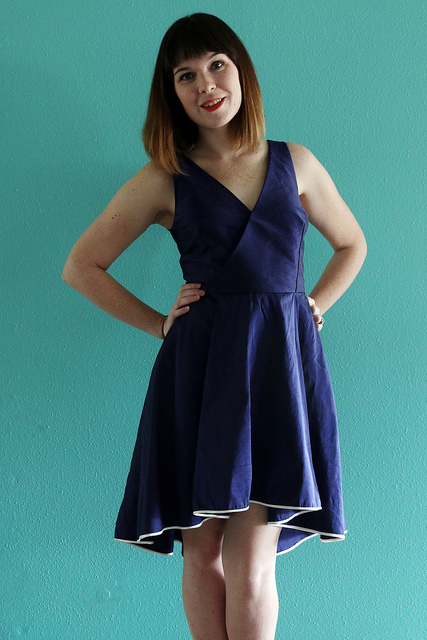 By Hand London's Flora Dress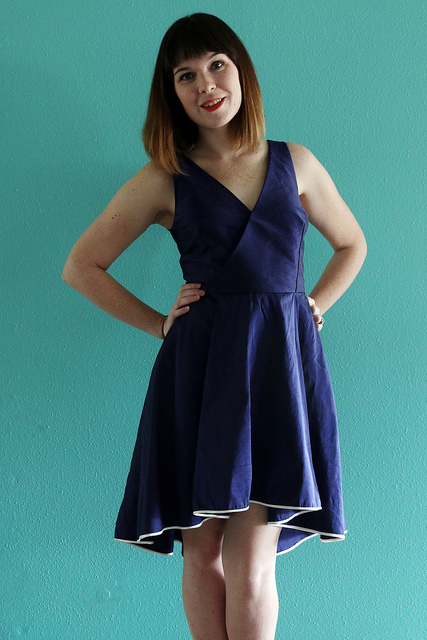 Look who finally got a new camera with a functional auto focus lens and a remote! Yeah, no more cell phone photos, thank goodness! This means I can now show you cool new clothes!! More exclamation!!!!

Let's get on with it, shall we?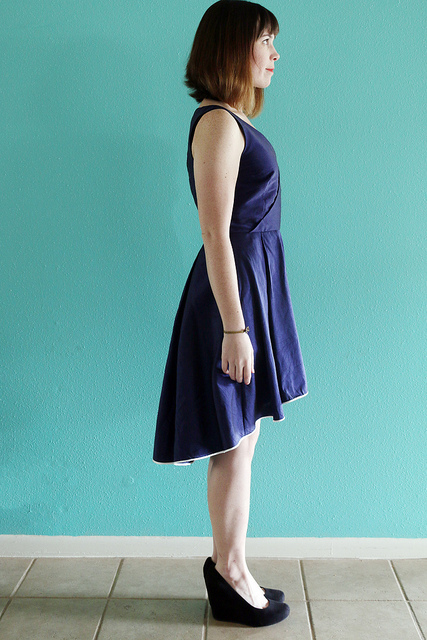 The Goal: I was lucky enough to be a pattern tester for By Hand London's new Flora pattern. I love that BHL makes versatile designs that could make for easy sun dresses and casual wear (think the Anna dress) but at the same time they can make the coolest, chic-est party dresses ever! So party style was what I went for with this version.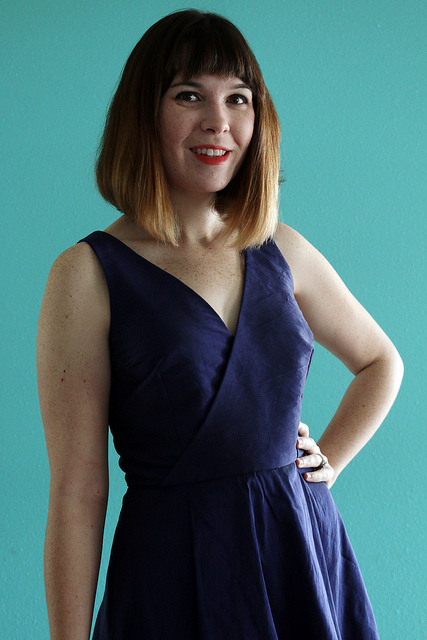 The Pattern: Their newest pattern has two bodice options (fully lined), I went with the classic cross over. In addition to being circular, the skirt has pleats in front and back to make a cool cascade effect. The hi-lo hem means people might see the interior of the skirt so keep that in mind. I did French seams to keep the insides pretty.
The Fabric: Knowing I want to make a party dress I got this lovely shantung from Mood. It's light weight and crisp and I thought navy would make a good alternative to plain old black.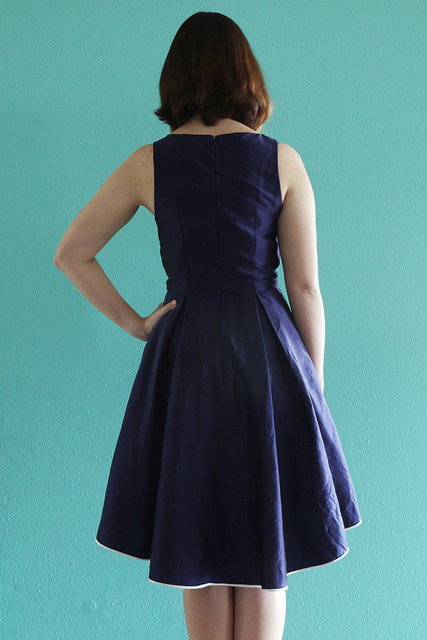 I lined the back of the bodice in some leftover poly lining fabric but didn't have enough so I cut self fabric for the front lining.
The bottom binding is leftover silk/rayon from my wedding dress, in fact.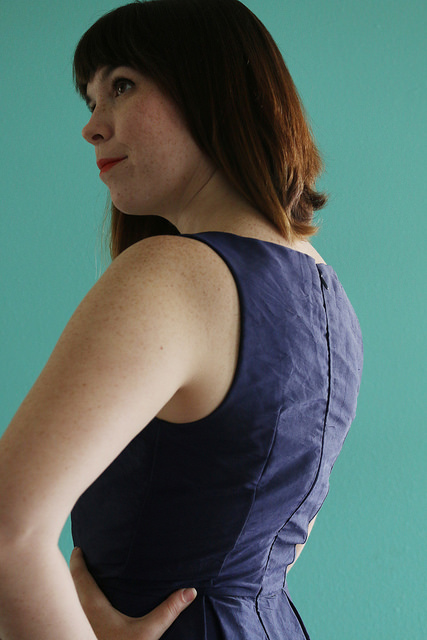 (I finally bought a legit invisible zipper foot, it was so cheap, why did it take me so long? My zip turned out great!)
The Changes: I cut a straight UK size 10 and made literally no fit changes. Ok, I admit that I don't often need to make changes to patterns but this one fit so well out of the envelope that I was like, whoa! Look, no back gape at all, hits perfectly at my waist, darts are good. No gaping in front, either (although it is tacked down in a couple spots just to be safe). The skirt is full so no issues there but dang, this is a well cut bodice.
The only thing I did was hack off the hem allowance and cover the edge with bias binding. I think the white contrast looks so cool with the dark fabric, it really highlights the curvy hi-lo hem. I thought about adding binding to the neck or sleeves but decided to keep it simple. Just the white at the bottom makes it more modern and is less distracting than if it was all over, right?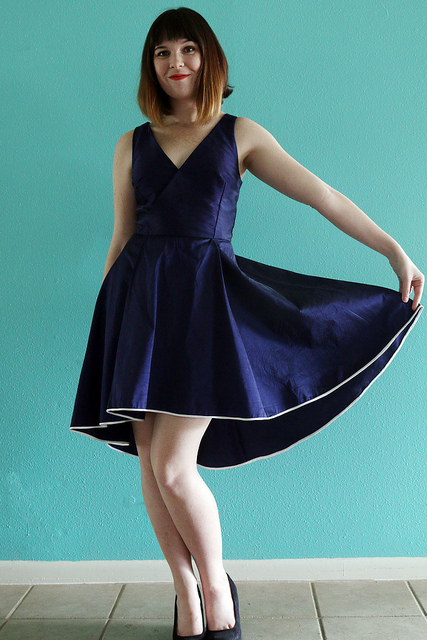 The Result: Another winner! My Elisalex dress has been my go-to casual cocktail party dress so this is a nice addition when I want to step it up a notch. I might make another one in a cotton lawn or something light for a nice summer dress.