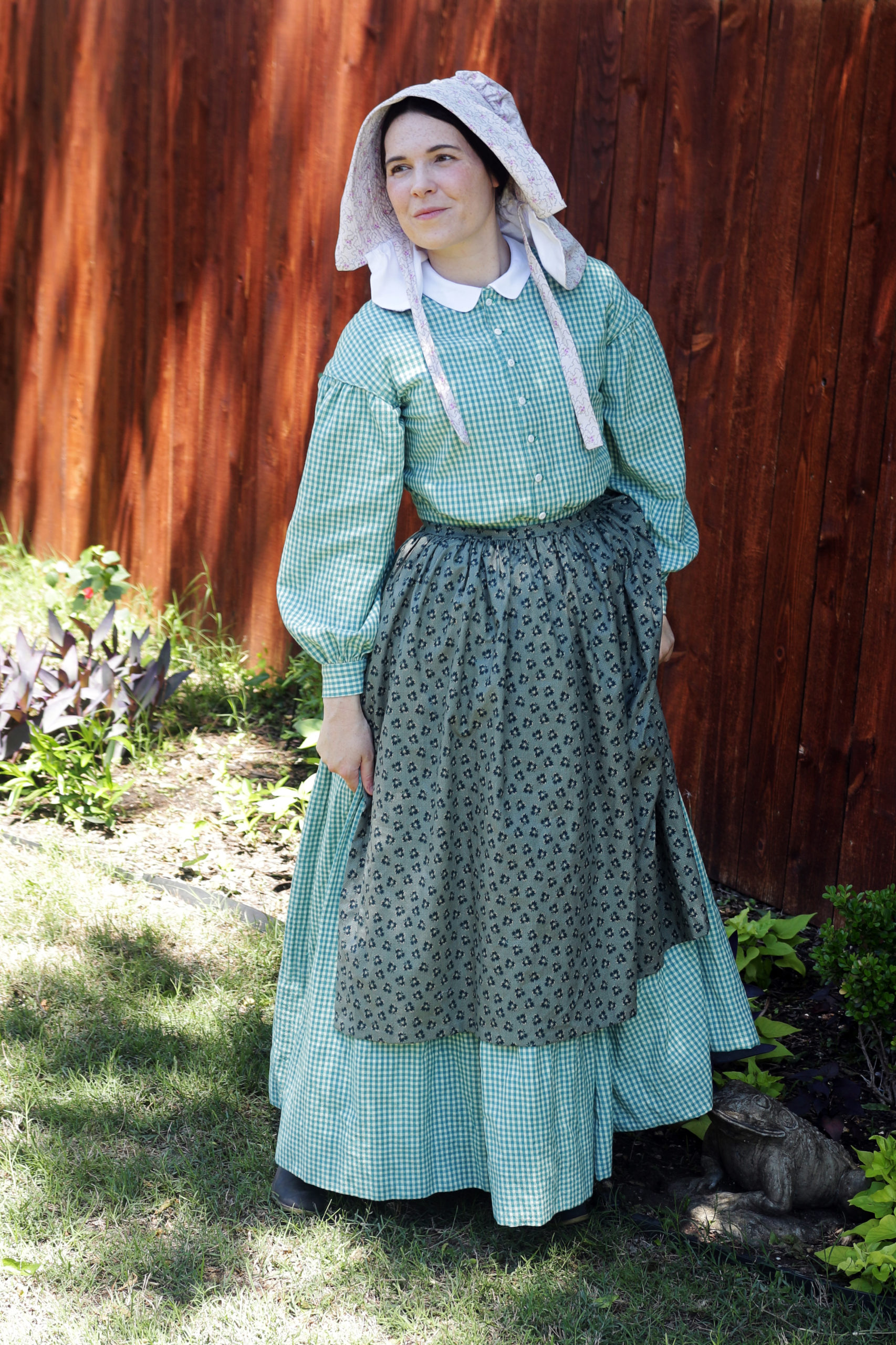 1860s Work Dress and Accessories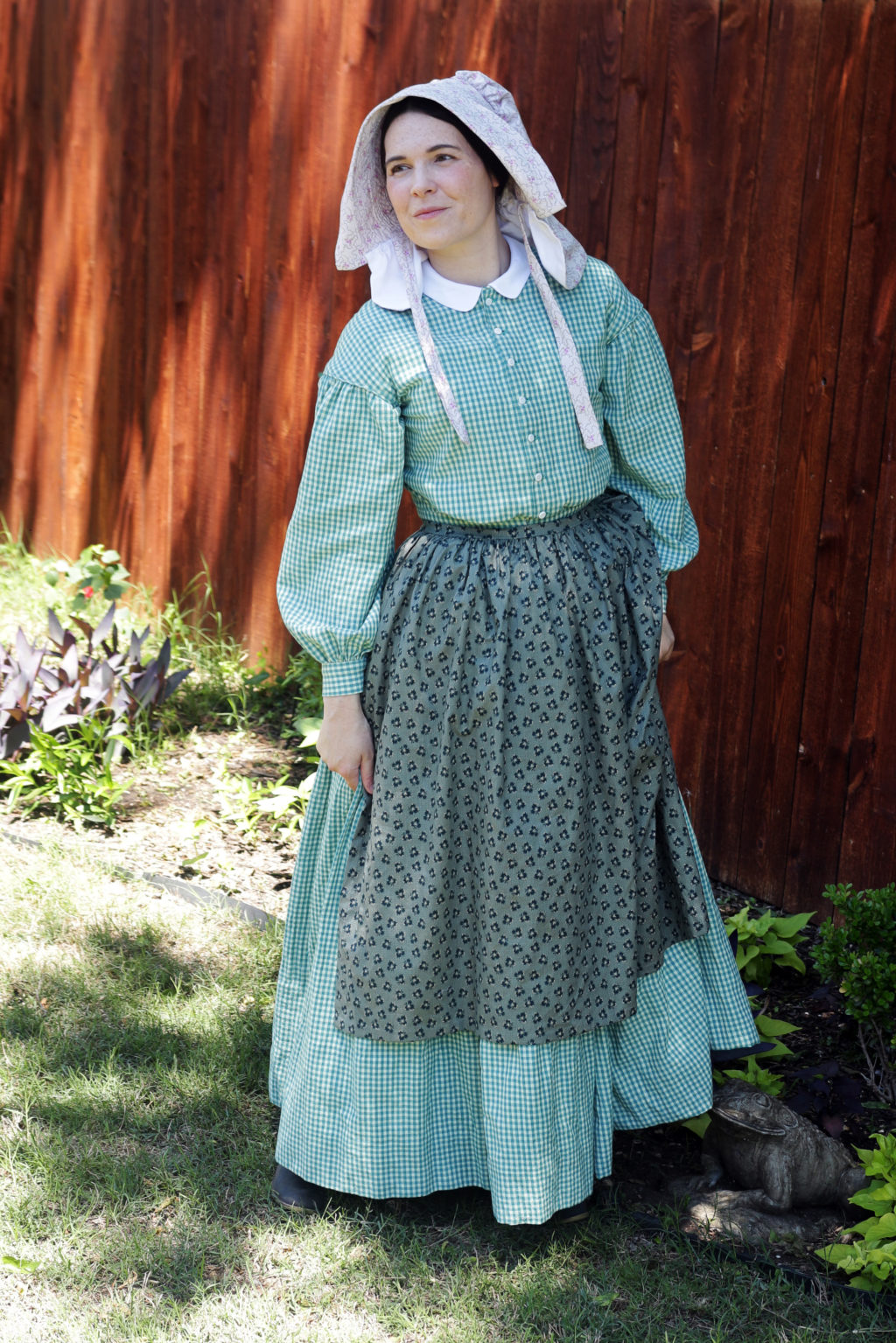 I started working on this costume in 2013 (!!!) and finally finished it last summer. It was the first costuming project I ever started and I abandoned it halfway through when I realized the pattern I had bought (thinking it was a casual work dress) turned out to be a fancy summer dress. In my defense, the fabric they used for the sample on the envelope cover is quite plain and beige, not fancy-looking at all.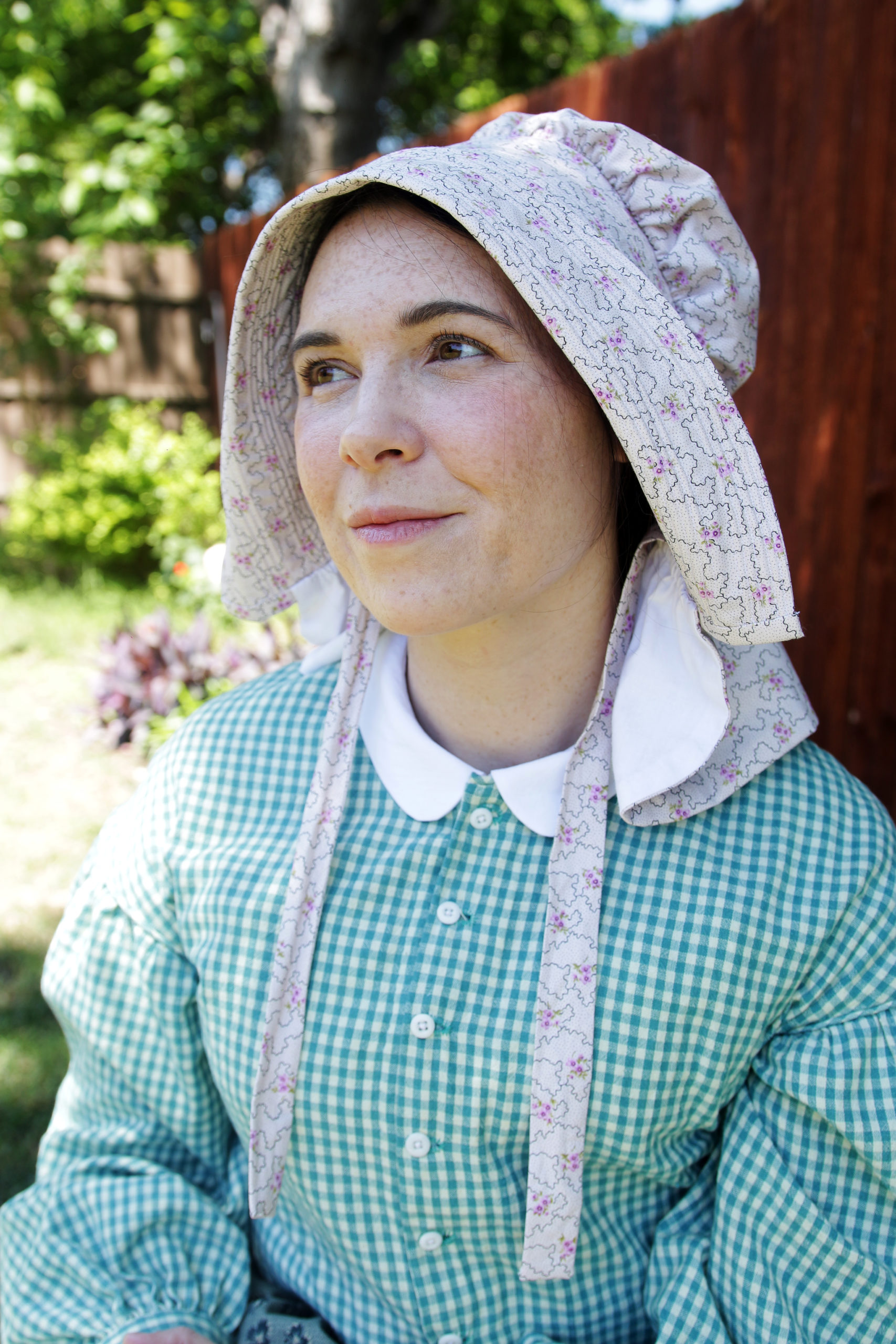 I decided to give it a second change and took the whole thing apart, replaced the piping, re-cut the sleeves out of extra skirt material, re-sewed and re-hemmed the skirt, and finally added buttons.
Then earlier this year I completed some accessories to go with it: a plain cotton collar to protect the neckline, a simple cotton print apron, and a cotton-print corded sunbonnet.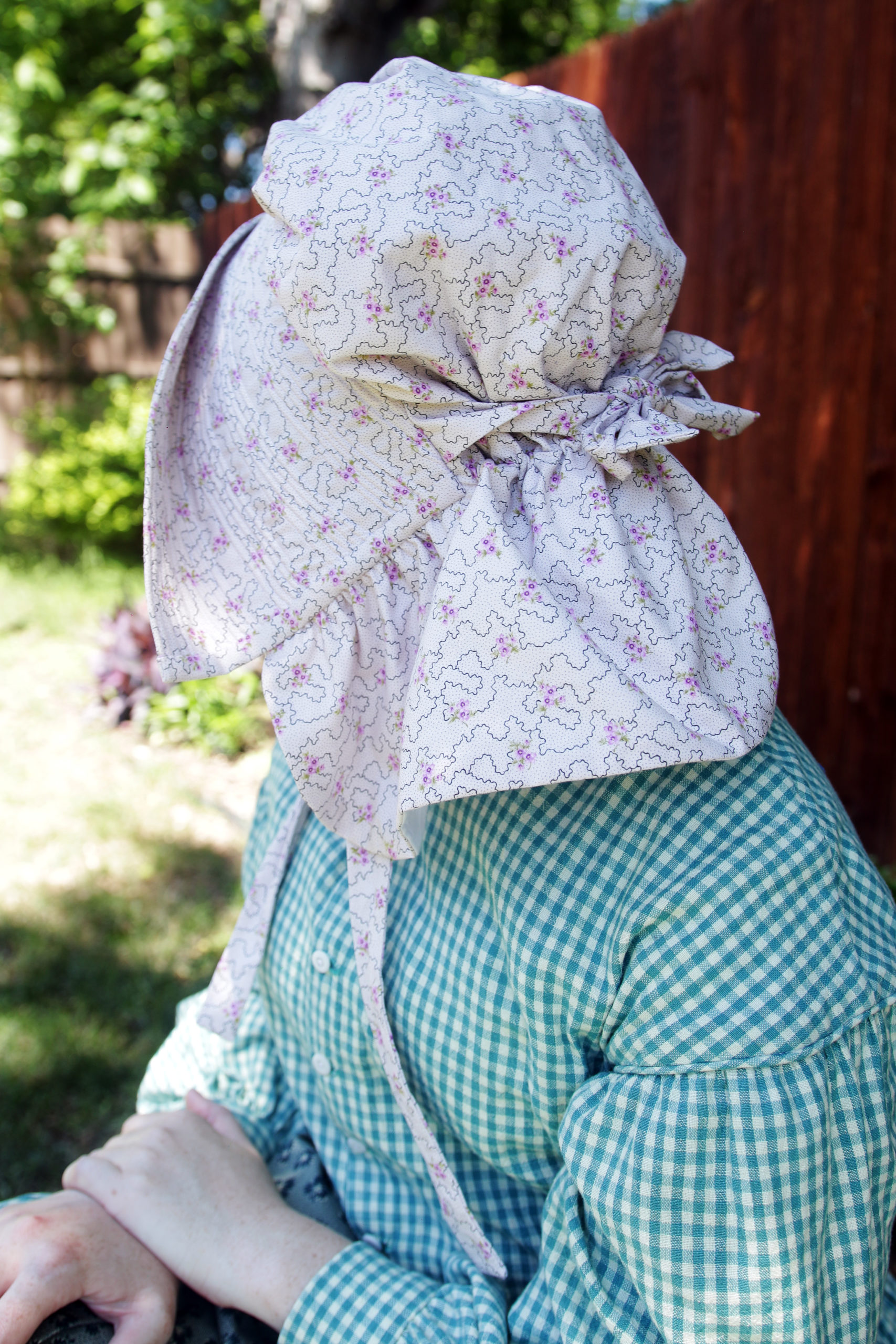 The fabric for the apron and sunbonnet came from Maggie May Fashions. Antique porcelain buttons on the dress came from Etsy. As usual, these projects were a mix of hand and machine sewing.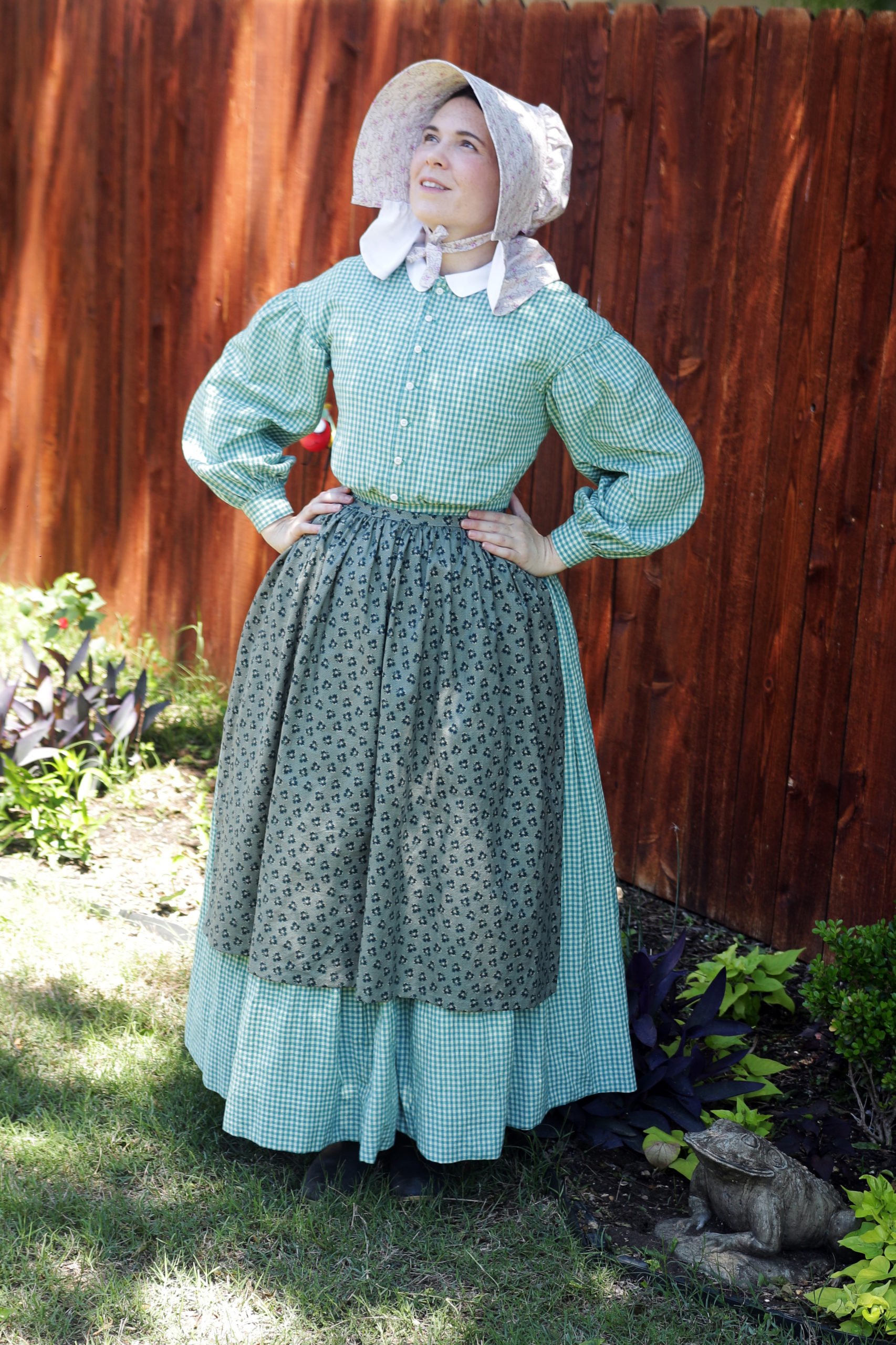 I'm wearing most of my mid-victorian underthings with this dress along with an Edwardian corset cover to help poof out the gathered-front bodice and smooth the corset lines. Without it, the front looks a little droopy. Looks like I need to make a Victorian-era corset cover in the future!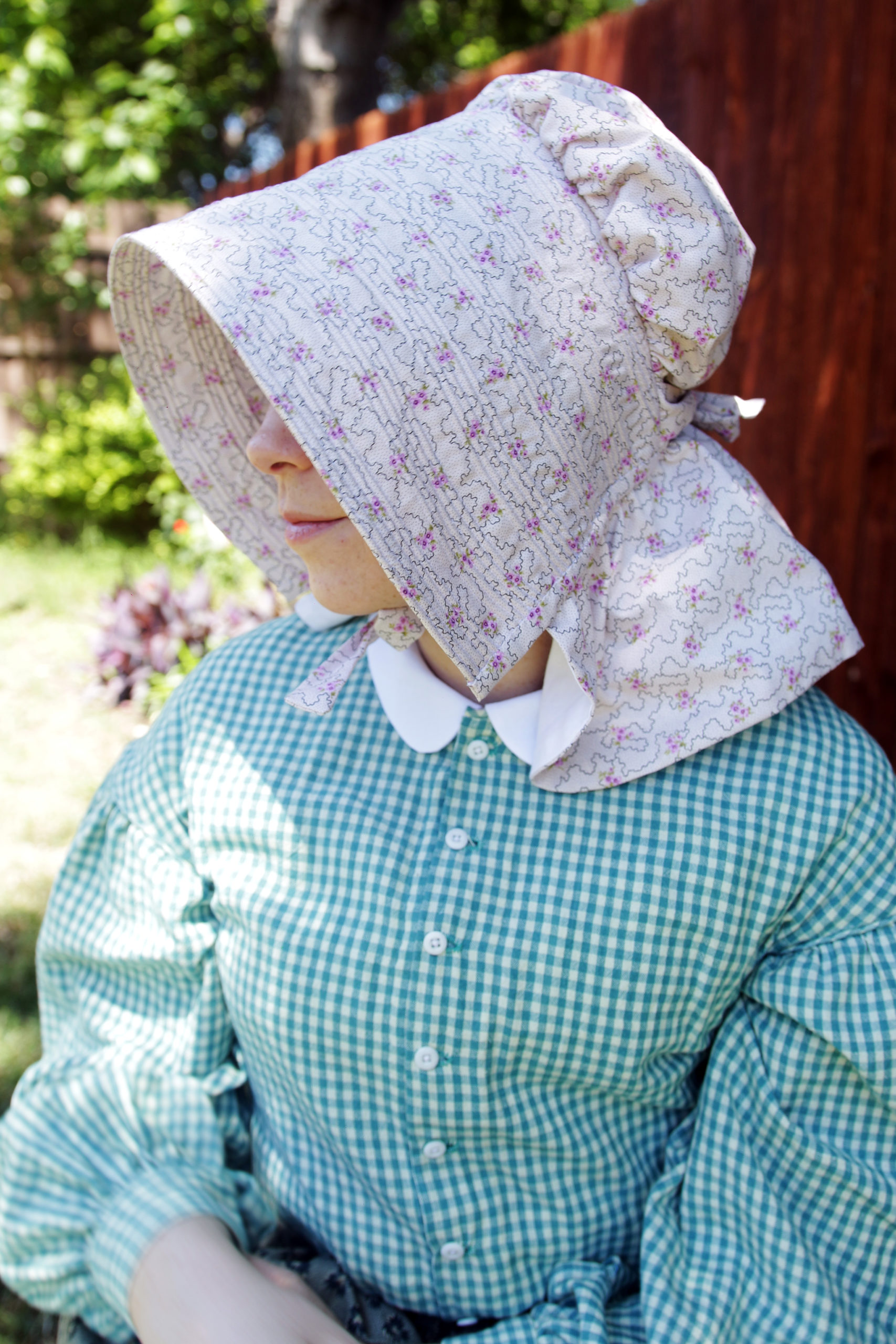 You can watch the making-of video for the work dress and the accessories on my YouTube channel.