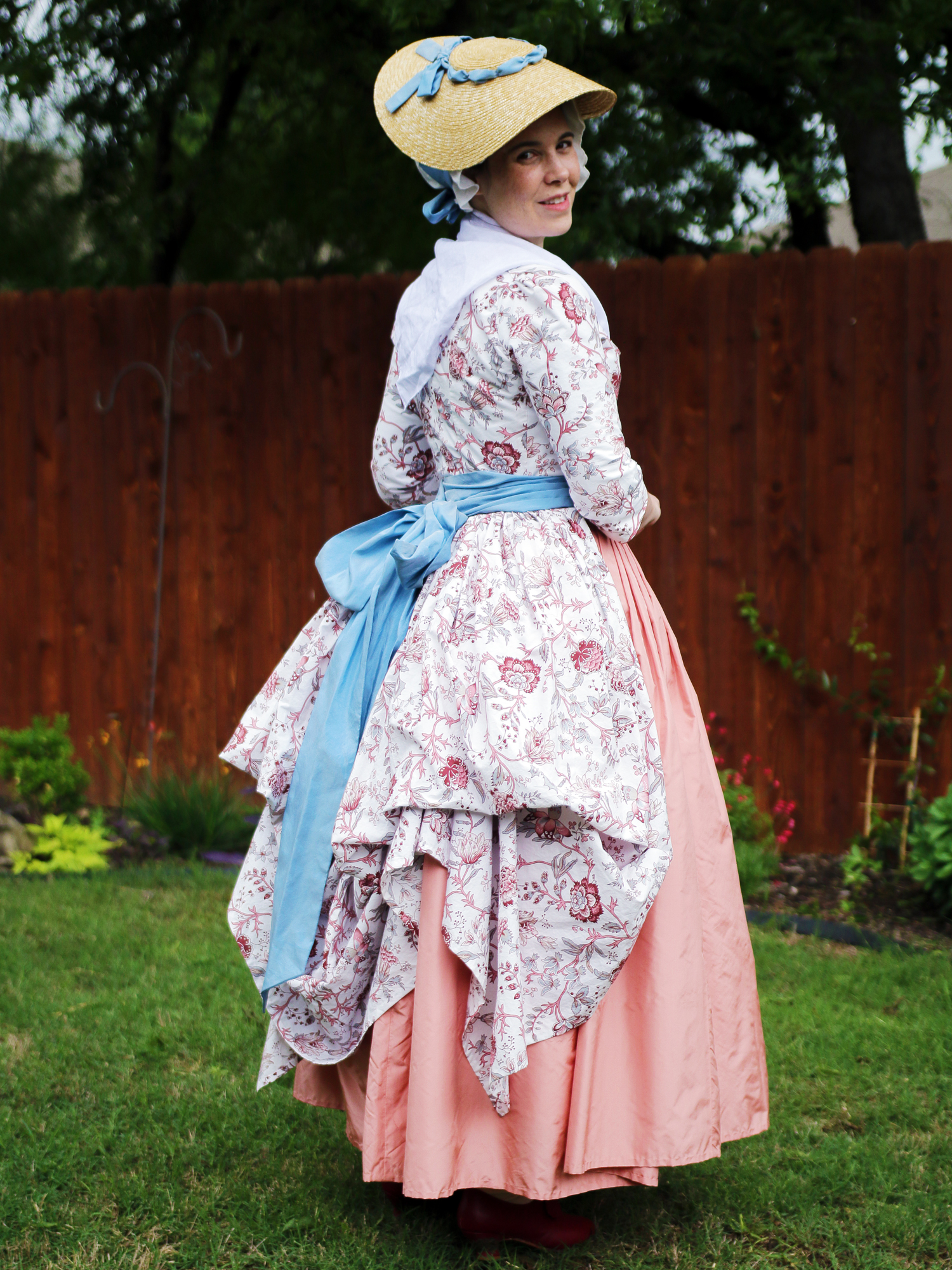 1780s Italian Gown and Accessories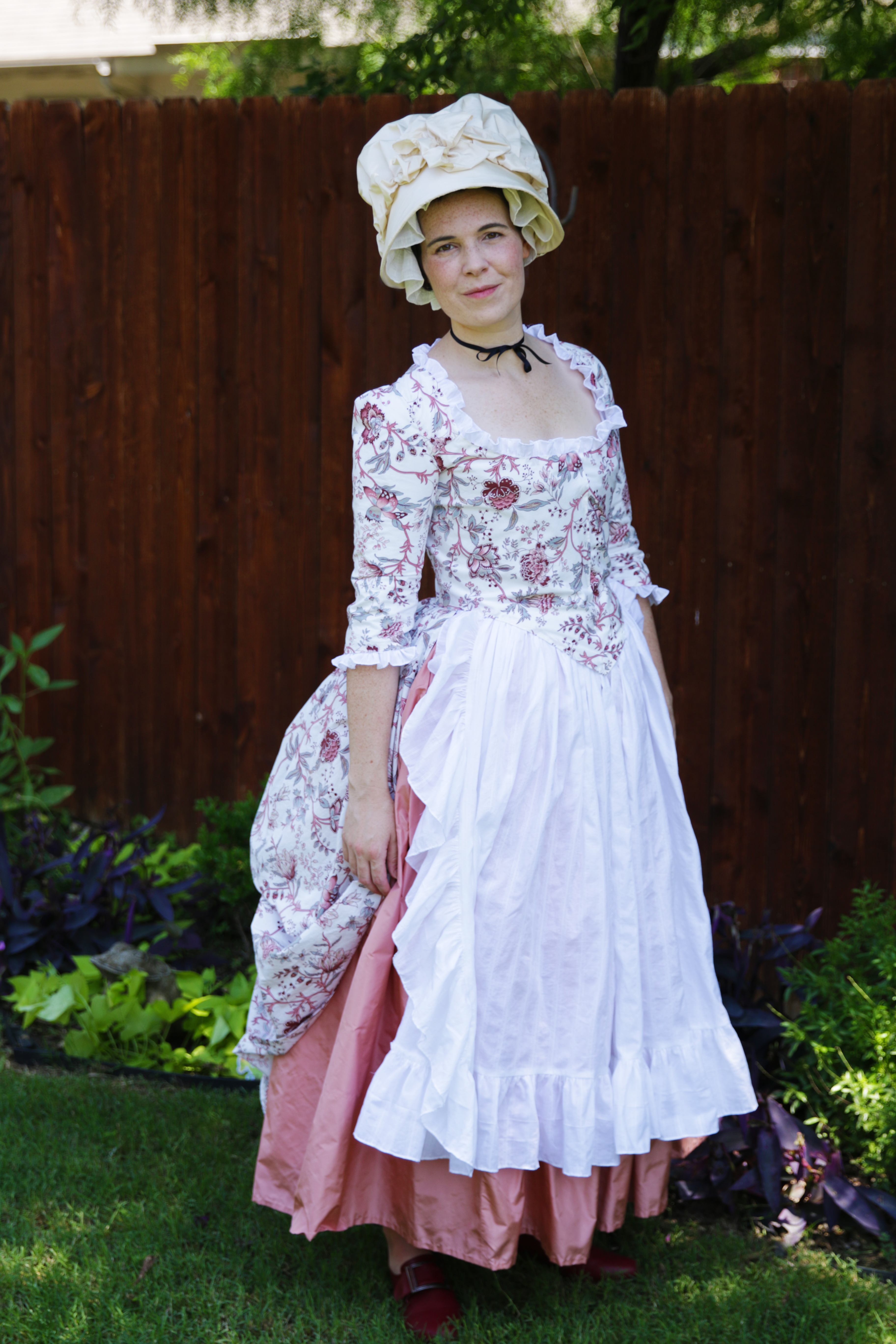 I admit I've been neglecting the blog lately in favor of YouTube, but in my defense, youtube videos take a long time to make and once I'm done I usually don't feel like blogging! But I wanted some photo documentation of some of the costumes I've sewn in the past few months.
I finished this 1780s Italian Gown last November and I've been adding accessories onto the look since then and reviving some old pieces.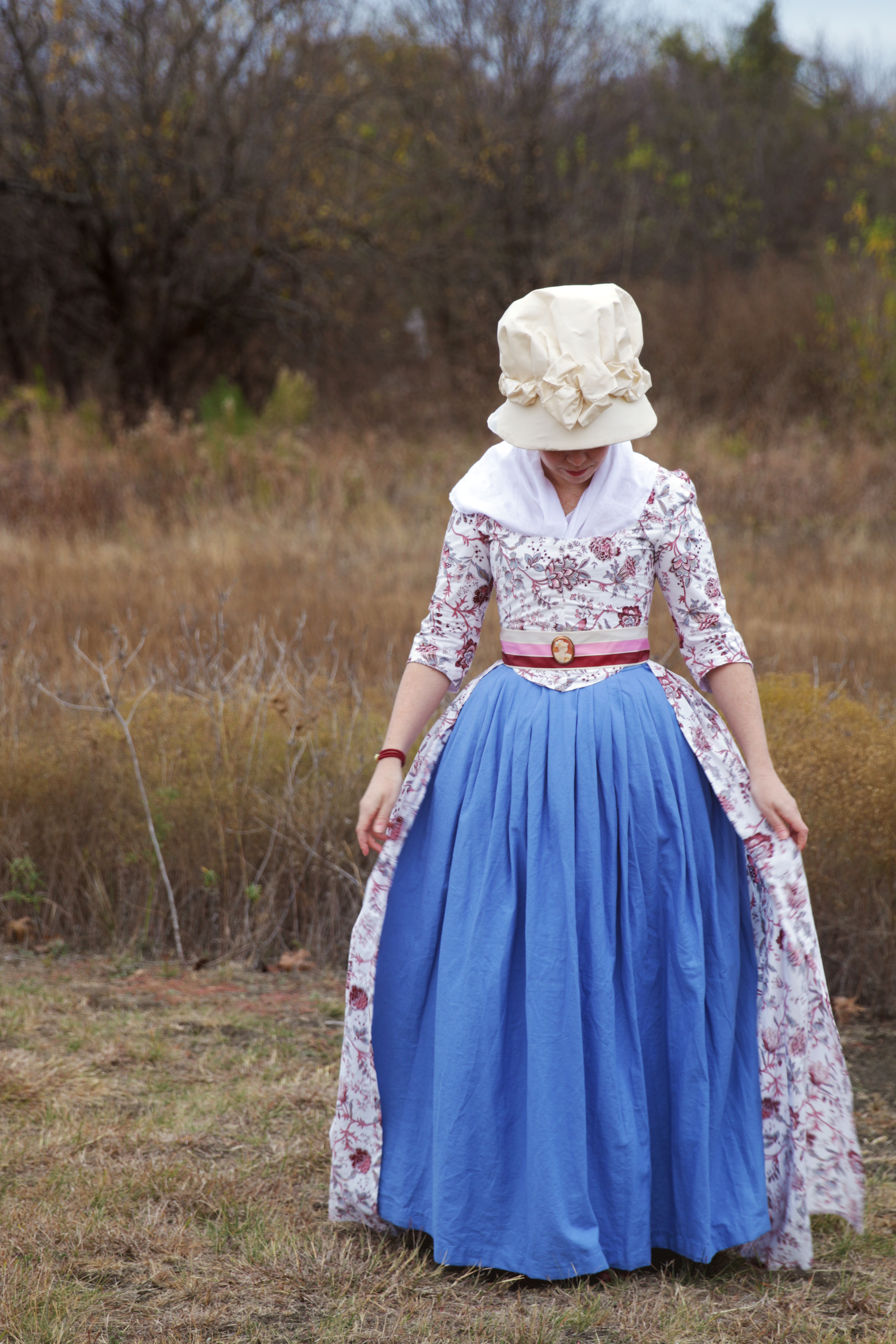 The dress is from a pattern by Black Snail and originally I cut the front bodice section too small, likely because my lining fabric – a linen – stretched out while I was using it for my mock up.
I went back some months later and installed a new, wider front bodice piece cut on the bias for extra stretch and I added some length to the center front.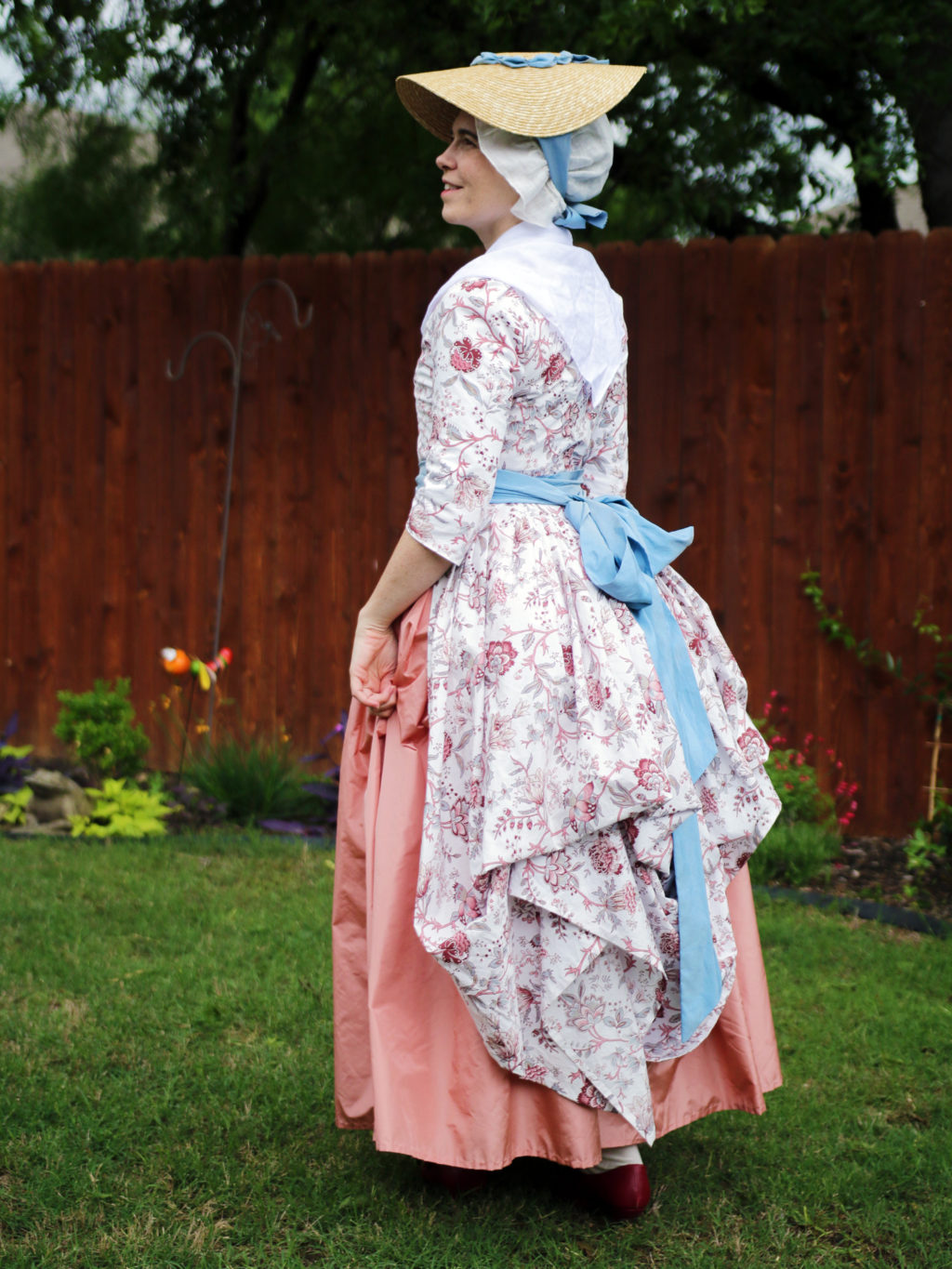 I also added twill-tape ties inside the skirt so I could lift it up in back which was a fashionable look at the time. The Victorians referred to this style as "retrousee" but there isn't much consensus on what people of the era called it. Untied the skirt is a little long but that's common for this era.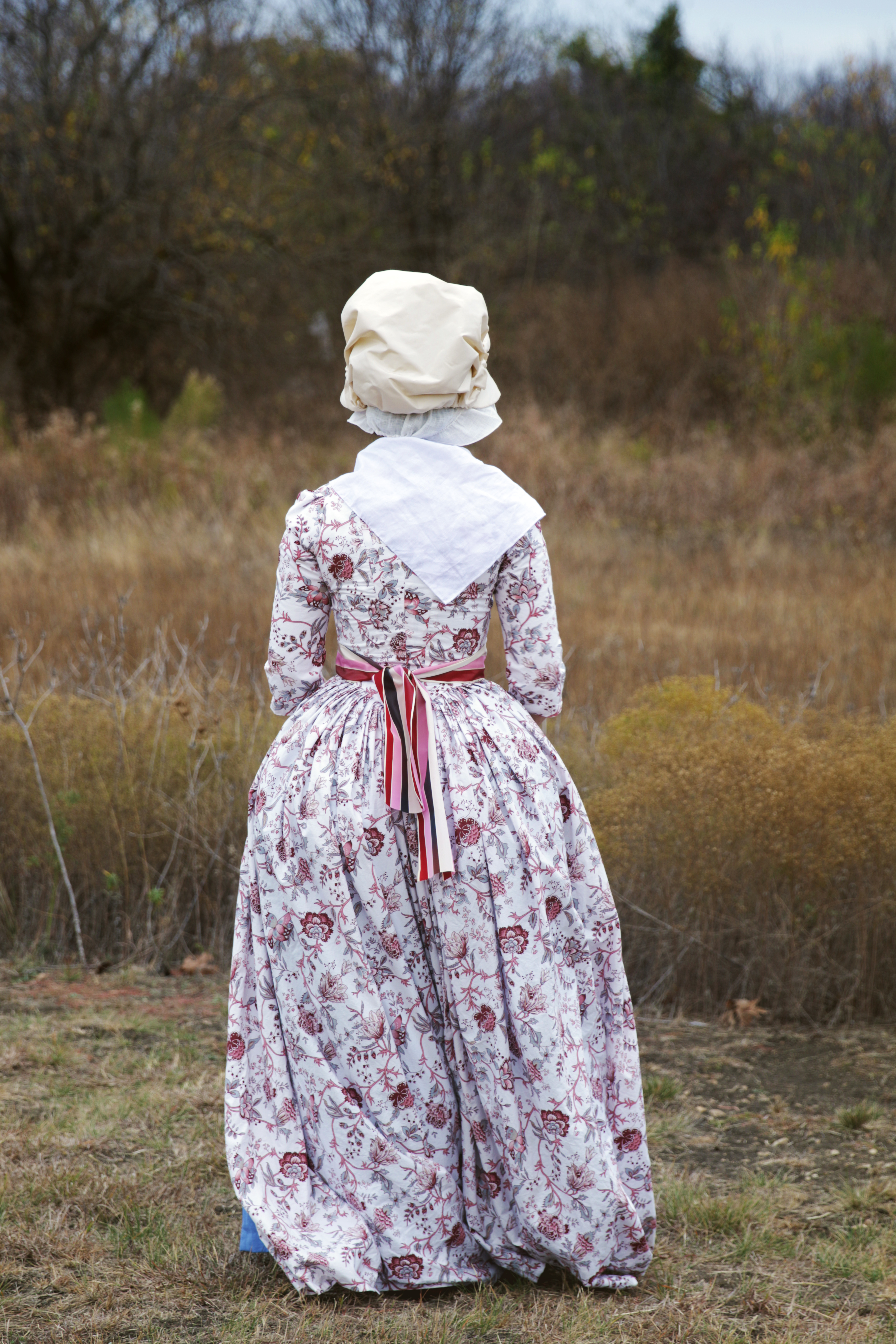 The fabric is a twin-size Ikea duvet cover set I bought on ebay. Ikea is known for selling textiles with 18th century reproduction prints.
I had an old blue linen petticoat that I made years ago to go with an 18th century jacket but the jacket didn't fit. I'm glad I could finally pair it with another outfit. I also recently made a pink silk taffeta petticoat for a fancier look.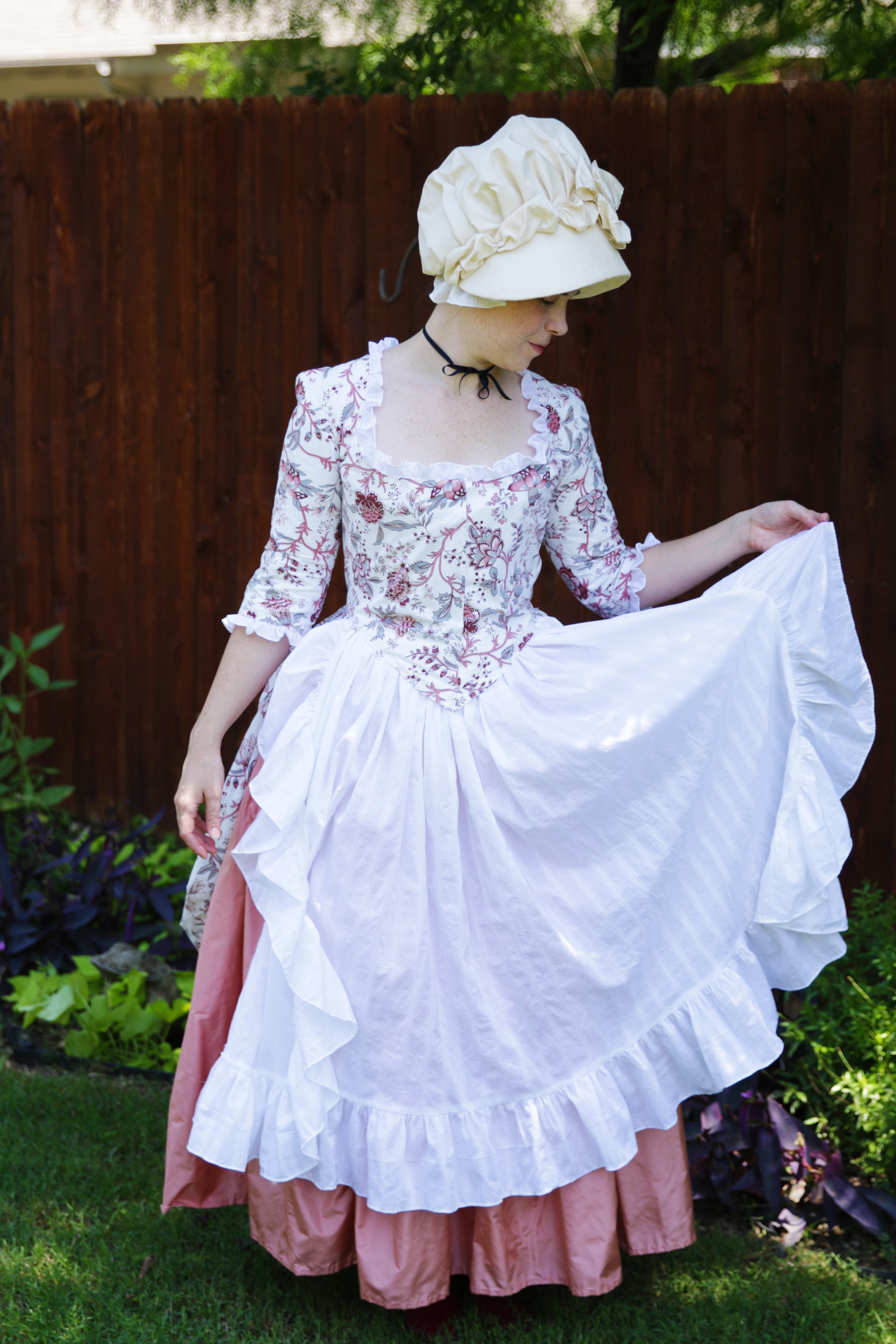 I also made several accessories all either inspired by or made directly from the tutorials in the American Duchess Guilde to 18th Century Dressmaking book including: my cream silk bonnet, a linen cap and fichu (neckerchief), and an apron and neck/sleeve ruffles.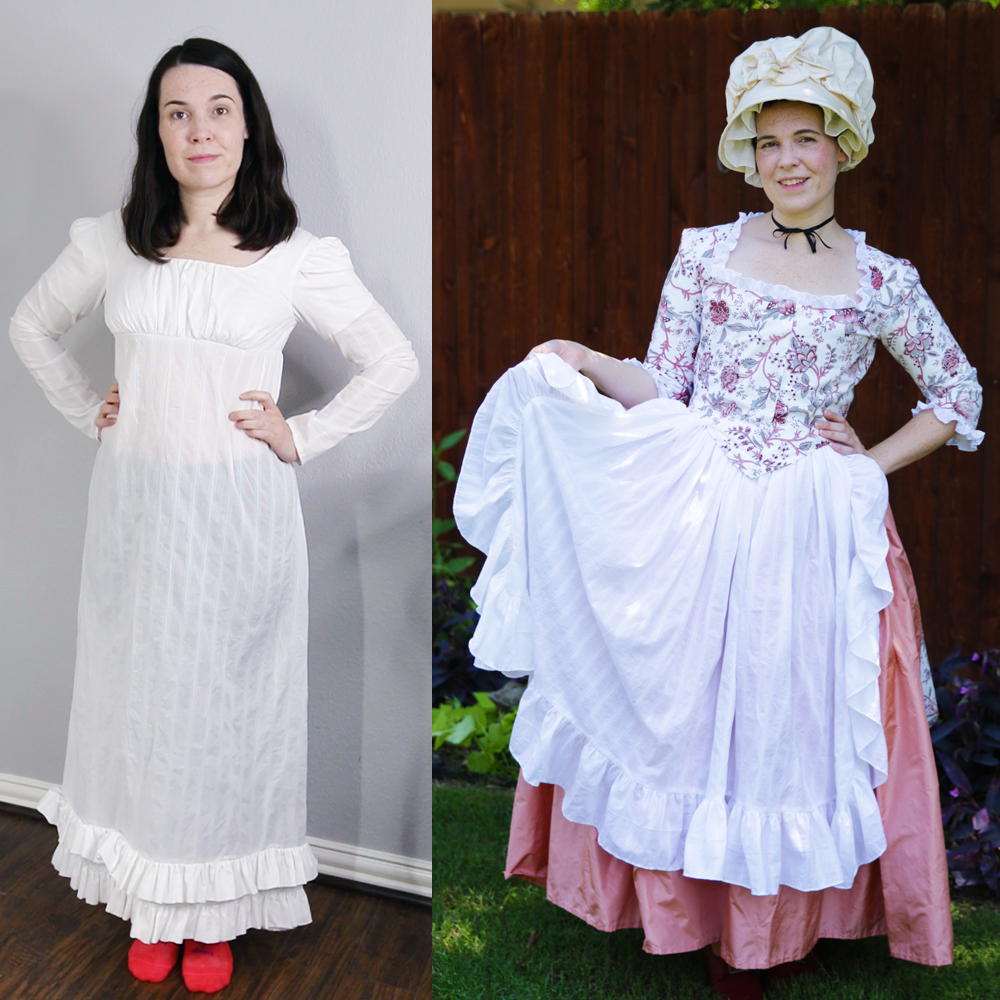 The apron and ruffles were made from an old Regency gown I made several years ago but I didn't buy enough fabric to make a proper dress so the skirt was far too narrow to comfortably walk in. I never took pictures of it until right before I cut it apart and I didn't even bother to wear proper petticoats and stays with the "before" picture above. The fabric is a thin cotton with satin stripes running through it. Frilly, non-work-appropriate aprons were a trend in the 18th century.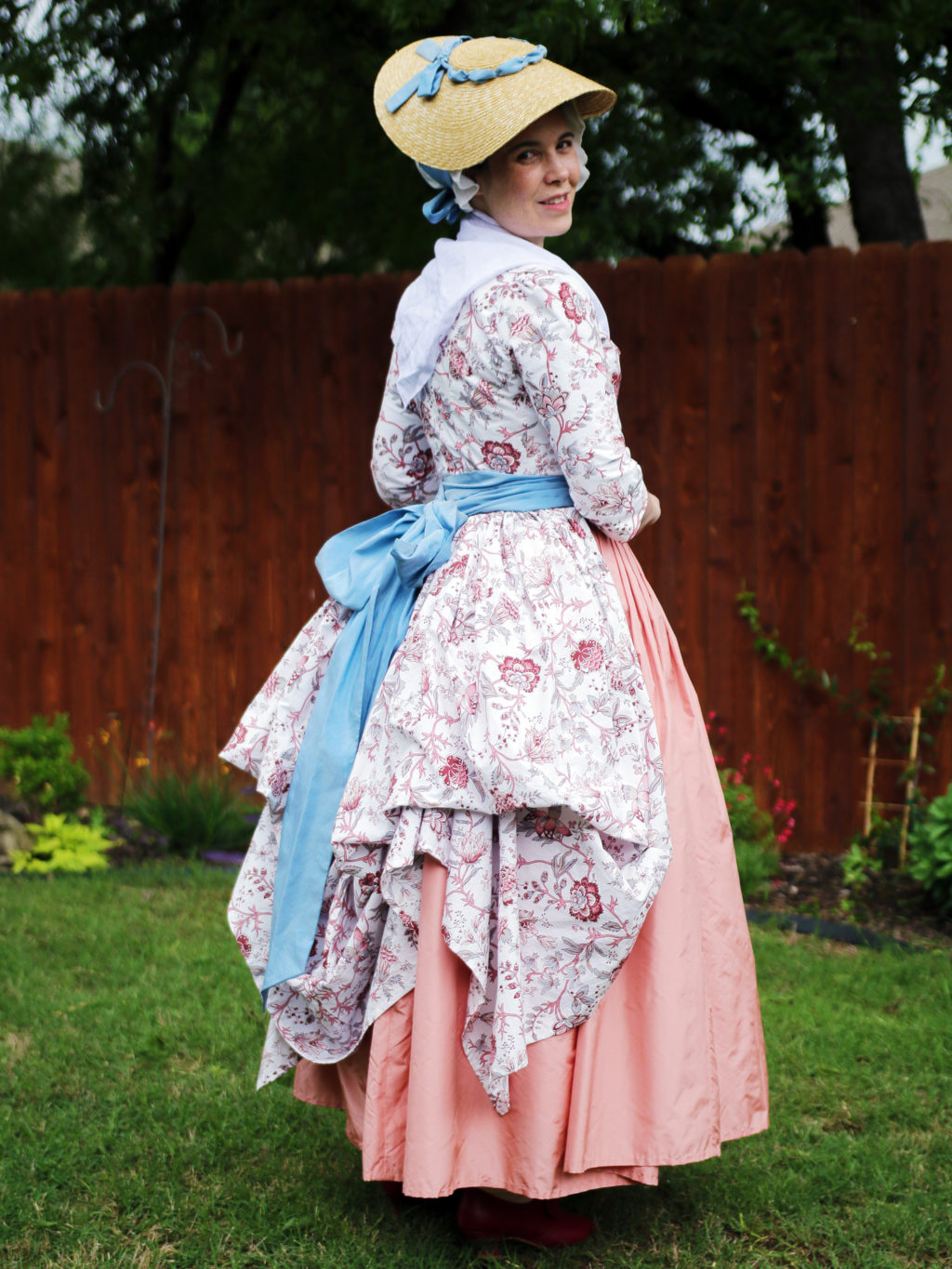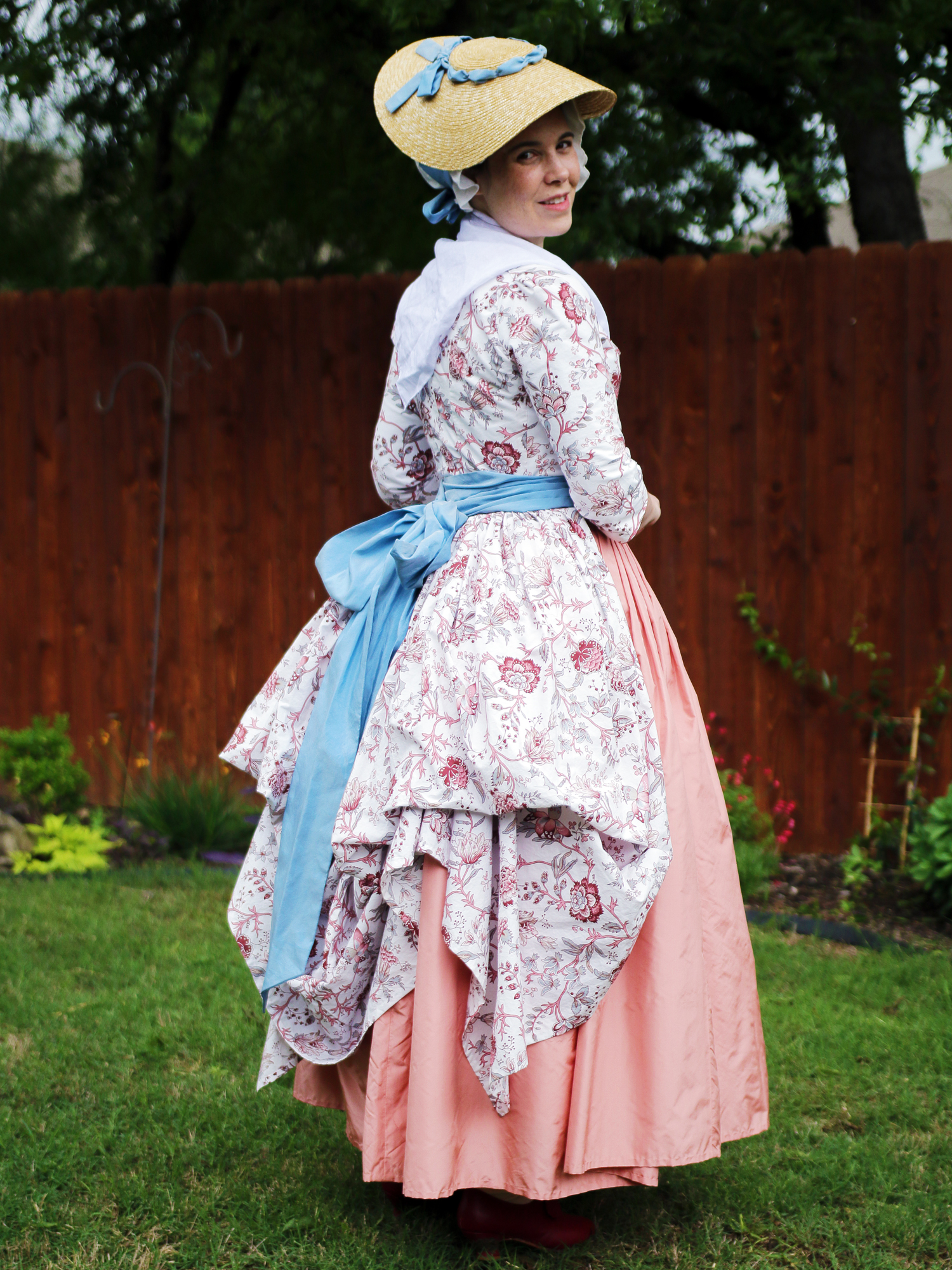 Some other accessories include random jewelry pieces I have, some vintage ribbon here and there, an ice-blue silk sash which I originally made to go with my Chemise dress and a straw "begere" hat which was trimmed with leftover blue silk from the sash.
All of these projects involved some combo of machine and hand sewing. Basically, any stitch that would be visible from the outside was done by hand.
I love how I can switch out accessories to jazz up the same gown and create different looks. I also made a bunch of new or altered undergarments to go with it which maybe I'll share in a later post.