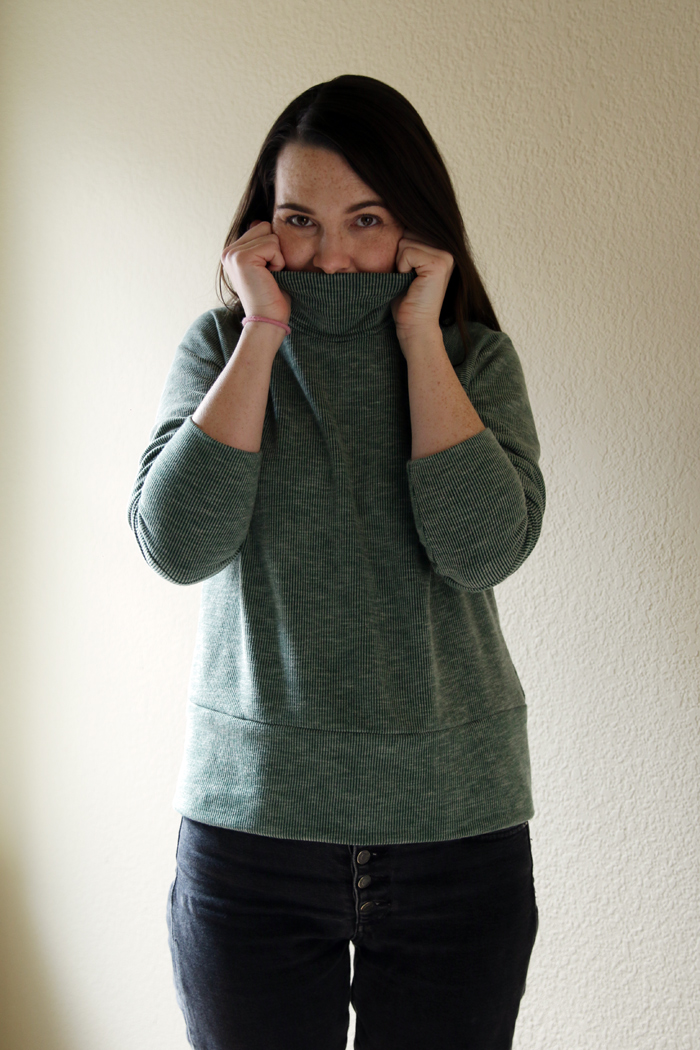 Green Rib Knit Sew House Seven Toaster Sweater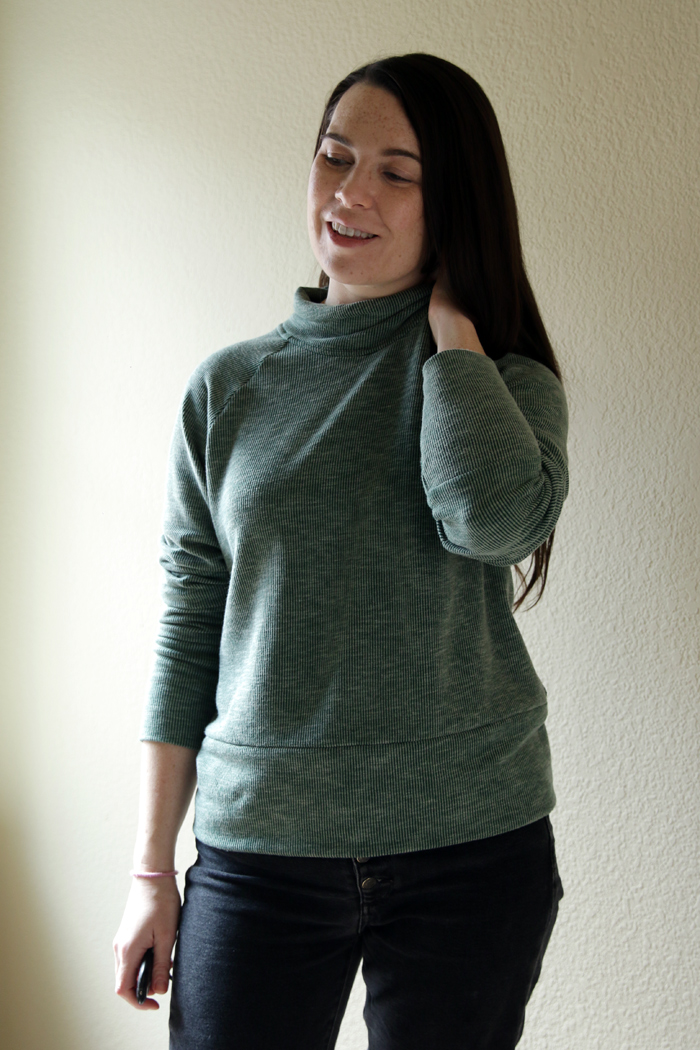 I see more sweaters on the horizon…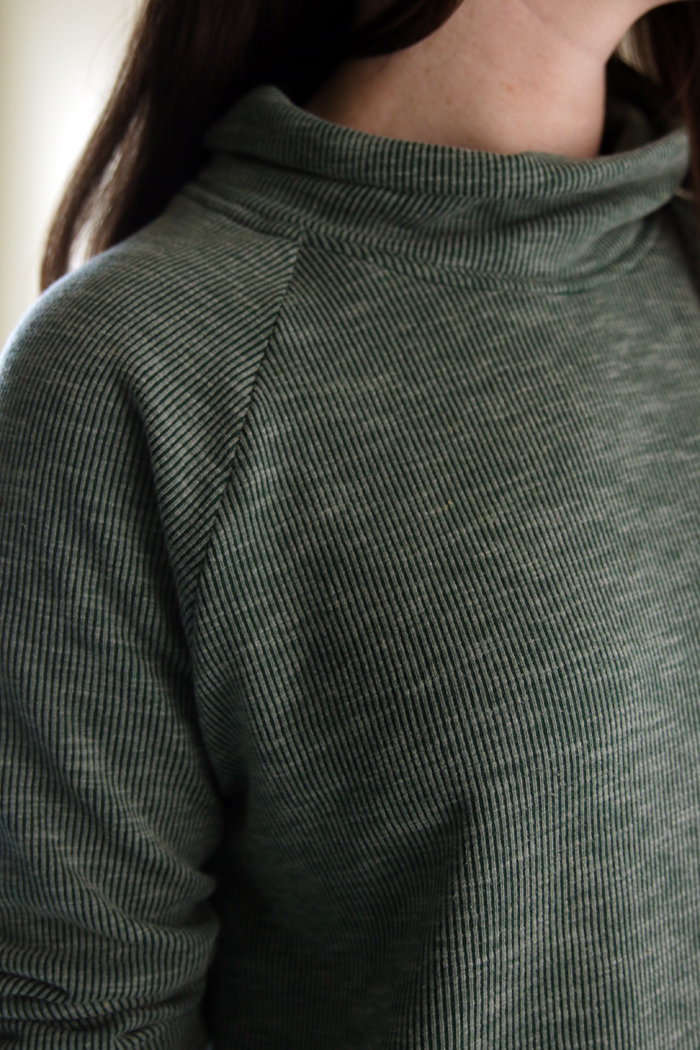 For this one, I decided to try out Sew House Seven's Toaster Sweater #1.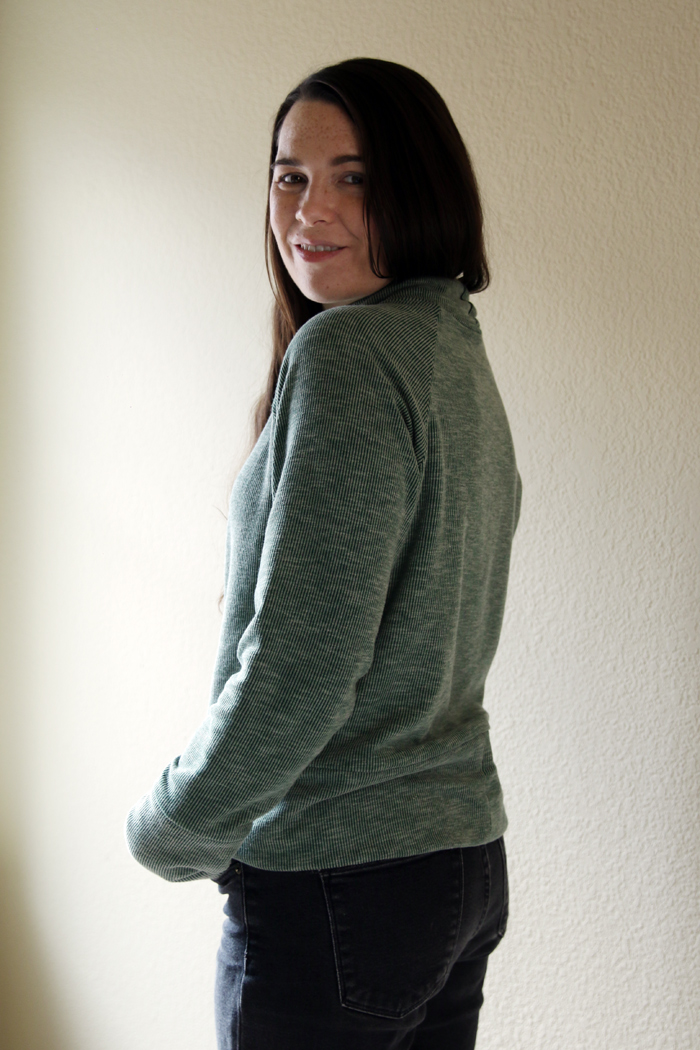 I liked the chunky hem band and cuffs and the funnel neck and I thought the ribs on this fabric would stand out against all the seam lines.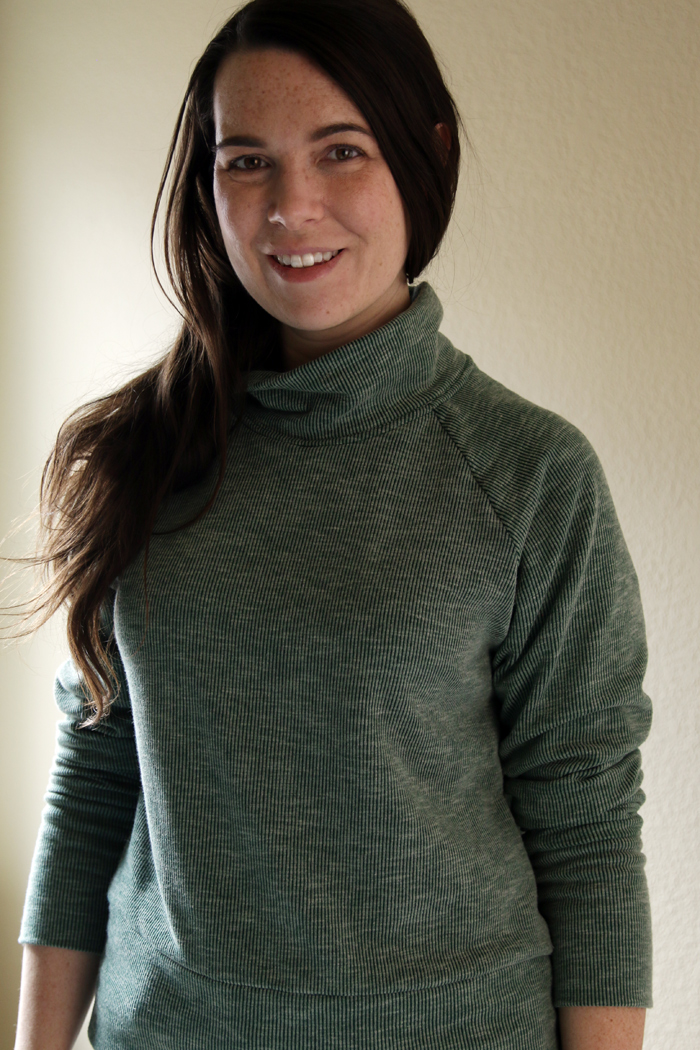 The fabric is from Surge and I have to admit, I was a little disappointed when it arrived and looked a lot brighter in person than it does on screen. But I do love the texture. The underside is fuzzy and soft.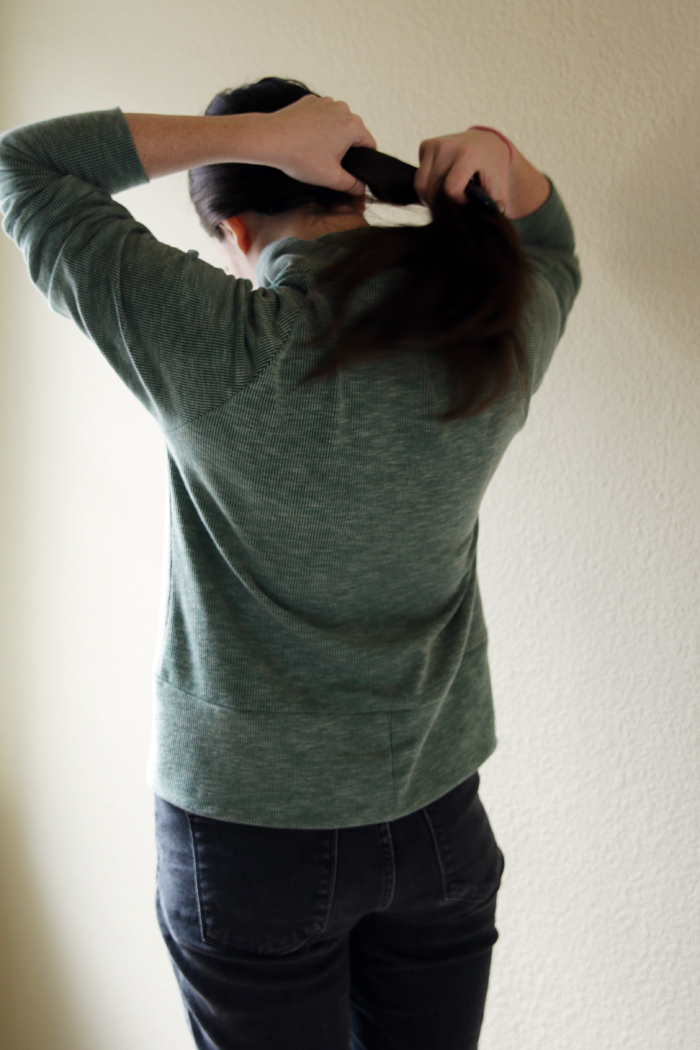 I made a medium in the bust and waist and blended halfway between a medium and large in the hips. Next time I'll probably split the difference between a small and medium.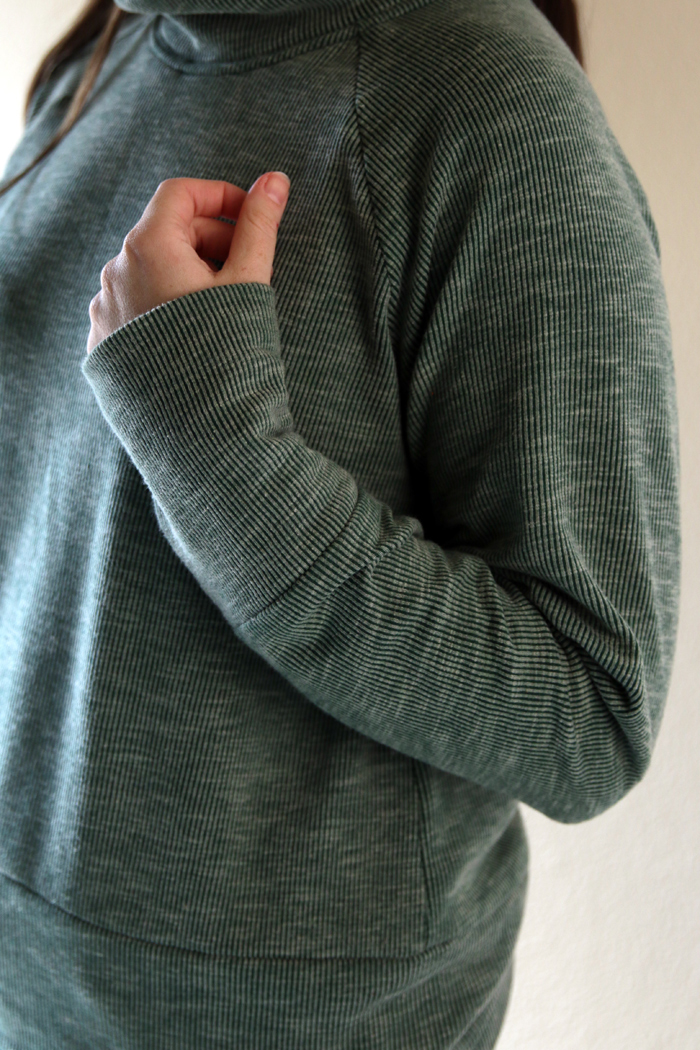 The wide funnel neck is a nice alternative to a turtleneck. It's still warm without being itchy.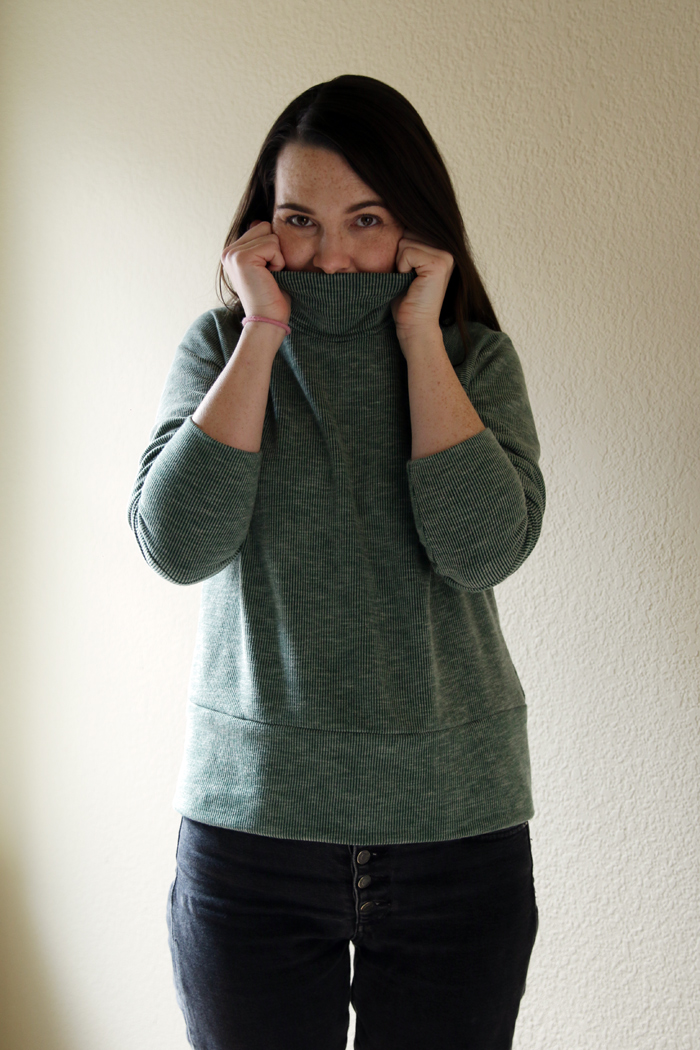 Not much else to say about this pattern other than it came together quickly. I sewed it during naptimes in one day! (Gotta make those naptimes count…)