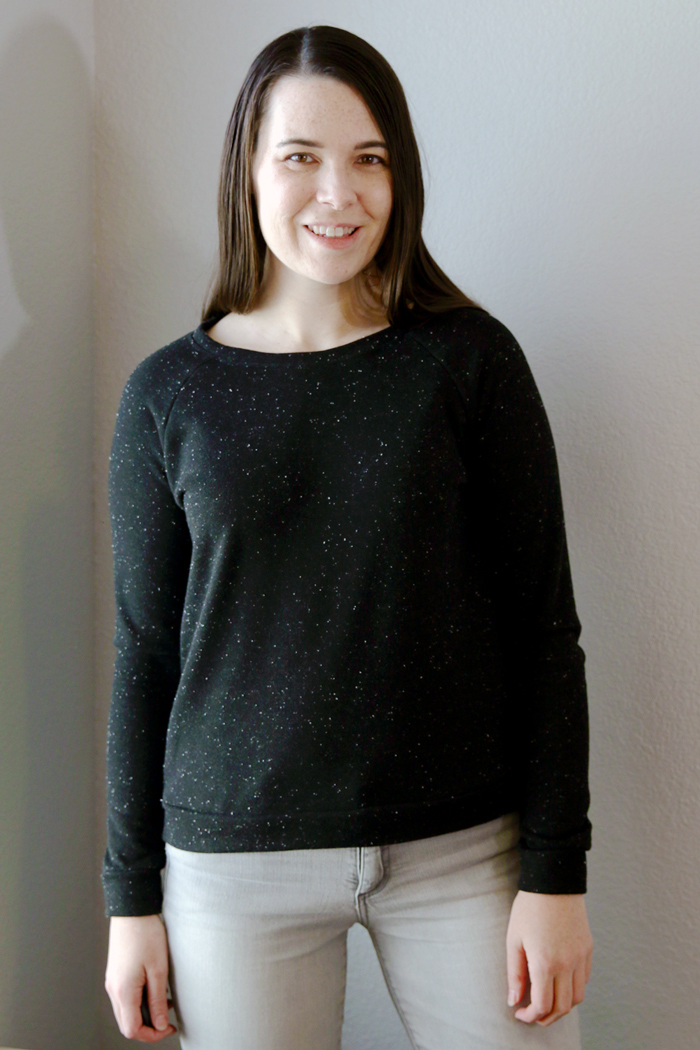 Black Speckle Grainline Linden Sweatshirt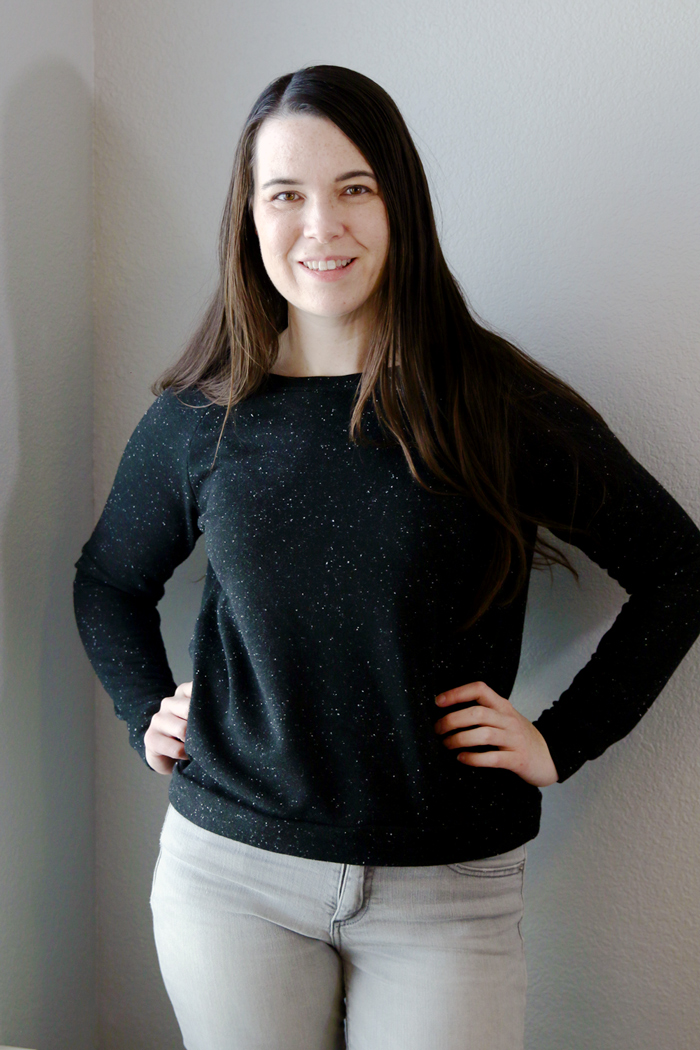 Since the temperature in Texas hovers around boiling for most of the year I don't have a very large winter wardrobe. But this season I've become obsessed with cozy knits and decided I must remedy my lack of sweaters (and dresses, and leggings, and coats…).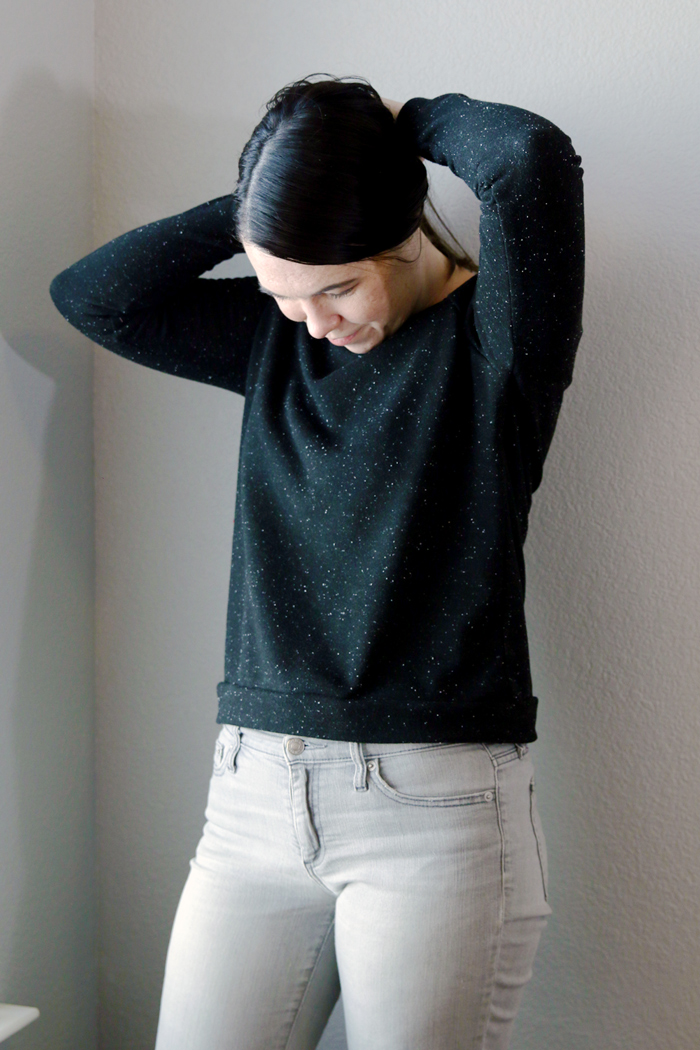 Enter the Linden Sweatshirt by Grainline. Oh, Grainline, always tried and true. You never fail me. You know when you find that one pattern company that's well-drafted and fits just right? Grainline is that for me. I know I can always fall back on their trusted designs if I want a quick, simple basic in my wardrobe.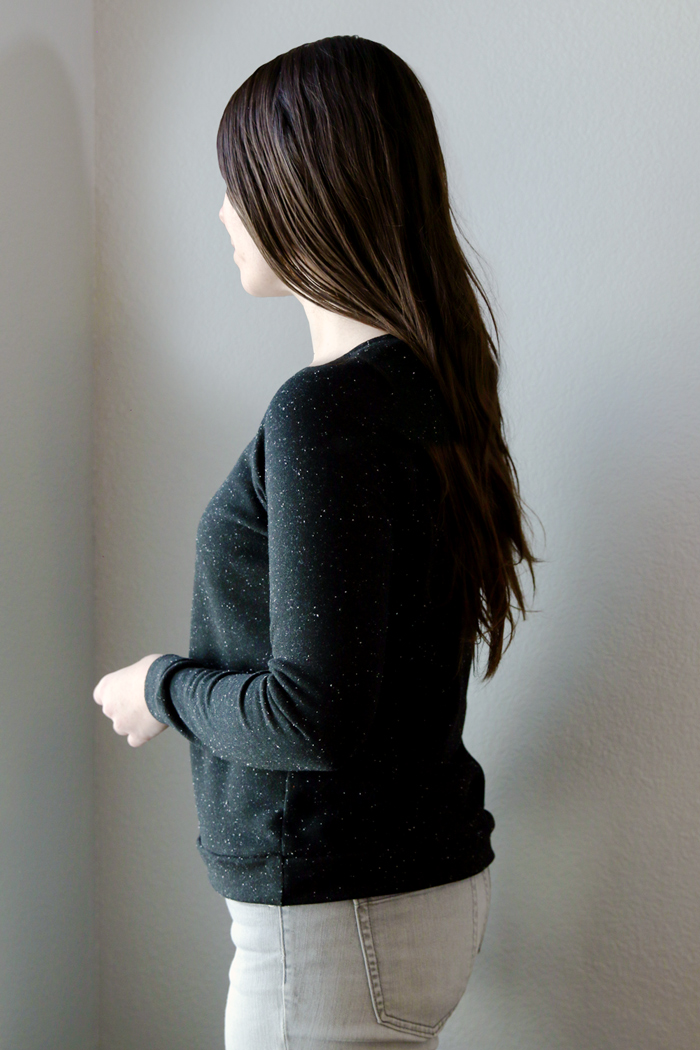 My first Linden is comfy and in heavy rotation so I thought I'd make another.
The Linden is a plain raglan sweatshirt with cuffs and a hem band but I like the wider-than-crew round neckline and the not-too-loose, not-too-tight fit.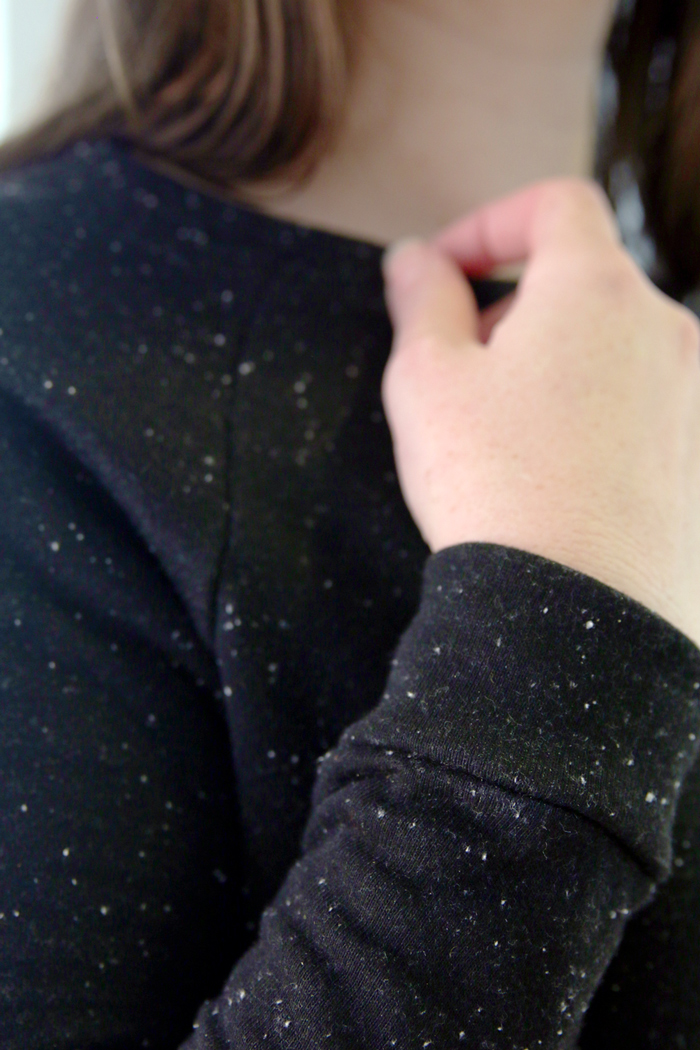 This black French terry has white speckles throughout and came from Fabric.com (trying to fill up my cart to get that sweet, sweet free shipping). It's soft and smooth on the outside and warm inside.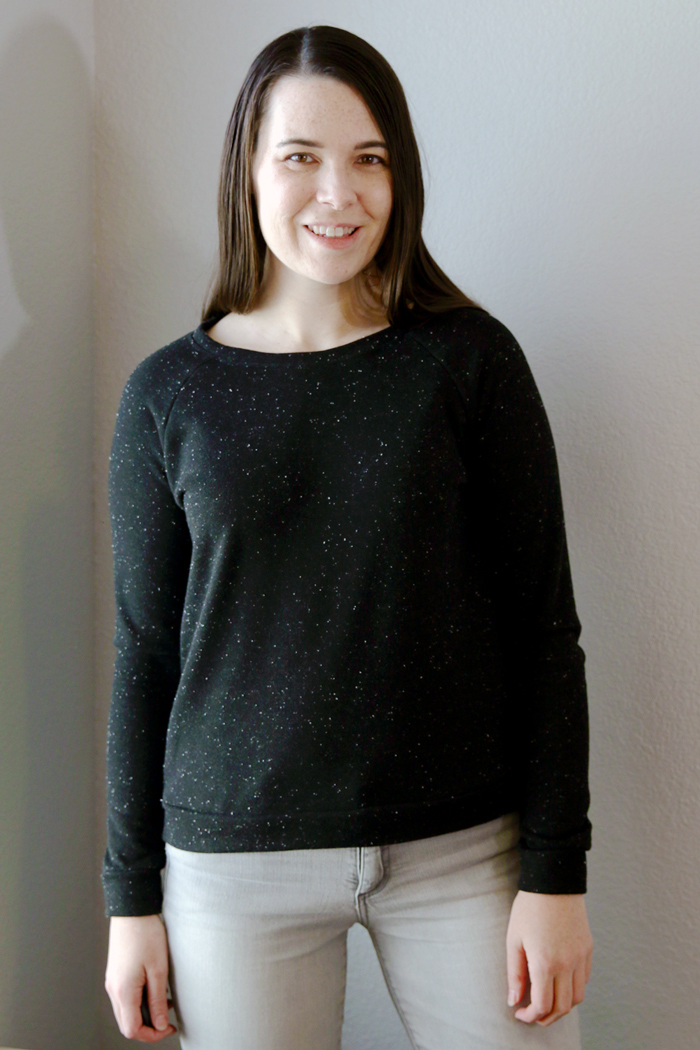 This was a no-fuss make. Straight size right out of the envelope. The only issue is that my serger hasn't been working correctly for over a year and I'm reluctant to sew anything on it other than finishing woven seam allowances.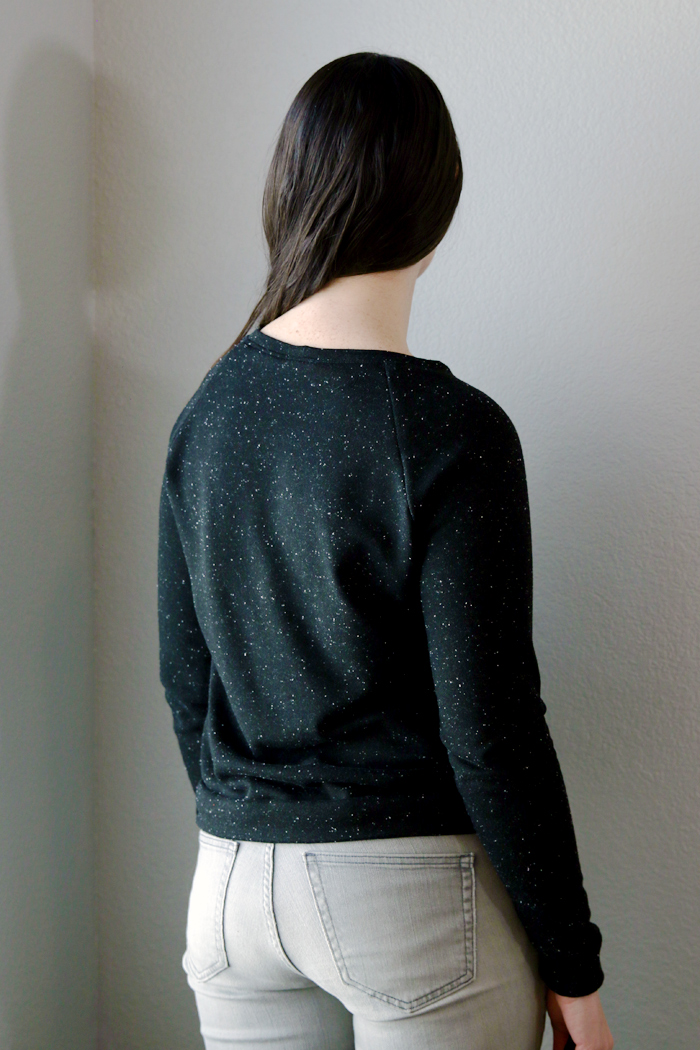 So I sewed the entire sweatshirt on the regular machine with a zig-zag. Normal knits don't fray but I had to zig-zag over all my edges as well because the little loops on the back of French terry like to unravel.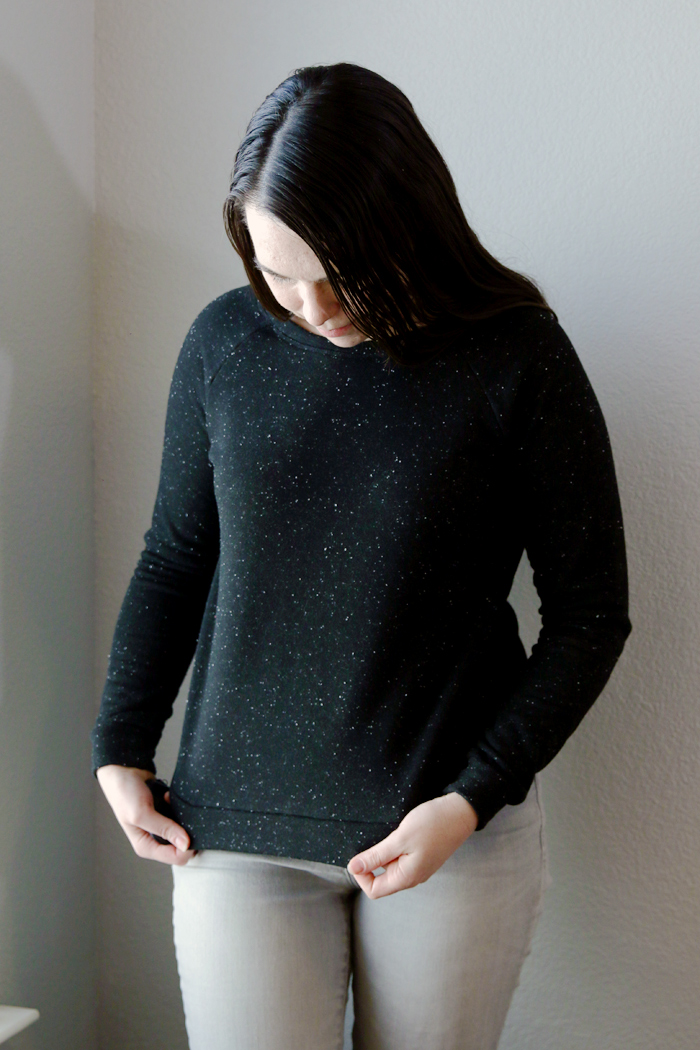 I also topstitched the neckline with a twin needle just to keep the seam allowances from flopping about.
Sometimes it just feels good to sew something you know is going to work without a lot of effort or trial-and-error. Now I have a new warm layering piece for the next few weeks while it's still cold. Come March I'll probably be locking the jeans away for the rest of the year and breaking out all my flowy cotton and linen dresses…