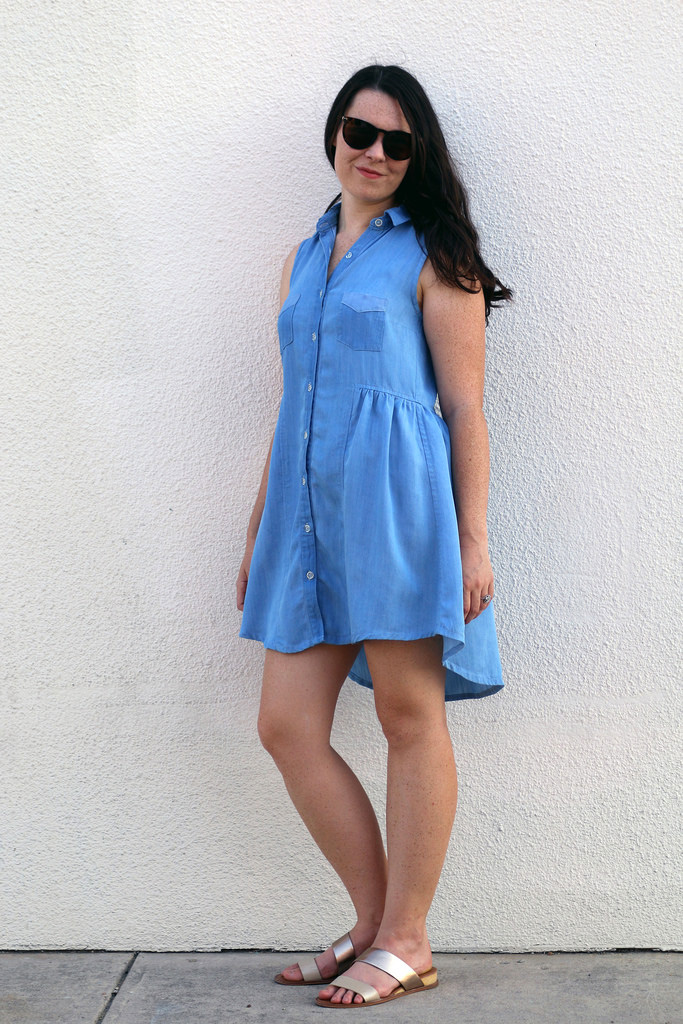 Lyocell Grainline Adler Dress
Although I've taught the Grainline Alder Dress in a class setting a few times, this is only the second version I've sewn for myself! Which is surprising because I absolutely love this pattern.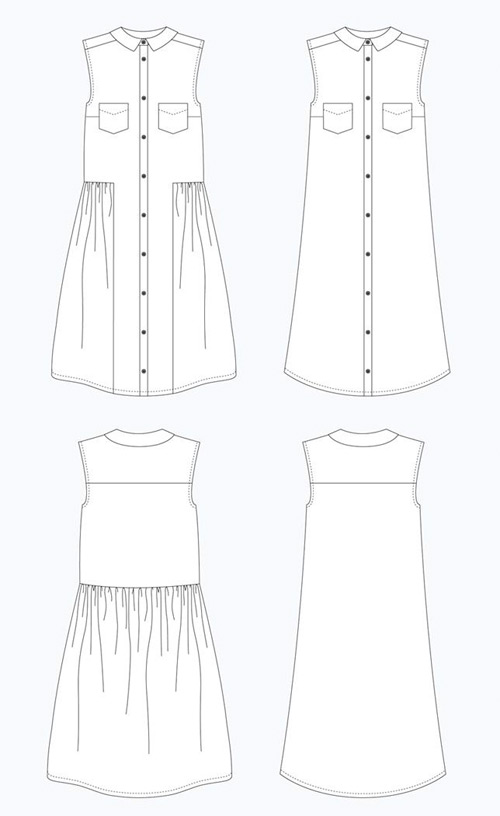 This dress ticks off one of my summer sewing goals (I've finished another top, just need to take pics, so that makes 4 completed).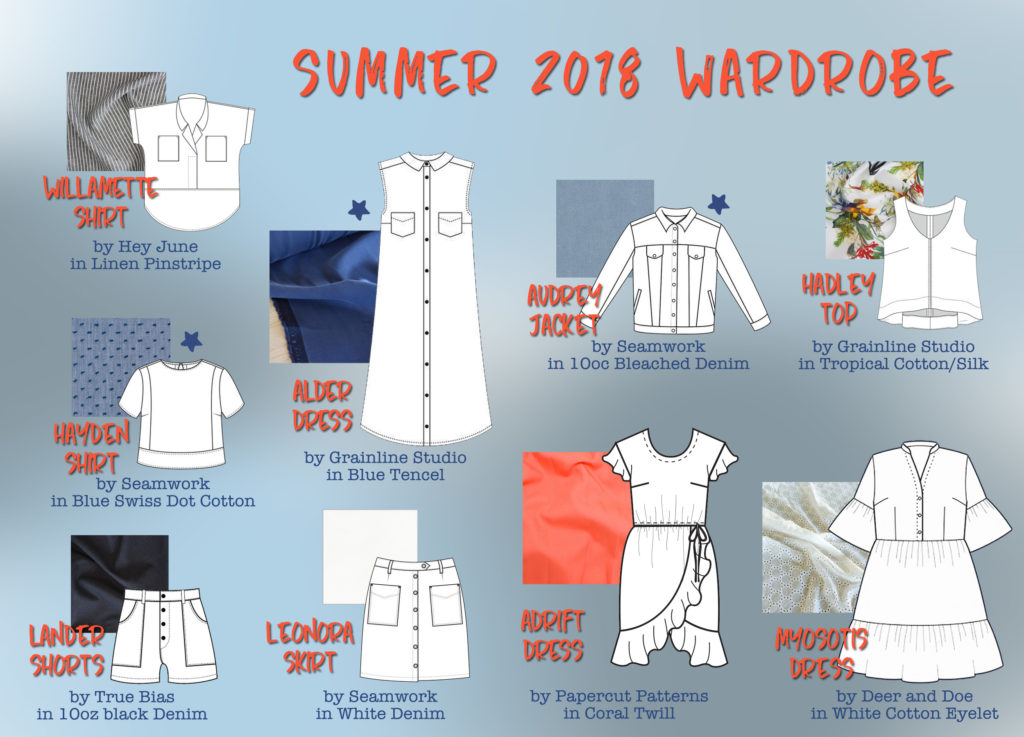 I bought this slinky lyocell (which is a type of rayon) from Joann fabrics. I've been impressed with some of their fabrics lately. Every once in a while you find a gem like this. Unfortunately, everyone else loved it too and they didn't have enough on one bolt to make this dress. Luckily, they had about a yard left on another bolt – but the color was slightly darker.
You can barely tell, but I used the darker fabric on the collar, button plackets, and pockets. For the pockets, I turned the top part to the outside, exposing the lighter wrong side of the fabric as a contrast.
At first, I wanted to sew the straight, non-gathered version of the dress but when I realized how slippery this lyocell would be, I determined it would be too difficult to keep the grain straight on such long pattern pieces.
I knew better than to try to cut and sew lyocell without some kind of stabilizer (like spray starch) but I was feeling daring. I paid the price by having to re-sew the collar pieces because they were off kilter.
The only other problem I had with this dress was a mishap involving the serger. But I easily fixed that by trimming the front body pieces and extending the gathered section toward the center front by about half an inch. Dress saved!
The buttons came from a friend (thanks Roseanna!). I asked for advice on Instagram to choose between three types of fasteners. I think the snaps won but when I tested one on a scrap, the pressure of the snap points caused the threads in the fabric to pull, making nasty runs. I went with clear buttons instead and I think they're a good size and work well with the blue fabric.
I topstitched as many of the seams as possible.
This fabric is very drapey and soft but it also slides around on my shoulders and it wrinkles easily. And it tends to pull against the more structured, interfaced button band. So while this fabric is quite nice, it may not have been the best choice for this pattern. But that doesn't really matter because I love this dress and I'm going to keep wearing it all summer!