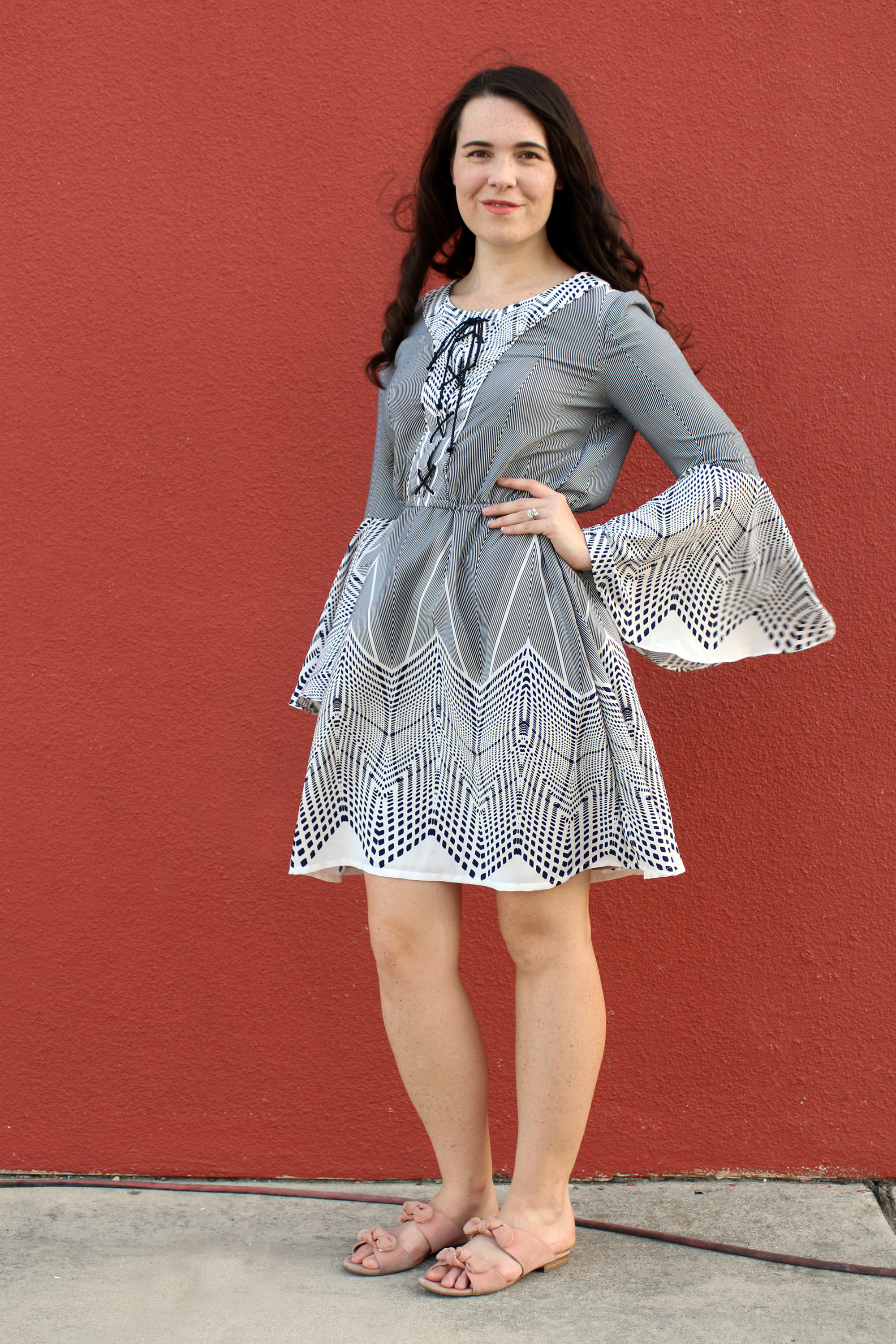 McCall's 7431
I had such high hopes for this dress because I LOVED this border print black and white fabric, but after completing the project, the dress feels too bold for my taste.
Maybe it's the bell sleeves or the front lacing or the piping or dizzying stripe? Maybe it's all of it combined. Some aspect of this design pushed it over the edge into crazyville and now I'm having second thoughts.
Let's back up…
This incredible geometric border print is a semi-sheer poly-blend from Lockstitch & Lustre here in Austin.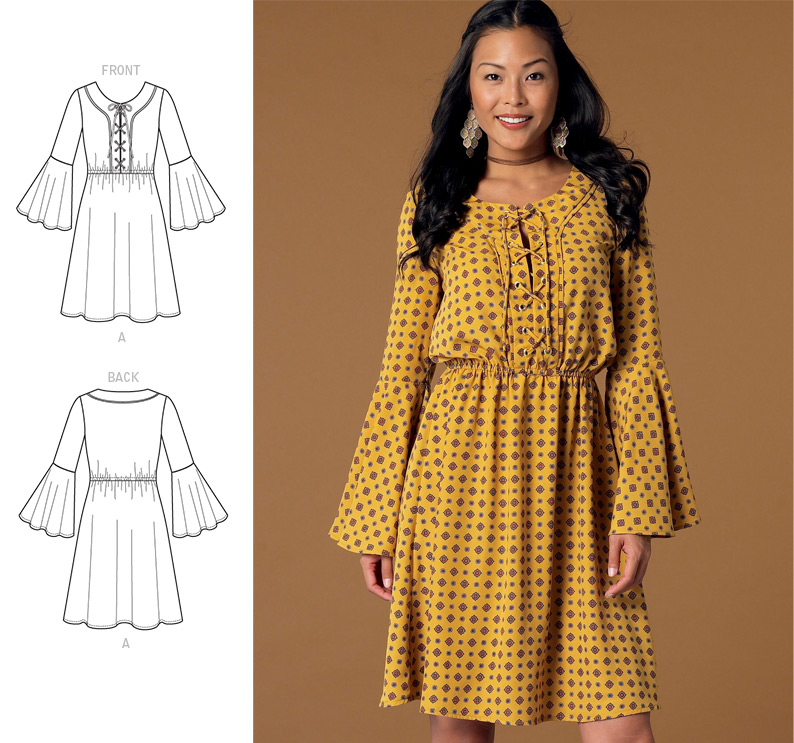 I had McCall's 7431 in my stash and I thought the skirt, sleeves, and lacing band in front offered a good opportunity to highlight the border on the fabric.
The pattern itself was fine and the dress came together without any real problems, although the sleeves are a tad tight. I enjoyed adding eyelets/grommets to a modern garment rather than a historical costume.
The only change I made was to line the skirt with beige Bemberg rayon.
I spent so much time fussy cutting the pieces, sewing perfect piping and hammering eyelets that it seems a shame to waste this dress.
Perhaps I'll try the pattern again in a tamer print. Or with a different sleeve option. As cool as the bell sleeves look, they tend to get in the way whenever I try to use my hands to do normal things like eating food or picking stuff up.
My plan now is to lop off the sleeves. I can only hope that losing the bells will help ground this design. But I've yet to take the plunge… What do you think I should do? Is the dress fine as is? Am I being overly critical? Should I just embrace the crazy? Or is there some other change I haven't thought to do?