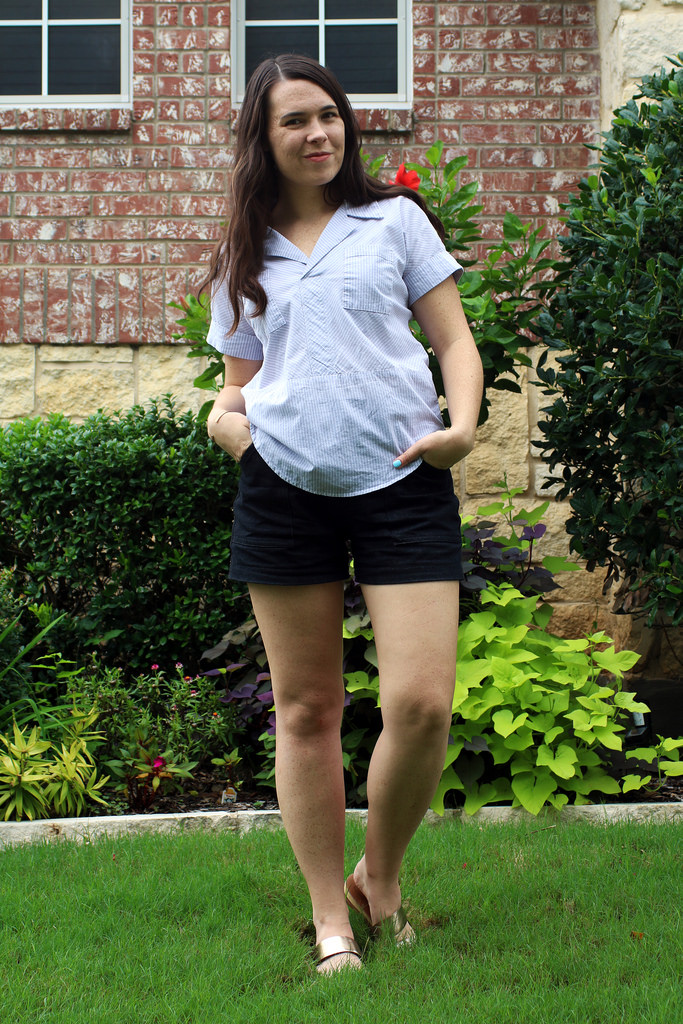 Hey June Willamette Shirt
This is another one of my projects from my #SummerSewing wardrobe: the Willamette shirt from Hey June.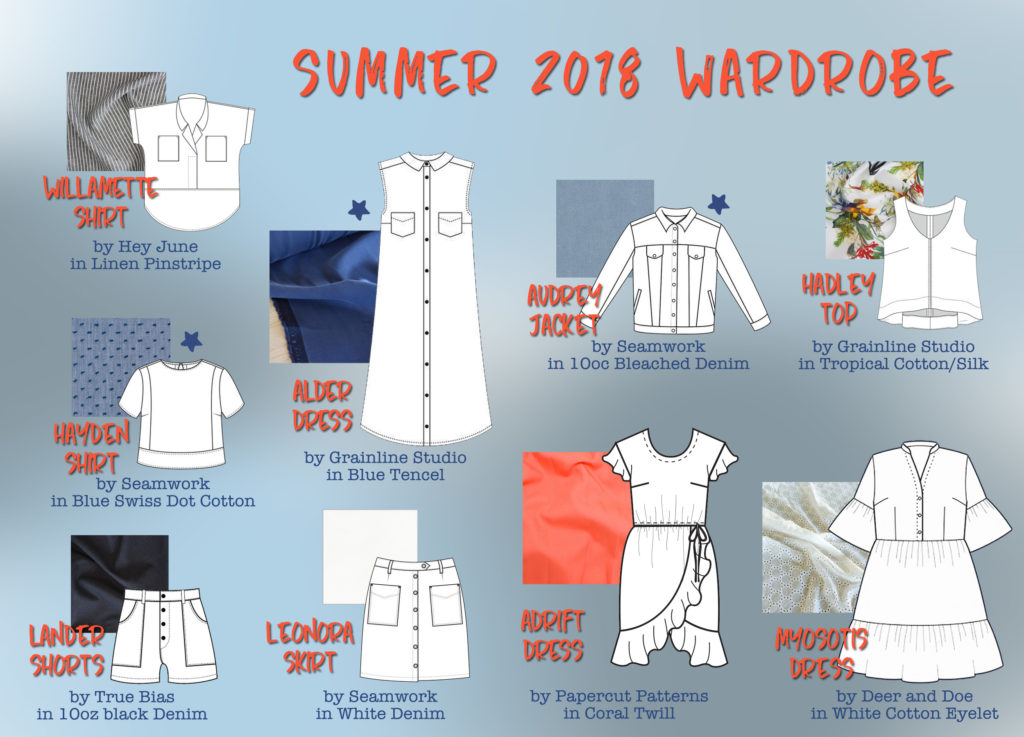 As soon as I saw this pattern I knew I wanted to sew it but never got around to it.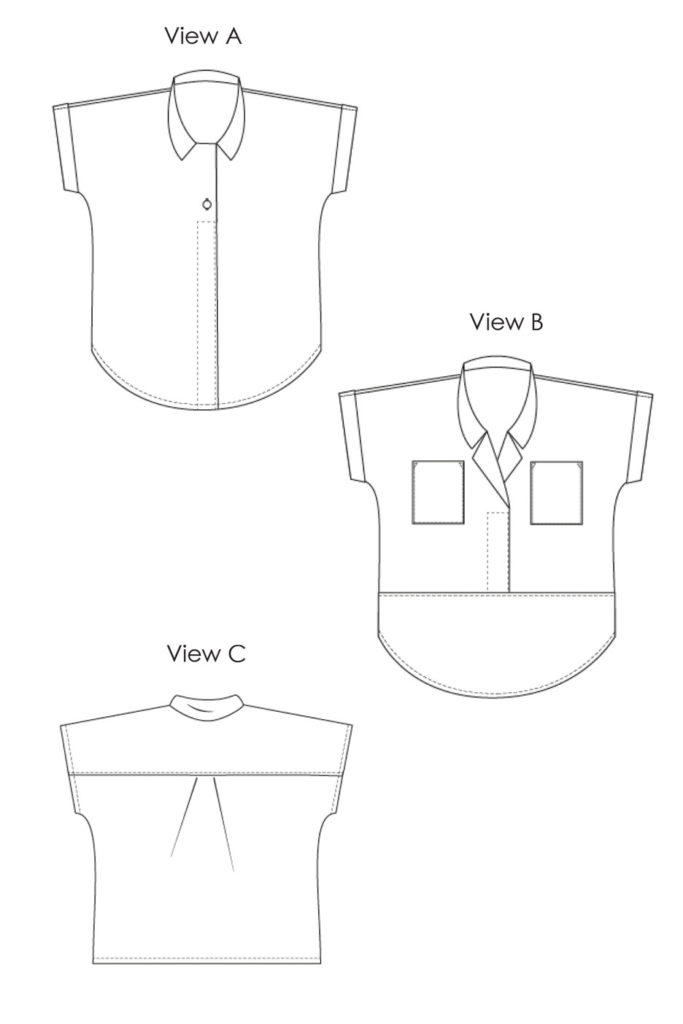 I like this relaxed version of the classic shirt style. Plus the seaming, cuffs and pockets allowed for fun stripe placement.
The Willamette is my first Hey June pattern I've made and it was pretty successful. Easy to follow instructions and quick to sew.
The only change I made was to lower the center front stitching. The center front was originally oddly high – which may or may not have been my own marking error so don't quote me on that. My adjusted stitching matches the sample pics on the Hey June listing.
I bought this striped cotton at Joann Fabrics. It's quite lightweight and thin. I'm actually pretty disappointed in the quality. It wrinkles terribly even though it's not crisp at all.
I should have hunted for another fabric like a voile or lawn that had a tighter weave and finer quality threads. But I liked the subtle gray stripe (which I cut on the bias for the main front pieces) and the low price. Just goes to show that you get what you pay for.
I'd give this shirt a 3 out of 5. Pattern is good. Fabric, not the best. But I certainly want to sew this pattern again with better fabric!