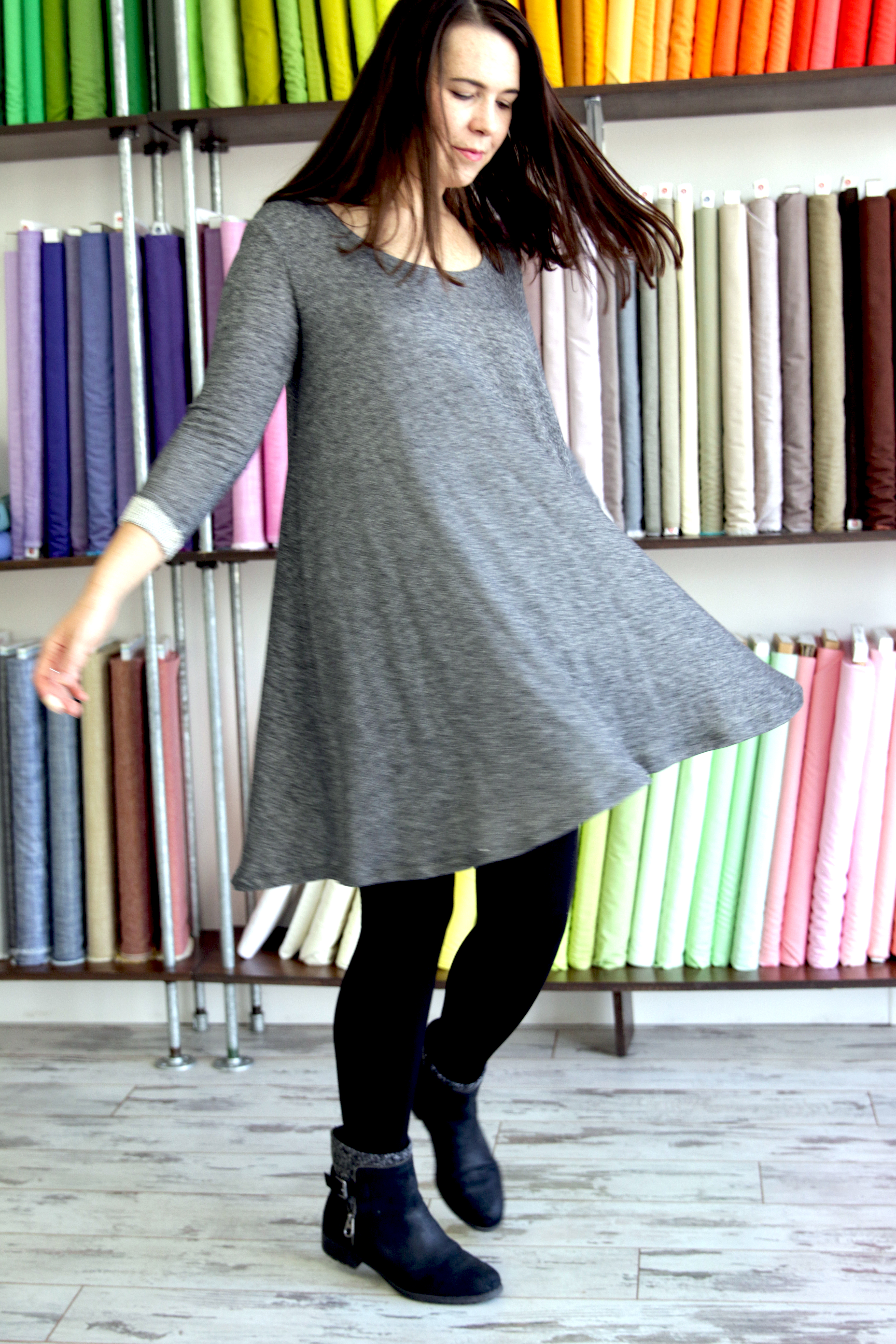 Closet Case Patterns Ebony Dress
My serger is currently on the fritz so I haven't been sewing as much, and what I have been sewing are gifts. And since I can't really share those, I guess I'll catch up on a few unblogged projects…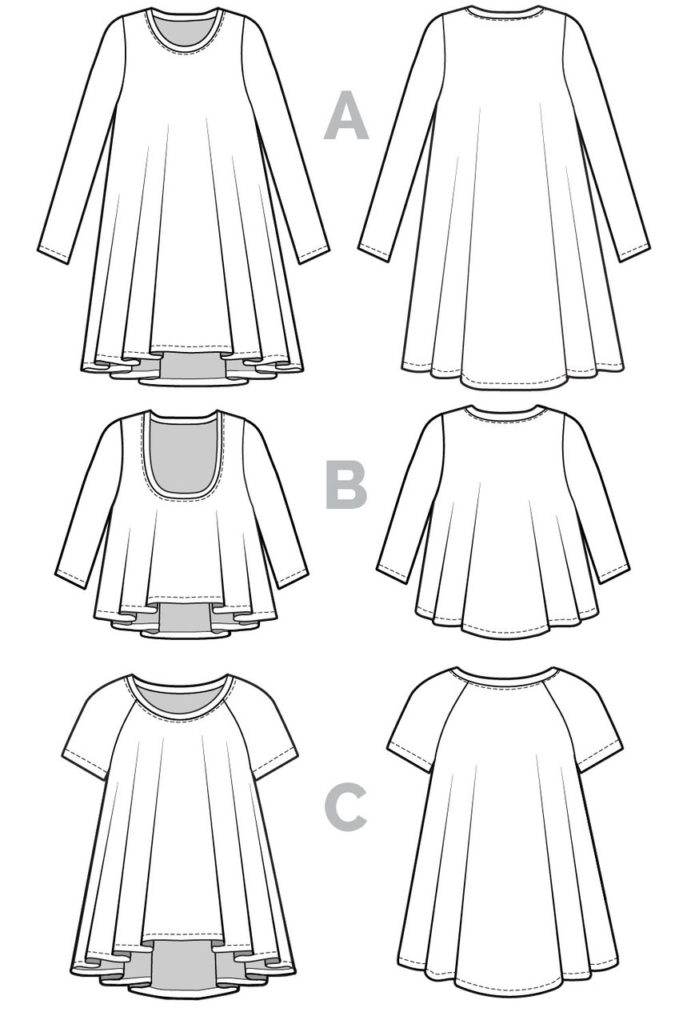 This is the Ebony knit Dress by Closet Case Patterns. I made View A with the scoop neck of View B.
I sewed this dress as a sample for my new class at The Cloth Pocket in December.
My fabric is a cotton sweatshirt terrycloth (also from the cloth pocket) that's heather black on the right side and white on the wrong side. I rolled up the sleeves in these pics to show off the underside.
The fabric was stretchy enough for this pattern but the terry backside made the seams a little bulky and hard to serge. Because of that I made the neckband a little thicker to make it easier to work with.
Overall I liked the pattern and instructions. This swingy dress is simple and quick to sew. I can definitely see myself whipping up a few of these dresses with long sleeves for winter.
My paper pattern included a supplementary sheet with an updated sleeve piece. The original piece had a grading error in the smaller sizes but when I measured the new updated sleeve piece in my size I knew it would be too tight for my arms.
I adjusted the sleeve so that I didn't change the length of the sleeve cap much but made the cap and bicep wider by almost an inch. Which was good, because I definitely needed it with this fabric. If my fabric were stretchier I could probably get away without it but I didn't want to take the chance with this thicker sweatshirt knit.
This dress is VERY voluminous at the hem which is why you have to use wide fabric.
I know I'll make this pattern again, likely from a different type of fabric — and depending on what fabric I use I'll probably use some kind of stabilizer on that curved hem.