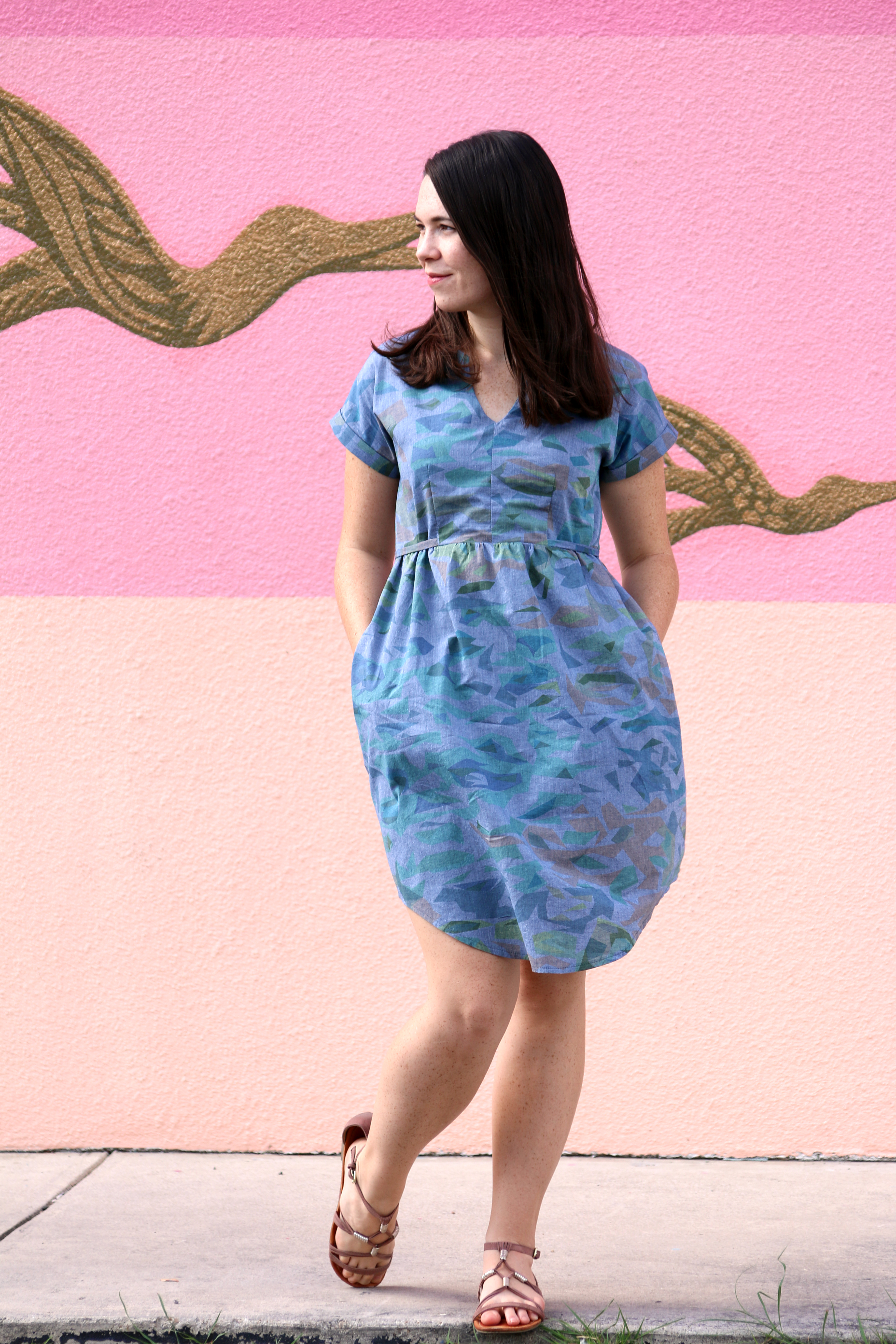 Chalk and Notch Fringe Dress
So apparently this pattern is really popular right now but I hadn't even heard of the company until recently. A number of indie pattern companies were hosting sales to benefit Harvey relief and that's how I found Chalk and Notch. I liked the Fringe's casual modern design so I bought a copy.
The fabric is a Japanese cotton from The Cloth Pocket (no longer available, unfortunately). It's very soft and finely woven but wrinkles terribly. Oh, well.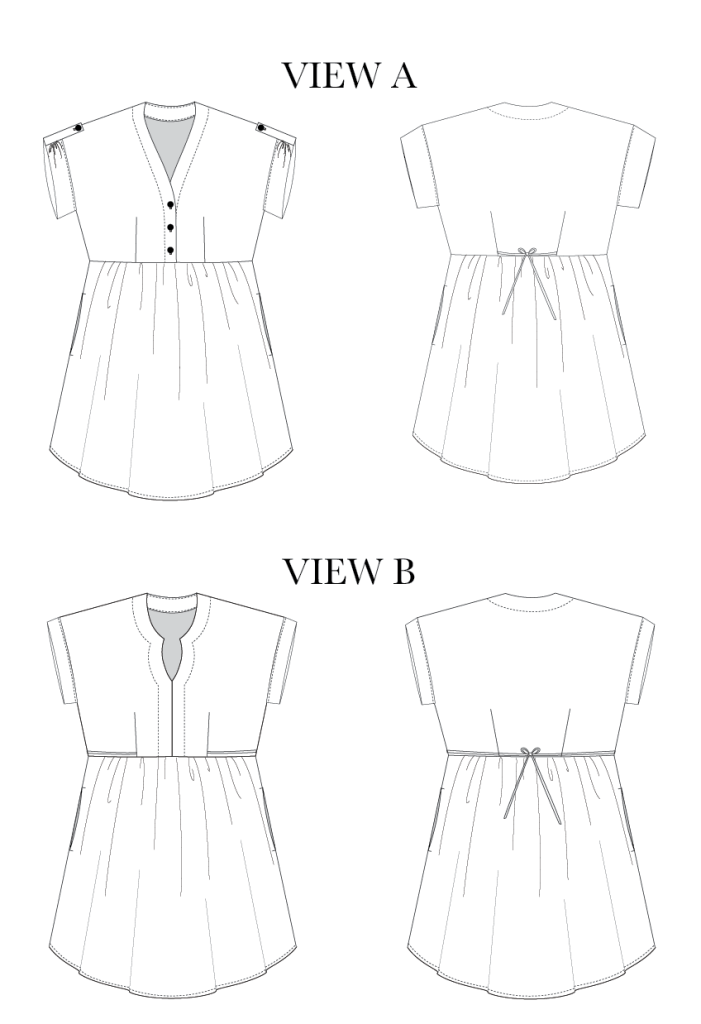 I liked both Views but I decided on View B for this version. The ties are set into the front darts. It has side seam pockets with tacks at the openings. The neckline is interesting and I appreciated the front neck facing that extends all the way to the waist so it'll never flip out.
The pattern instructions were good – I appreciated being able to print just my size using the layers feature and the illustrations were clear and easy to follow.
I gotta say I REALLY like this dress. The armholes aren't cut too low, the hem curves up on the sides with a nice shape, and the waist is ever-so-slightly higher than natural which I find to be a modern touch.
I think it fits quite well, too, which leads me to my one issue. And it's not so much an issue for me particularly but it might be for someone else.

Perhaps I cut the wrong size, a size too small, but looking at these pics the fit seems fine. But the dress is a pullover and in the company's samples and most of the tester images, the dress seems loose at the waist.
On my version, the waist is loose but not by much and I have to gently squeeze the dress over my bust. I can still take it on and off fairly easily but I would worry that someone with a very large bust compared to her waist measurement would have trouble putting on the dress and a cursory google search didn't reveal any reviews from especially busty seamstresses…
UPDATE: I just re-checked the pattern text. The bust measurements for a size 4 are 34″ but the finished waist size on the 4 is only 31″. There are no closures, you're supposed to pull the dress over your head. 31″ is smaller than 34″ which explains the need to squeeze. So again, if you have a large difference between bust and waist, maaaaayyybe size up in the waist to get it over your bust…
Anyway, I would DEFINITELY make this dress again. I want to try View A with the buttons as well as a shirt version. Future TNT pattern, maybe?