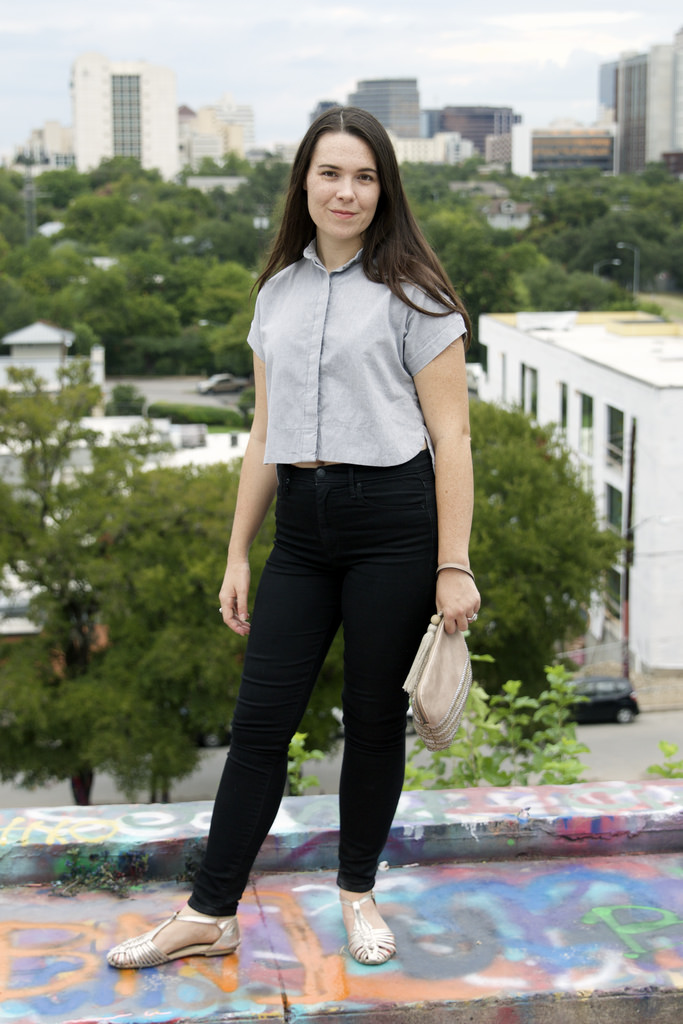 Cropped Closet Case Kalle Shirt
These pics were taken a couple days before we were inundated with rain from Hurricane Harvey. We're alright here in Austin. It's just been a nonstop downpour. I'm hunkered down indoors in the meantime with nothing much to do except sew or read or watch the news. And the news just keeps getting worse.
If you're looking to help out the victims of the storm, please donate to a disaster relief agency or a local charity.
Back to sewing related topics: This is my second version of the Closet Case Patterns Kalle Shirt.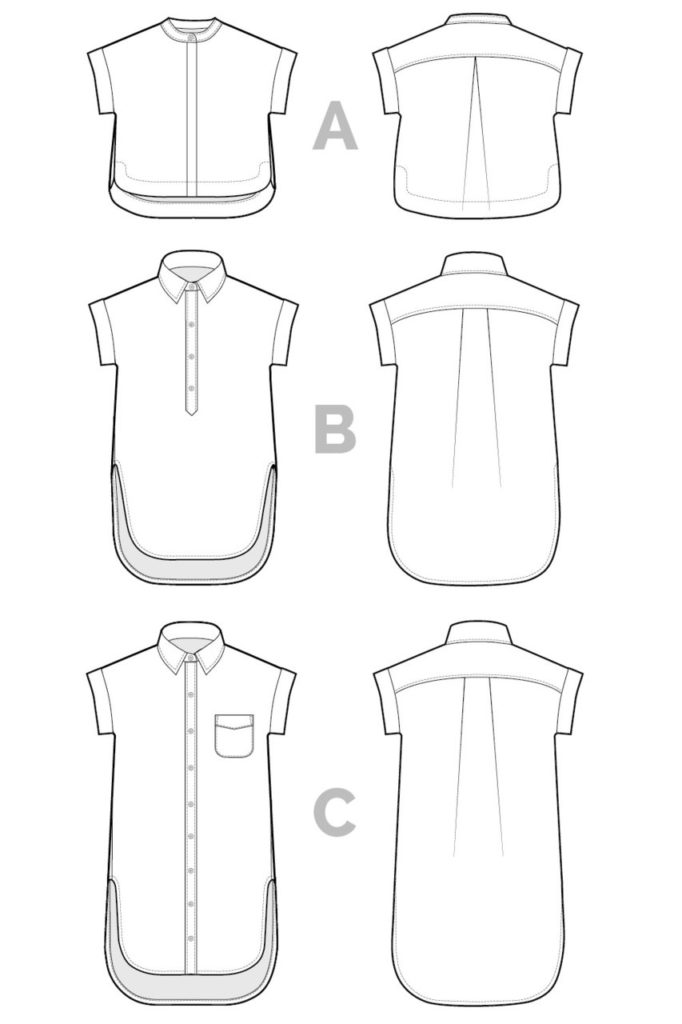 My first make was a shortened version of B with the popover style and regular collar. This time I made version A – cropped with a Mandarin collar, hidden button placket, and deep pleat in back.
I actually got this fabric from a store in Houston when I went this spring for a birthday trip. It's a finely woven, cotton chambray (black and white) shirting. Unlike my first Kalle, this fabric is crisp and holds its shape well which accentuates the boxy shape (but also shows more wrinkles).

(hidden button placket)
The hidden buttons are some plain black plastic from my stash. The one visible button is a leftover patina-ed metal piece.
Usually, I wear this shirt with the collar unbuttoned. Next time I sew this pattern I'll need to make adjustments to the neckline like lowering it in the front. This is probably a side effect of needing some kind of shoulder adjustment which is common.
As it is, if I button the collar it's just a little too tight. I never noticed this in my last Kalle because I never button the collar on that version.
I didn't make any fitting changes and because it was my second time making this pattern I finished it pretty quick. The hidden placket can seem a little daunting with all the folding but just follow the instructions and it'll go smoothly.
The shirt is definitely cropped so if you don't love that look I suggest sewing one of the other views in the pattern. As for me, my wardrobe pairings are a little limited. I have a few high-waist skirts I can wear with it, or these higher-waist jeans. This shirt may not be as versatile as my first version but since I like the fashion-forward style so much, I've made the effort to keep it in heavy rotation.
Could this be a new TNT pattern for me? I should try to sew the dress version next…