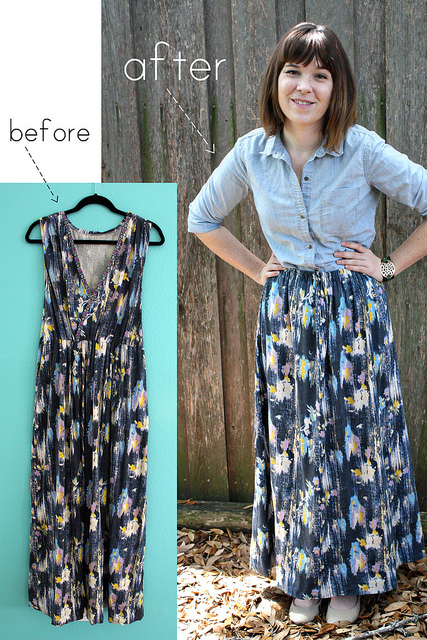 Me-Made Fixes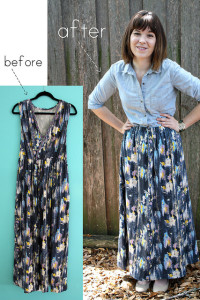 I feel like I haven't posted much on the blog lately but that doesn't mean I haven't been busy with sewing projects. Mostly it's been smaller things like fixing old me-mades.
This maxi dress was never really worn for two reasons – it has no sleeves which I've realized is a problem for me. I'm just too lazy to coordinate the days I shave and wear sleeveless clothes so sleeveless items just stay locked in the closet forever, and also I added this really pretty beaded trim to the neckline but of course I can't throw the dress in the washer with that delicate trim on it. More closet-prison time for this dress.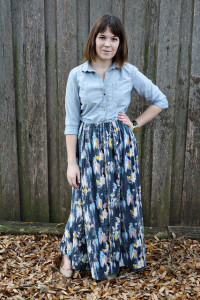 So I chopped off the top, added elastic to the waist and made it into a skirt. I'm hoping I'll wear this more than the dress. I'm not too sure how much of a maxi-skirt girl I am. We'll see.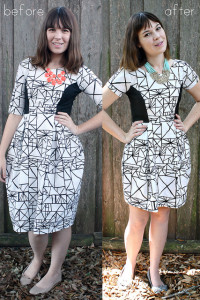 (shorter sleeves, shorter skirt, shorter hair)
I also altered my Elisalex Dress. After wearing it a couple times I realized the thick fabric just wasn't going to work with the hot weather we'll be getting soon so I shortened the sleeves and skirt to make it more summer-y. Now I'll get more wear out of it all year long!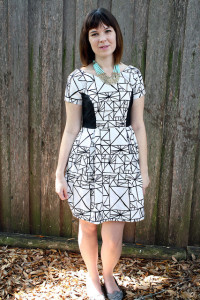 This dress makes for a great platform for statement necklaces (yes, Miss Lulu, I liked your necklace so much, I bought one for myself).
Other things I've been working on –
Making a pattern from some RTW jeans (it's so cool, I hope to share soon!)
Stitching up my Refashioners project (hint, it involves dye!)
A rayon blouse from a new book I just got.
An Archer top, a velvet Cordova Jacket, new swimsuit ideas, and re-sizing a bunch of older clothes to fit. I'm thinking of doing Me Made May this year but with some specific challenges like wearing more skirts and making myself alter some older beloved me-mades to fit me again (I'm lookin' at you, sailor shorts).
Well, I'm off to go work on more sewing. See ya around, blog!