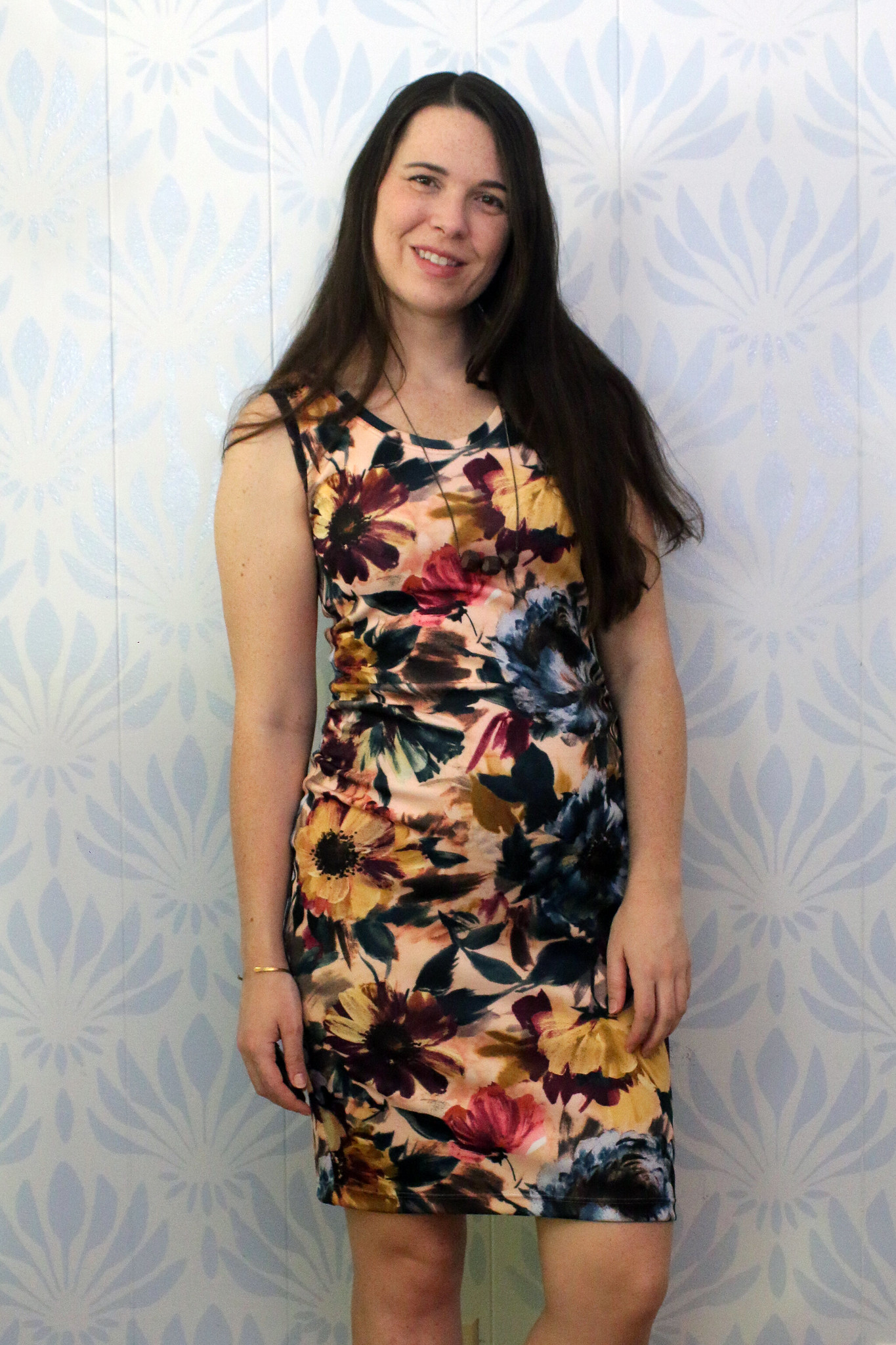 Deer and Doe Givre Maternity Dress
Thanks for all the love on Instagram and in my last post! More maternity sewing for today. This is the only specifically maternity piece I've made so far.
It's the Deer and Doe Givre Maternity Dress (view B). This is the maternity version of their regular pattern.
I figured a simple bump-hugging, knit, tank dress would be a good basic to get me through a few months.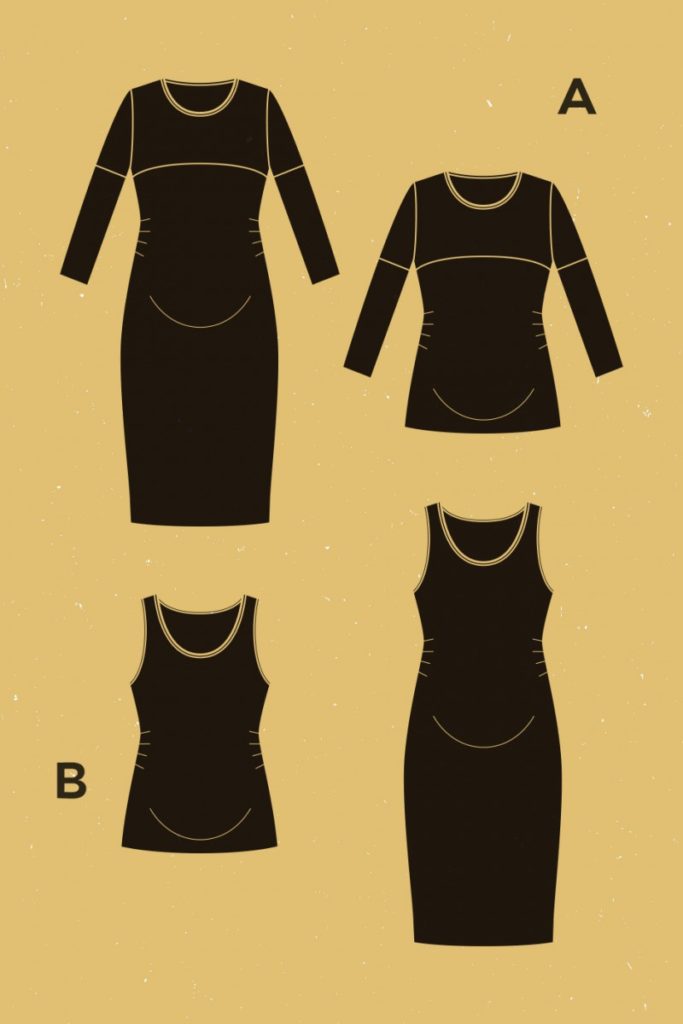 The fabric is a nice, thick scuba knit from La Mercerie. I liked the big, bold floral print. My only complaint (and this might not be something I'd notice if I wasn't pregnant) is that the fabric is already starting to pill on my bump. Maybe I've been bumping into things and scraping that area of the dress? But I haven't worn this dress more than a couple of times. Seems early to be getting damaged.
I twin-needled all the visible seems for a nice, clean finish.
The only change I made – I lowered the armholes by about 5/8″. Next time I might go ahead and lower them a full inch. Deer and Doe is a French pattern company. Maybe French ladies have really petite arm sockets? I don't know.
Next time around I'll definitely need to sew a sway back adjustment. See what looks like a horizontal seamline across my back waist? Yeah, that's not a seam. It's a deep fold in the fabric where there's too much excess.
Other than that, I like the pattern. It's simple, easy and quick to sew. And this fabric was a dream to work with!
The pattern comes in two "bump" sizes – 3-6 months and 6-9 month. I made the 3-6 months. I'm in my 6th month but there's still enough room to grow in this dress.
For a dress that is specifically "maternity," I'm glad it can be worn so many ways. I can pair this dress with jackets and sweaters, or wear a t-shirt or button-down tied in a knot on top of it. So far I've been able to get by wearing mostly clothes that were already in my closet. And with the weather warmer, I'm hoping I can coast through the next three months wearing only dresses or the occasional leggings.