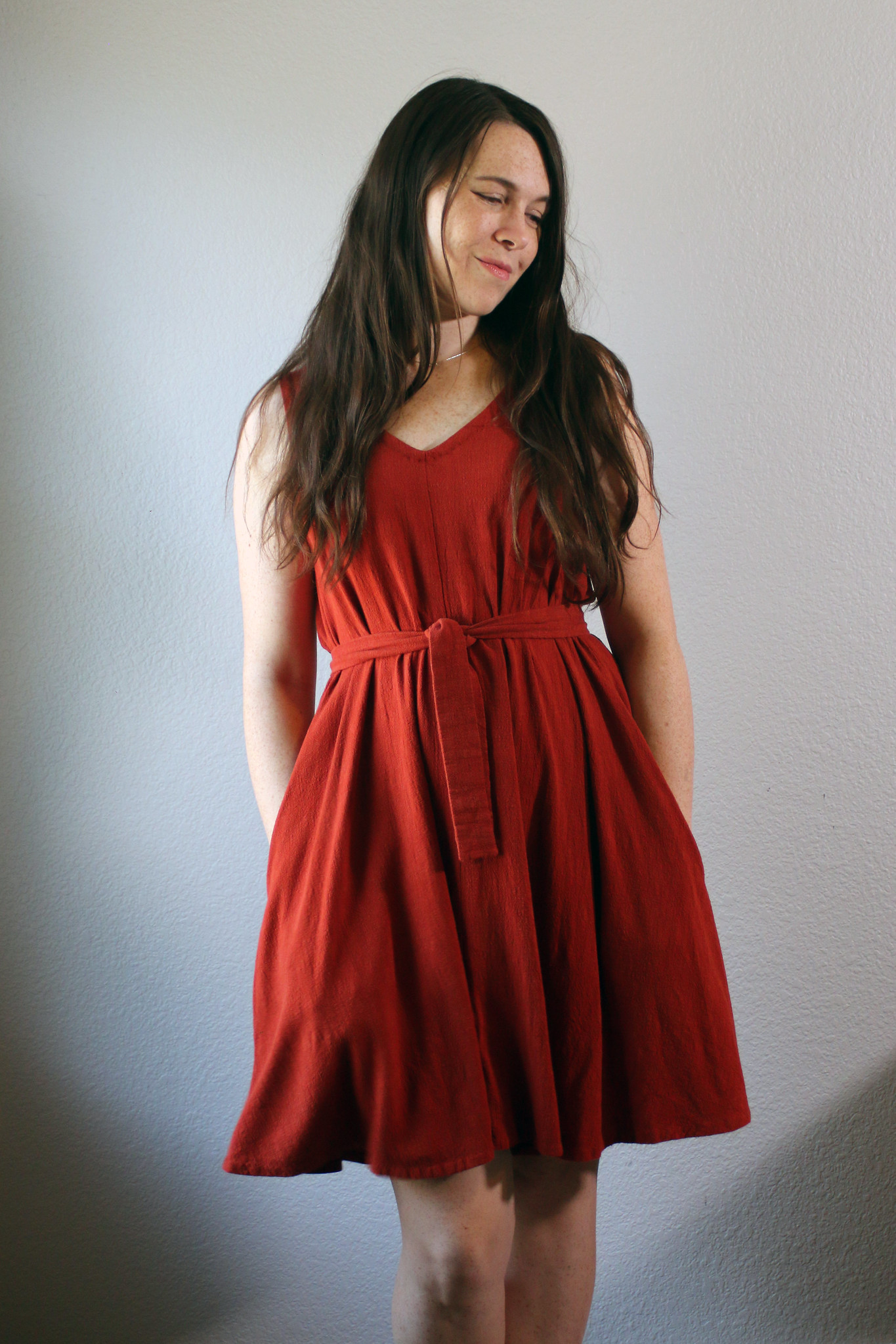 Viscose Linen Sway Dress
If I look tired in these photos – it's because I am. But I have a good excuse. This cute little lady joined us recently. She's super cute and we're glad she's finally here.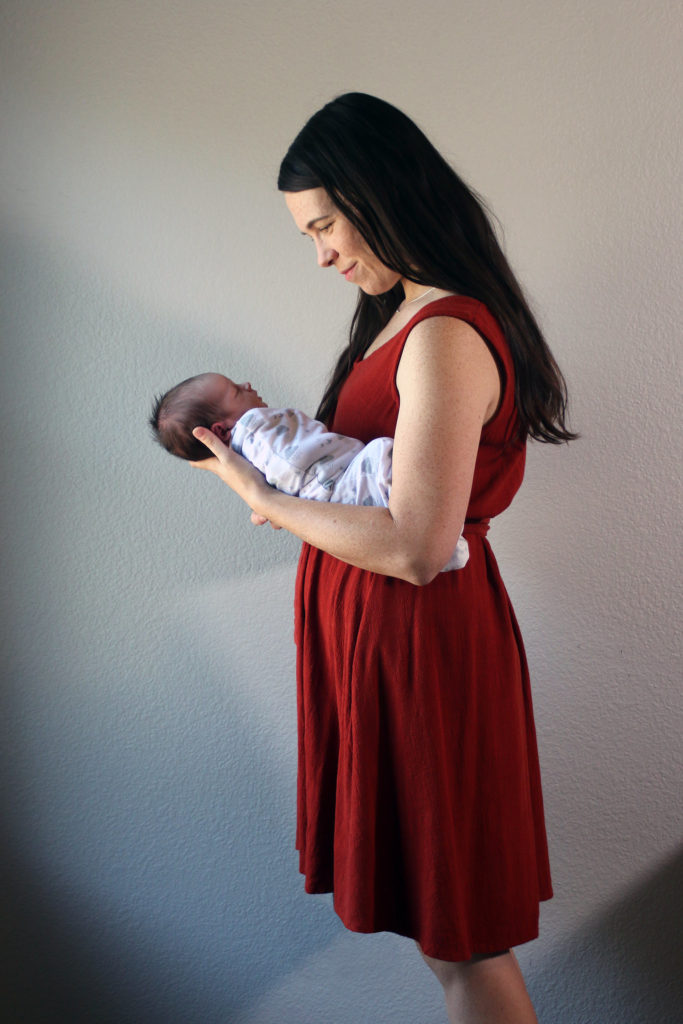 On to the dress – I sewed the Papercut Patterns' Sway Dress because I thought it would work well for maternity. The tent shape + adjustable waist tie work well for a growing belly. Since it isn't technically a maternity pattern, I can wear it now, too!
I used Blackbird Fabric's viscose linen noil which has a great texture and drape.
This is my second time sewing the Sway Dress. My first dress had a few issues (mainly with the fabric choice) so I never blogged it.
In my first version, I sewed the dress with the included all-in-one facing. I like all-in-one facings but my fabric showed the lines of the facing and it just looked sloppy from the outside. For this go-round I switched to bias facings that I hand blind-stitched – although I admit, the finished product isn't very "blind." You can see how the stitches pucker a little bit against the textured fabric. It's not a big enough problem for me to want to fix.
I sewed this dress while pregnant with the intention of still wearing it post-pregnancy, so I hemmed it on a dress form instead of my body. Even now, however, it still has a slight hi-lo effect from the front to back. Again, not a big enough issue to warrant resewing the hem.
I think my belt tie is shorter than the pattern piece calls for. Can't exactly remember why but I'm guessing it has something to do with the width of the fabric and not buying enough of it. Typical problem I have…
Technically this dress can be worn in either direction. It has a round neck on one side and a subtle V shape on the other. That means the armholes are the same front and back. Side seam pockets are nice to have.
I'm working on finishing a couple projects but since I moved last month, my new sewing room is still a mess – and I don't even have a sewing chair to sit on right now either! So sewing has been put on the back burner. I think I'm just going to focus on other important things for now…