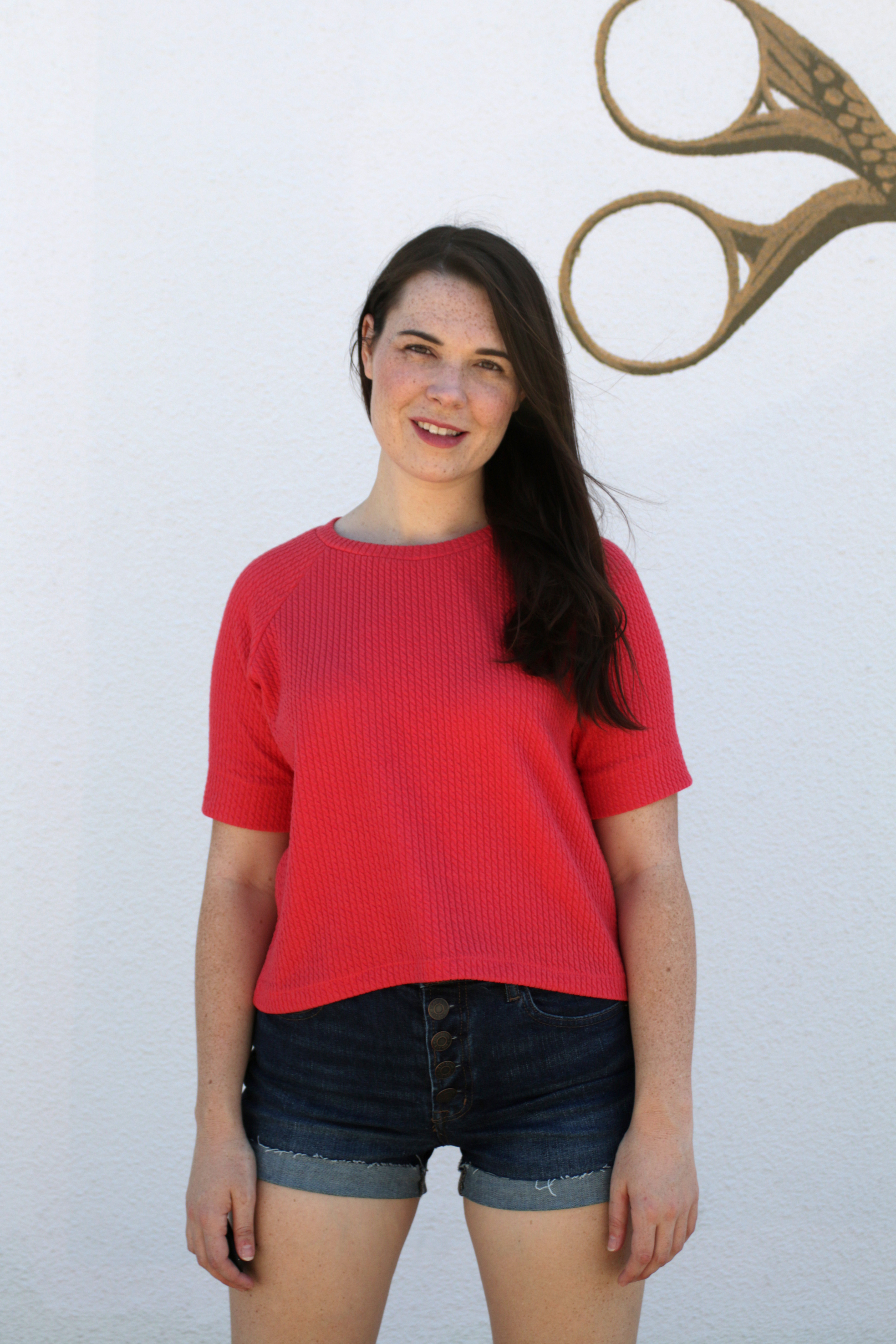 Grainline Linden Sweatshirt Version 2
It's already getting too hot to wear long sleeves in Austin but I loved this chunky, coral, rib knit fabric from Joann so much that I decided to try sewing a "summer sweater." That's not a real term but I'm claiming it now.
This is my second version of Grainline Linden Sweatshirt pattern.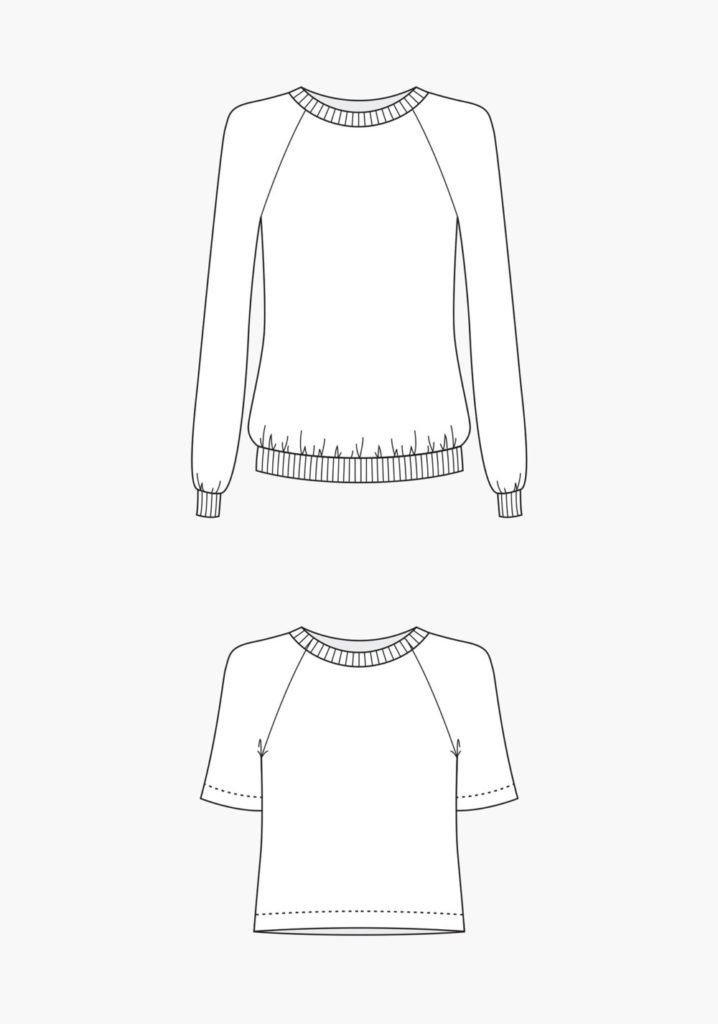 This time I went with View B – slightly cropped without the hem band, shorter sleeves and no cuffs. The boxy shape of this design makes it less restricting in the heat and the shorter length works well for mid-rise shorts.
I didn't look closely at the bolt when I bought this fabric but it clearly has some poly in it. My favorite part is the color, though, gotta love that coral pink!
I've actually taught the Linden several times as a class at The Cloth Pocket so I know the pattern well, even though I've only sewn it twice. The entire thing is stitched with a serger and a zig-zag for the hems.
This shirt is already in heavy rotation in my wardrobe. I think we have a winner!