Busy Busy January
I've been neglecting the blog in favor of Instagram this month. I haven't finished many projects but that doesn't mean I haven't been sewing. So so much sewing… and drafting and cleaning and planning, etc. As a little re-cap, here are just a few of the things I've been working on lately…
Blank Slate Sewing Team
Earlier this month as part of the Blank Slate Sewing Team I shared my Denver Sweatshirt hack over at MellySews.com. I loved this gold painted knit that I used for my shirt, it's the perfect mix of sparkly and subdued.
Cleaning Up My Sewing Room
I am the worst when it comes to cleaning my sewing room but it had reached a breaking point. I spent a good day throwing out trash, organizing fabric, and returning long lost pattern pieces to their envelopes.
Then I brought to one of my sewing group meetings several boxes full of patterns, fabric, and old me-made clothes to give away.
All the fabrics were leftovers from previous projects. You know how it goes, the pattern calls for three and a half yards but you manage to squeeze the pieces into two and a quarter. As for the remainder, well, there are only so many Scout Tees a person can make.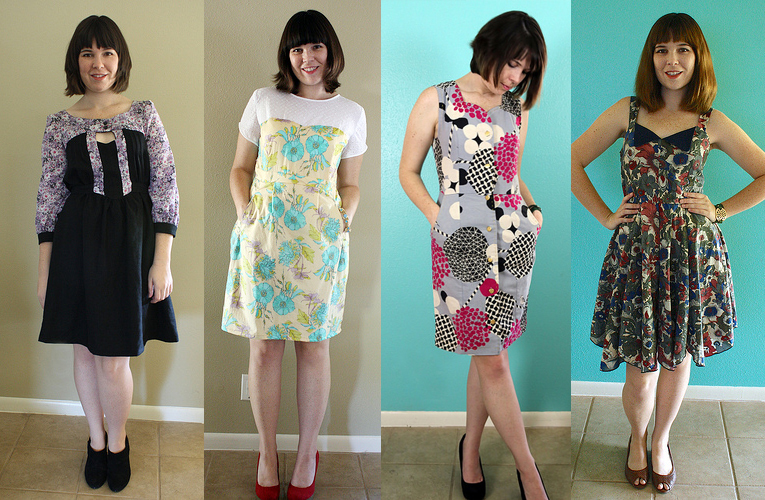 Sometimes a project doesn't turn out the way you'd have liked. Other times you find yourself never wearing a garment you made for whatever reason. The worst is when your body changes but your clothes aren't suited to alterations.
Giving away clothes that I've made is always difficult, especially when I don't know if the people at Goodwill will put my clothes on the rack or send them directly to the cotton recyclers.
I didn't want that fate to befall some of my beloved dresses so I let my friends have first dibs. Luckily most of my clothes were adopted into loving new homes including the above four dresses. The rest will take their chances at the thrift store.
Vintage Patterns for Sale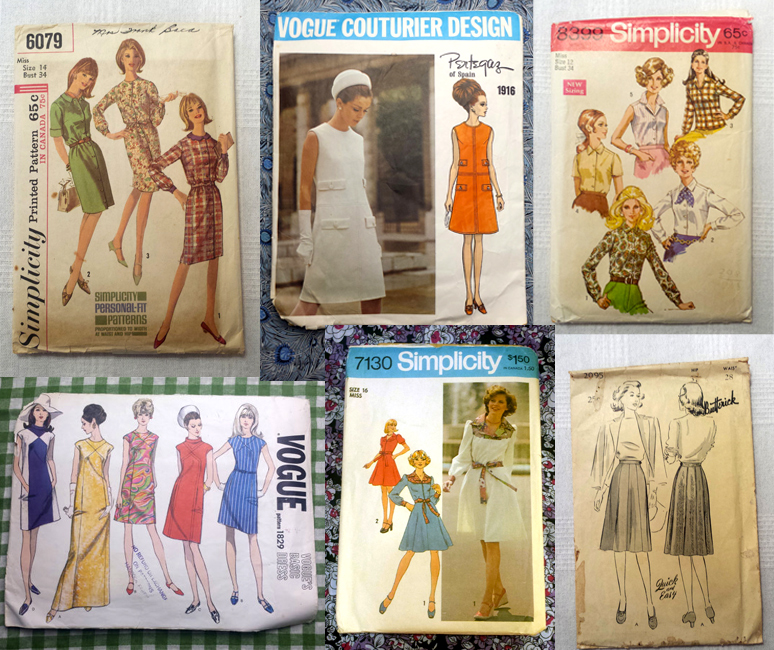 In my effort to organize I've come to the conclusion that having a full dresser drawer of vintage patterns isn't doing me any good, especially if I can't use them all.
So I've reserved some of my favorites and I'm slowly adding patterns to my Etsy shop for sale. They're mostly 60s and 70s. I have a bunch of 80s patterns that I'll probably sell as one big lot seeing as most people don't get that excited over 80s designs.
Making Bias Tape from Scraps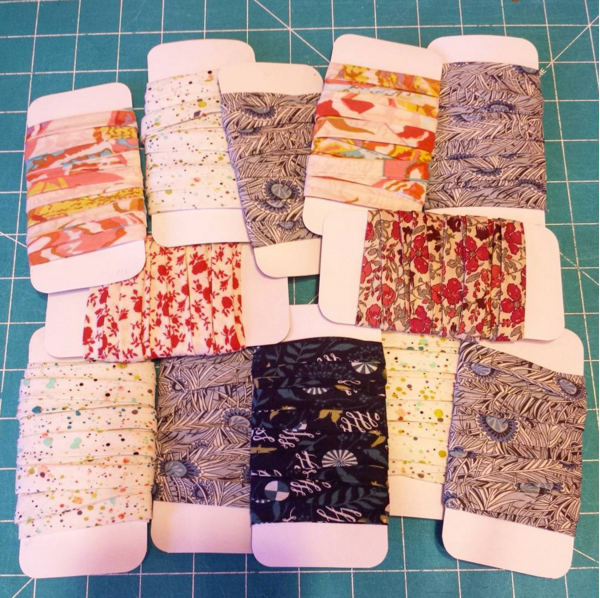 Among my leftover fabric were several scraps under half a yard that seemed unusable. But then I got an idea – bias tape!
Most of the fabrics were so cut up that I couldn't get a good size square or rectangle to do continuous bias tape so I had to do it the old fashioned way – cutting long strips and sewing the short ends together.
I wrapped three yard lengths around pieces of cut up gift boxes and now they're for sale at Me & Ewe. I made 20+ bundles and still have tons more fabric I could use.
Historical Costuming – Late 1880s Bustle Dress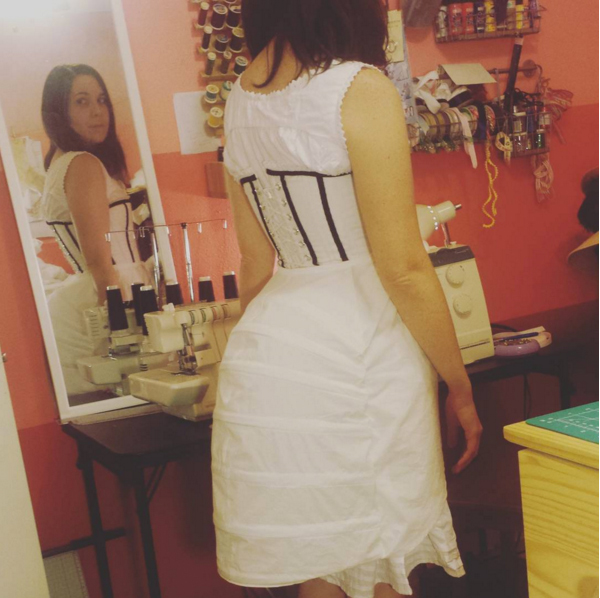 But this is the big project that's taken up so much of my time.
If when I complete it, this will be my fastest costume make to date. A full outfit from the ground up in less than a month (well, I'm cheating, I already had the chemise and corset) including a gigantic bustle, petticoat, underskirt, overskirt, fully lined bodice and trimmed hat!
I'm already off to a good start. One day I made my lobster tail bustle. The next I made the petticoat to go over it. The third day I tested the fit of my bodice then redrafted the pieces into a new design.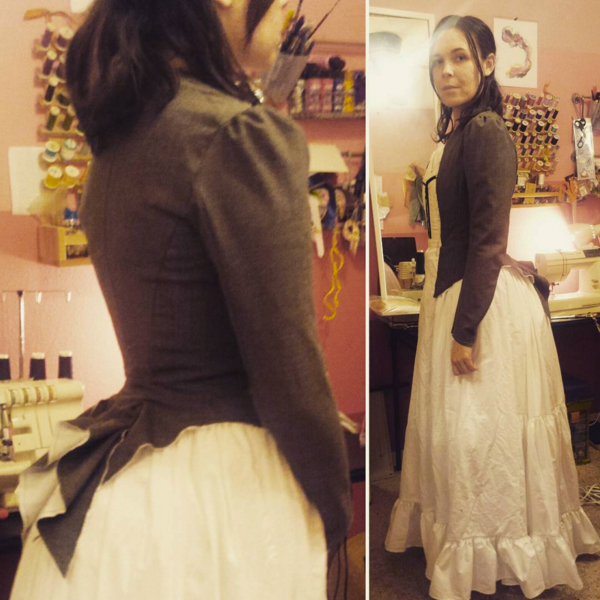 At this point I've cut all the pieces that I can from the fabric I have and I am now waiting on my velvet to arrive for the trim.
Oh, and did I mention that I still have to make a hat!??!?
I keep reminding myself, "It will be finished. It will be beautiful. It will be finished. It will…"