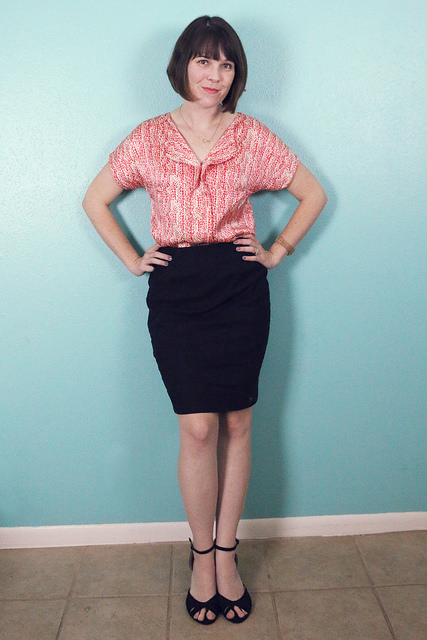 Silk Liesel + Co Weekend Getaway Blouse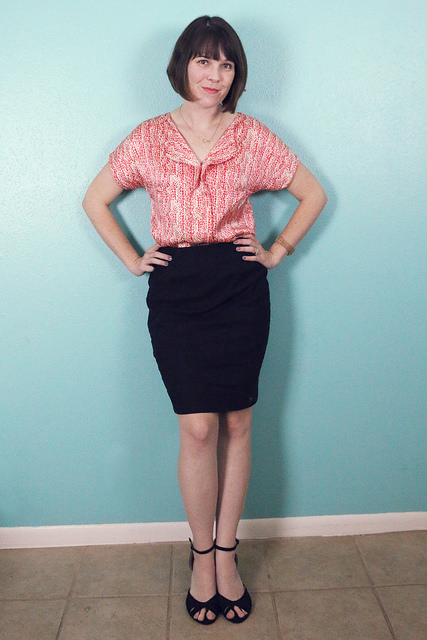 The Goal: I am on a roll lately. Cranking out sewing projects like I'm a one woman factory. I've got probably five garments in progress at the moment.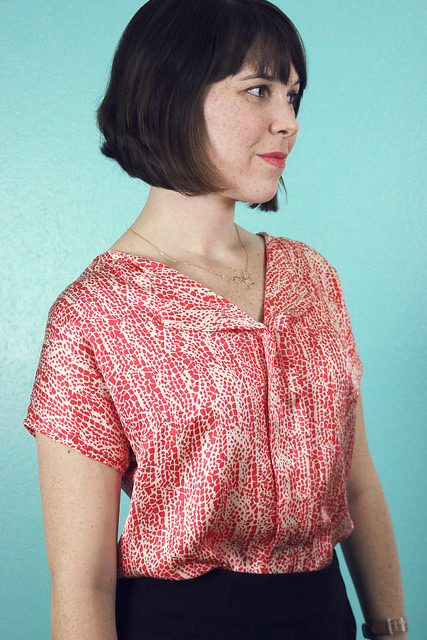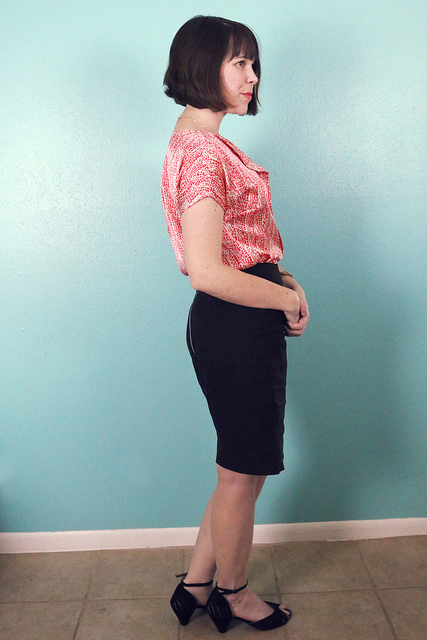 The Pattern: The Weekend Getaway Blouse from Liesel + Co. It's my first time using one of their patterns and it's a print-at-home copy.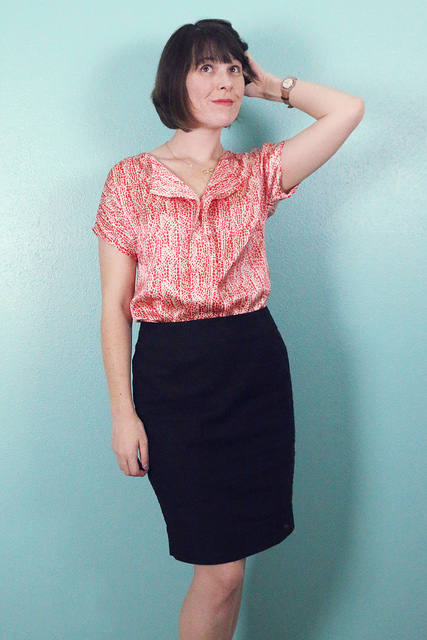 This is the part where I feel necessary it's to make a complaint. I've never used a digital pattern quite like this before. Trying to assemble the pages had me so confused. Nothing made sense. The corner-matching numbers seemed to be random or upside down or not logically connected to any other page.
I tried looking for a print layout somewhere in the PDF instructions to use as an assembly guide. Nope. No layout. Then I realized why. This pattern isn't like the patterns I'm familiar with where all the individual pages line up to make a huge grid.
No, this pattern has partial pattern pieces that need to be cut off and connected to another partial pattern piece on the same page. There's no print layout because the pattern is not laid out.
Let me give you an example –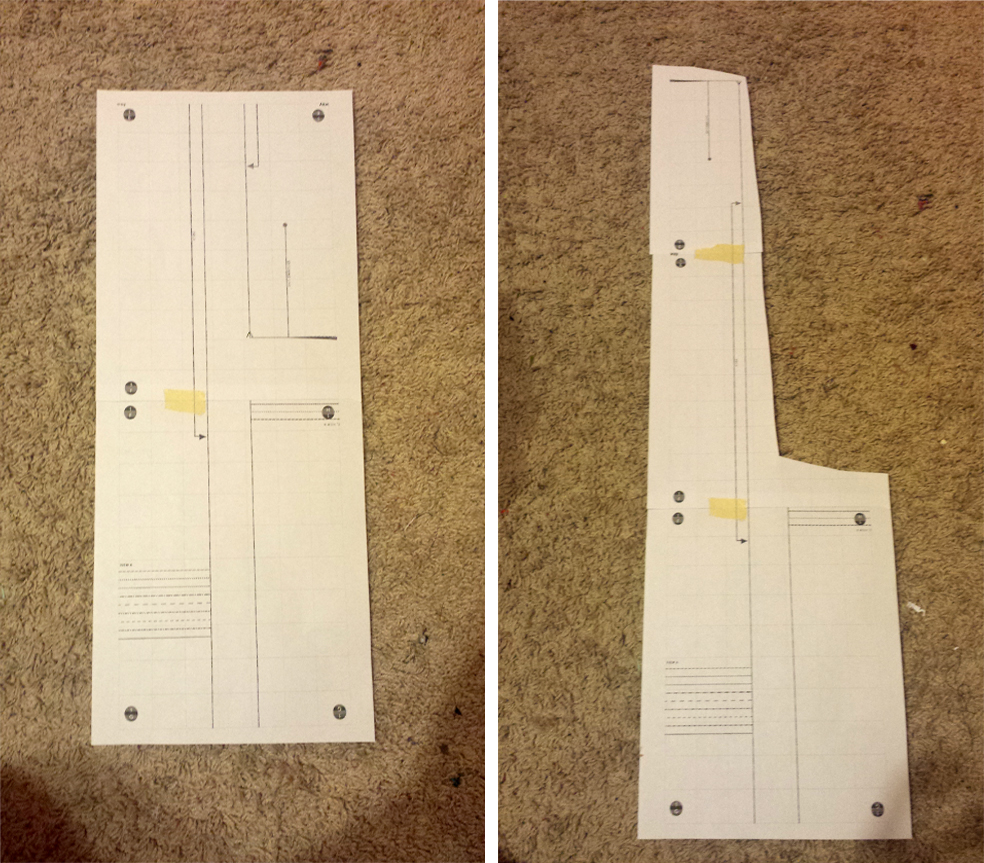 In the first pic on the left side you see what seems to be the center back (on the fold) of the main body piece. And in the second pic you see that I cut off the upper right corner of the page, flipped it and attached it on top.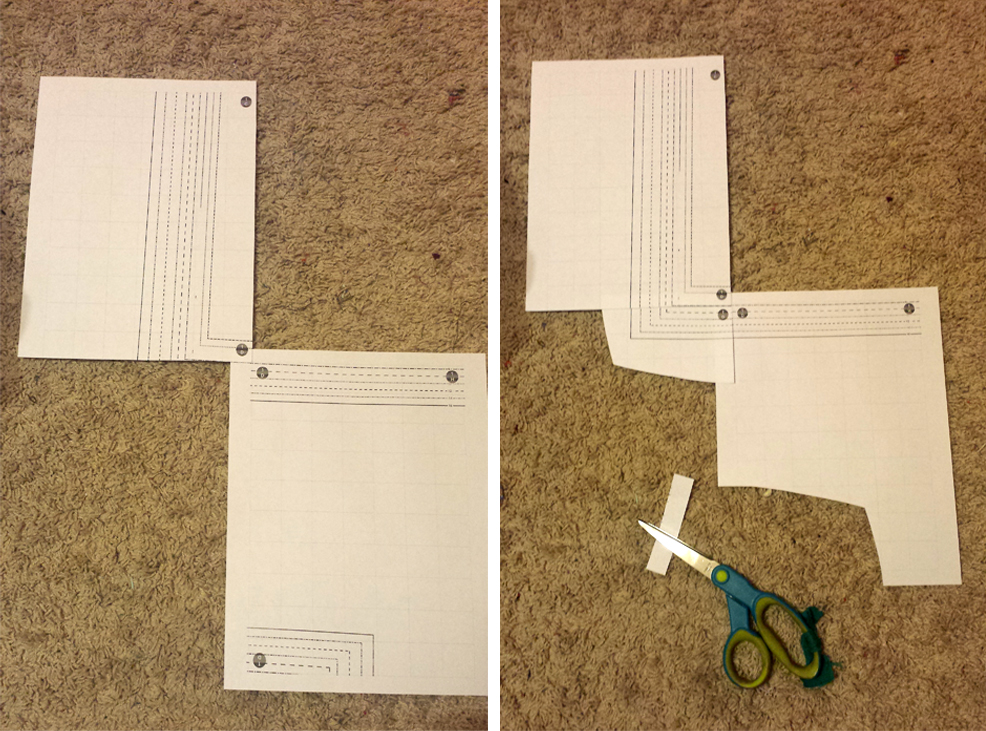 Ya with me? Here's another where the corner of the bottom of the shirt/dress needs to be cut off of the page, rotated, and re-attached.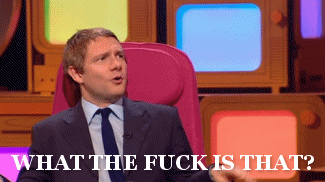 Not only am I totally confused but I'm also annoyed – in the second example notice how much wasted space is on both of those pages!
Now, the rubik's cubism of this pattern is the only problem I had with it. The blouse itself is great. The shirt fits well. Instructions were adequate and I liked that they avoided using a back facing and opted for bias tape facing instead.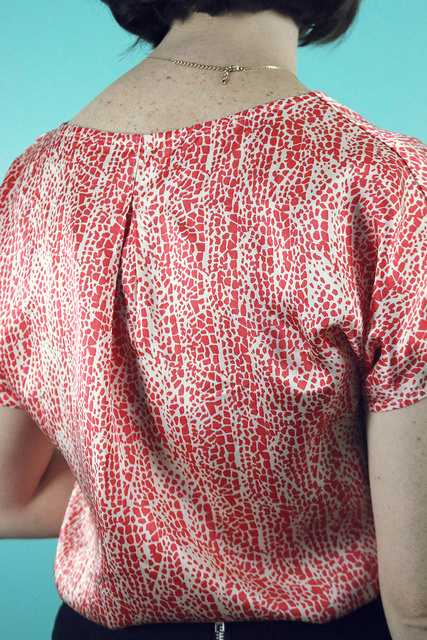 Also, the way they attached the bias tape with the front facing together at the shoulder seams was clever.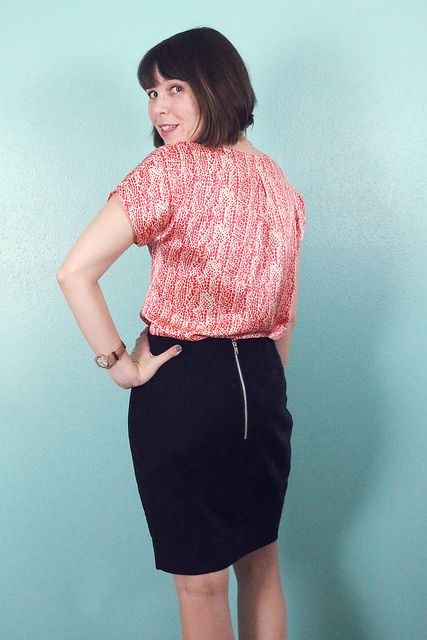 The Fabric: A snake skin print(???) coral silk charmeuse print from Form and Fabric (which is closing shop soon and I don't know how I will survive).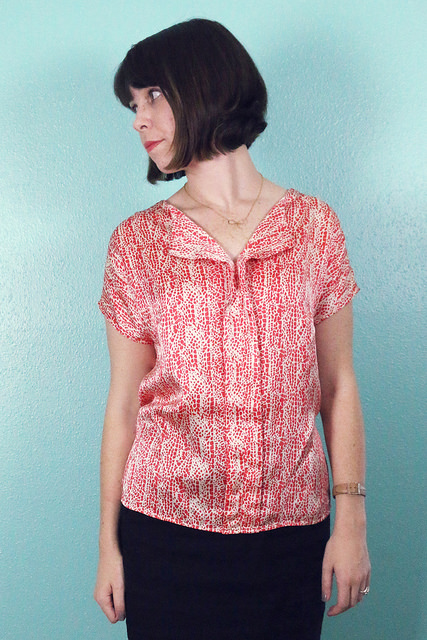 I starched this stuff within an inch of its life in order to cut and sew it.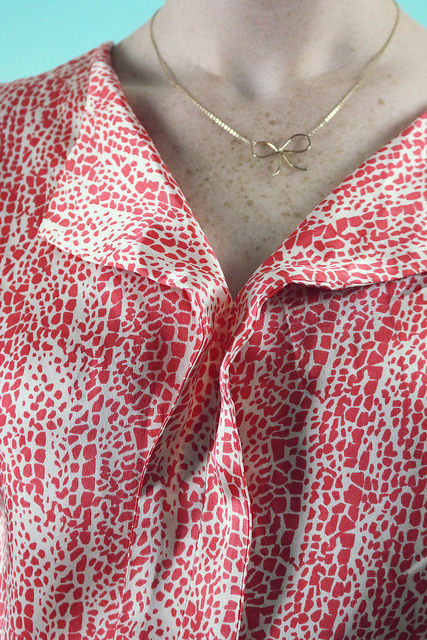 The Changes: Only one – I raised the neckline up by an inch and a half. I think if you made this top out of a more stable fabric like a cotton voile you wouldn't have this issue, but the silk keeps slipping this way and that, and sometimes it wants to slip down pretty low.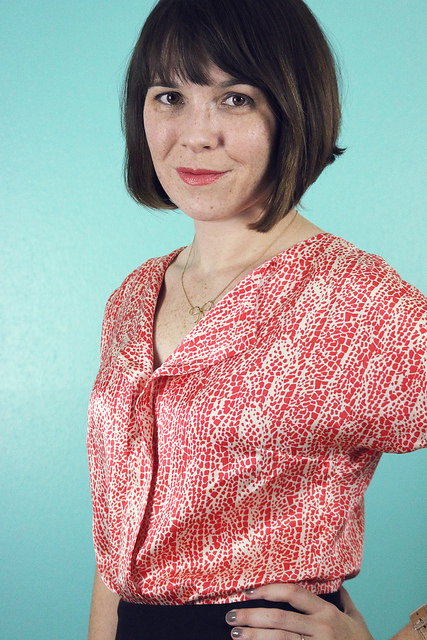 The Results: Sometimes I feel like I'm just copying my own previous blog posts. There's really only so many ways to say "I like it!" So, whatever, I like this shirt. It's a nice shirt and I'm gonna wear it a bunch. Plus, it's SILK! Also I feel like I could be appropriately dressed for an office career setting. Of course I don't work in an office but it's nice to know it's a possibility. Because reasons?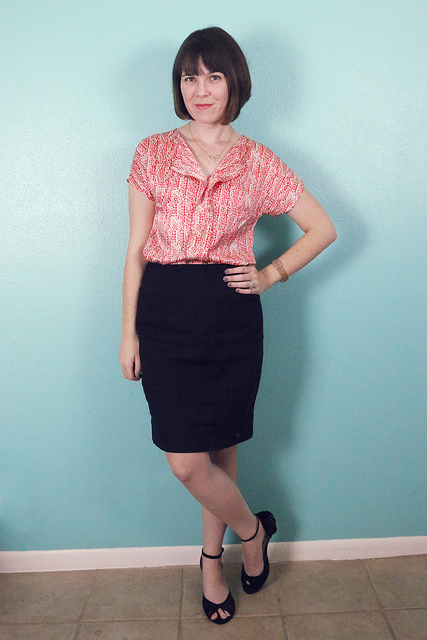 Oh, and this skirt is also "new." I made it ages ago, it began life as a Butterick straight skirt but I widdled it down to fit better in the waist and make it more of a pencil shape. It has an exposed zipper in the back which had just started to be cool. That should give you a clue as to how old it is. It's made out a stretch cotton sateen which attracts dust and cat hair the way Benedict Cumberbatch attracts fangirls. It's nothing special. Just a plain black skirt. I'll wear it. End of Post.