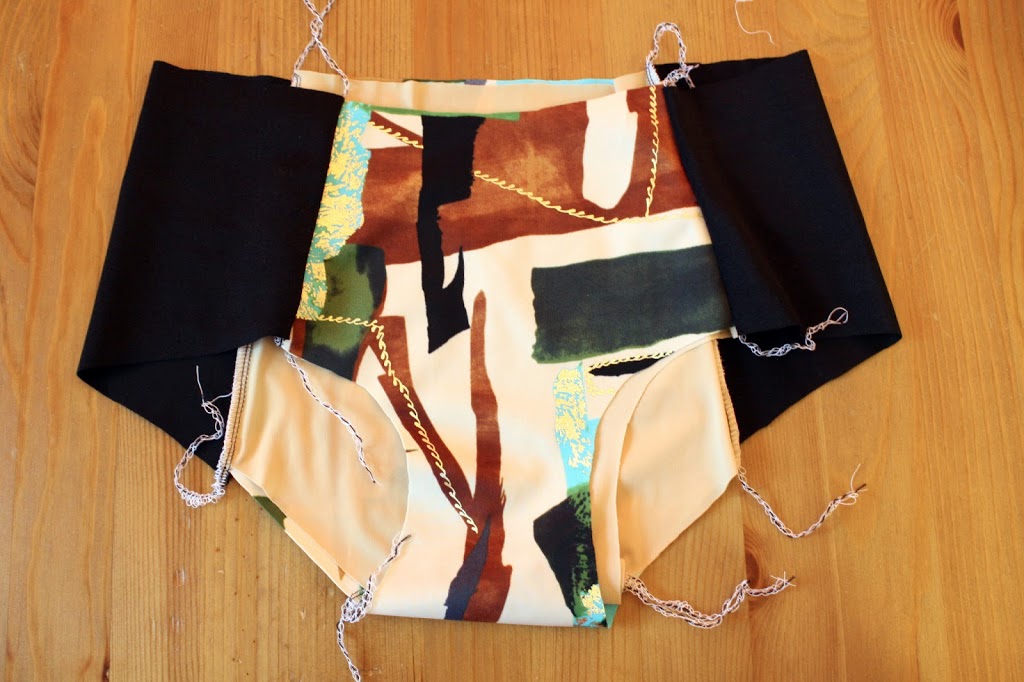 Swim Along Progress
I usually don't post in progress posts 'cause I never really know what to say but these two projects are ones I'm excited about – both swim suits!
Have you been following along with the SwimAlong? This post is making me want to make a scuba inspired zip-up suit!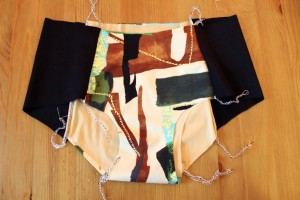 I'm working on two suits. This first pic is the bikini bottoms I'm making from Ohh Lulu's Grace Panties pattern.
This pattern is designed for stretchy fabrics on the sides and woven fabrics on the bias for the front and back center sections. Obviously I used swim fabric for all panels and I'm happy to report that it works fine with all stretch fabrics!
The only other change I made was to sew a layer of lining fabric on the front and back center panels rather than the use the crotch lining piece. Now all it needs is elastic (oh, and a top to go with it).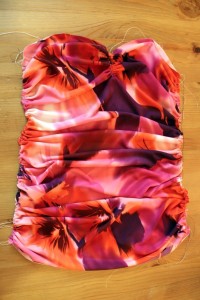 The other swimsuit I'm working on is Closet Case Files' new Bombshell Swimsuit! I'm making version A with the sweetheart neckline. This is the front piece gathered at the sides. I need to order more swim cups in order to finish it, though.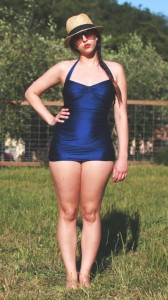 I really like this design with the skirt front and the ruched sides. (Doesn't she look great!?)
My fabric is a big floral print that I think will look cool with all the ruching. I got it at Fabricker!
Also, I was pondering an idea – I love sewing swimwear but sometimes finding supplies can be difficult. I was thinking about buying a bunch of typical swim supplies and selling them as kits or on their own on Etsy or something. You know, get your swim cups, lining and elastic all in one go. Thoughts?