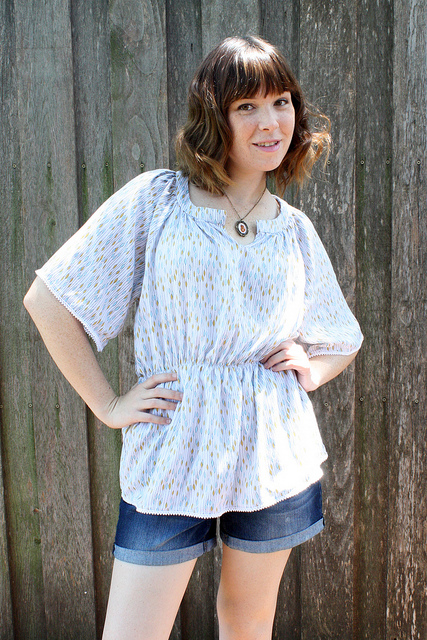 So Many Japanese Pattern Books!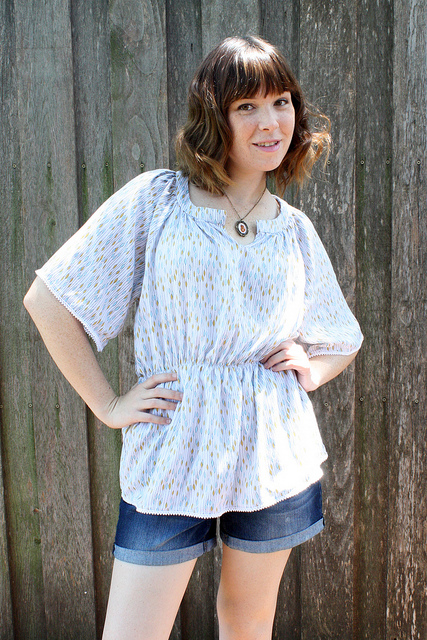 If you read a lot of sewing blogs you've probably figured out by now that the publisher of such delightful Japanese pattern books, like the one I used to make the shirt above, like to pass out their wares for review to lots of bloggers. Sorry if you've already read a bunch of book reviews lately, you're in store for another – but there's a good part – I have a new top to show off and you can enter to win one of three sewing books!
Ok, I'll get to the meat of this review then give you the giveaway deets towards the bottom.
The Goal: I have to admit that while I had great success with my dress I made from the book Drape Drape last year, my attempt at a top from the new Drape Drape 3 was, well, a fail. That doesn't mean it won't work for others and I only tried one project from the book (House of Pinhero made an awesome dress from this book).
I was pretty bummed out about that but when I got these other two books: Feminine Wardrobe and Stylish Dress Book I decided to try again.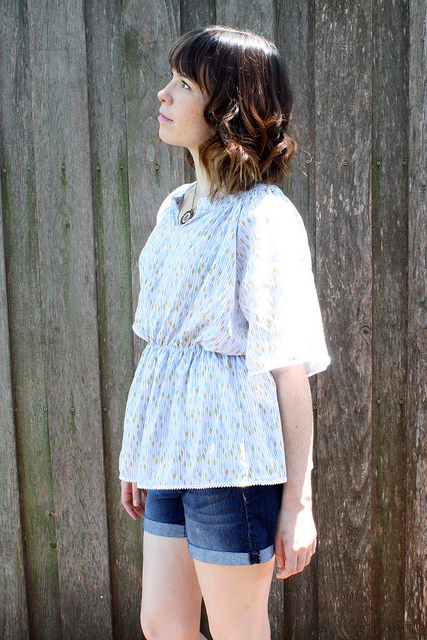 The Pattern: This is the first project from Feminine Wardrobe, a peasant style top. The pattern was really simple and with the raglan sleeves and elastic waist it didn't require much fitting.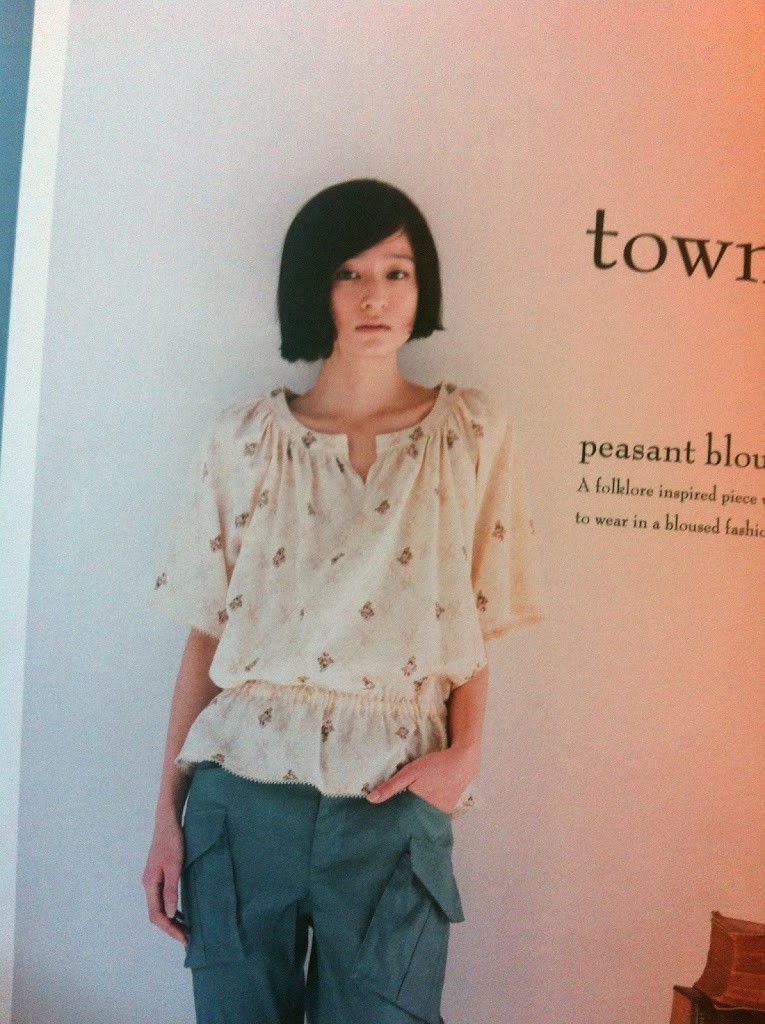 I made a M (sizes range from XS to L) and with this blousy style I think could have made an S.
The Fabric: I made it using a rayon and I took a hint from the book and added cotton crochet trim on the sleeves and hem.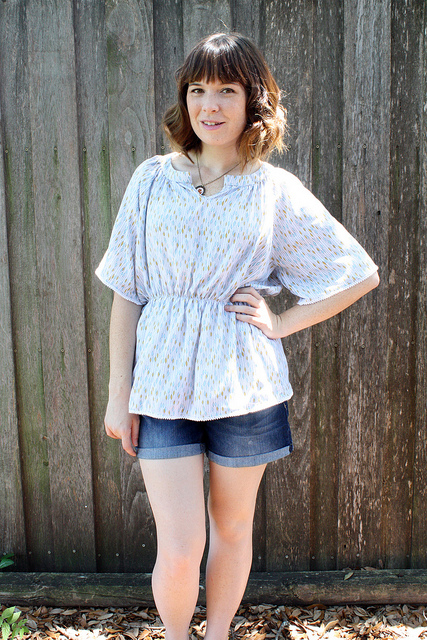 The Changes: I knew that if I added the elastic lower on the hips where it's shown in the book photos that either it would keep trying to slip up or it would look way too blousy for me so I put the elastic at my waist instead.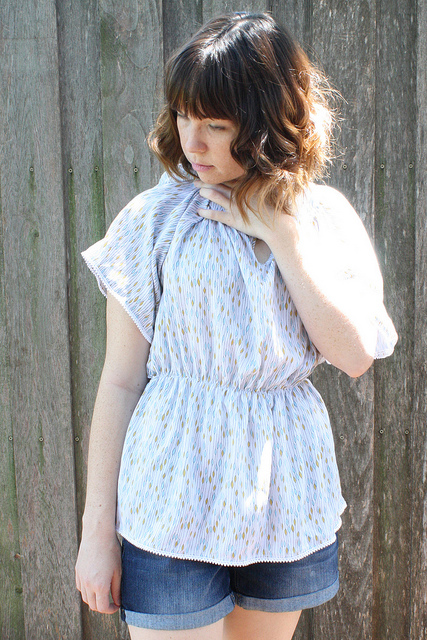 (shorter sleeves, maybe?)
The Results: As much as I want to love this shirt, I don't. It's just not my style. I think it would look better with shorter sleeves or as a dress but I doubt I'll take the time to do it. It's ok, though, my shirt already has a new home and someone who does love it so that makes me happy.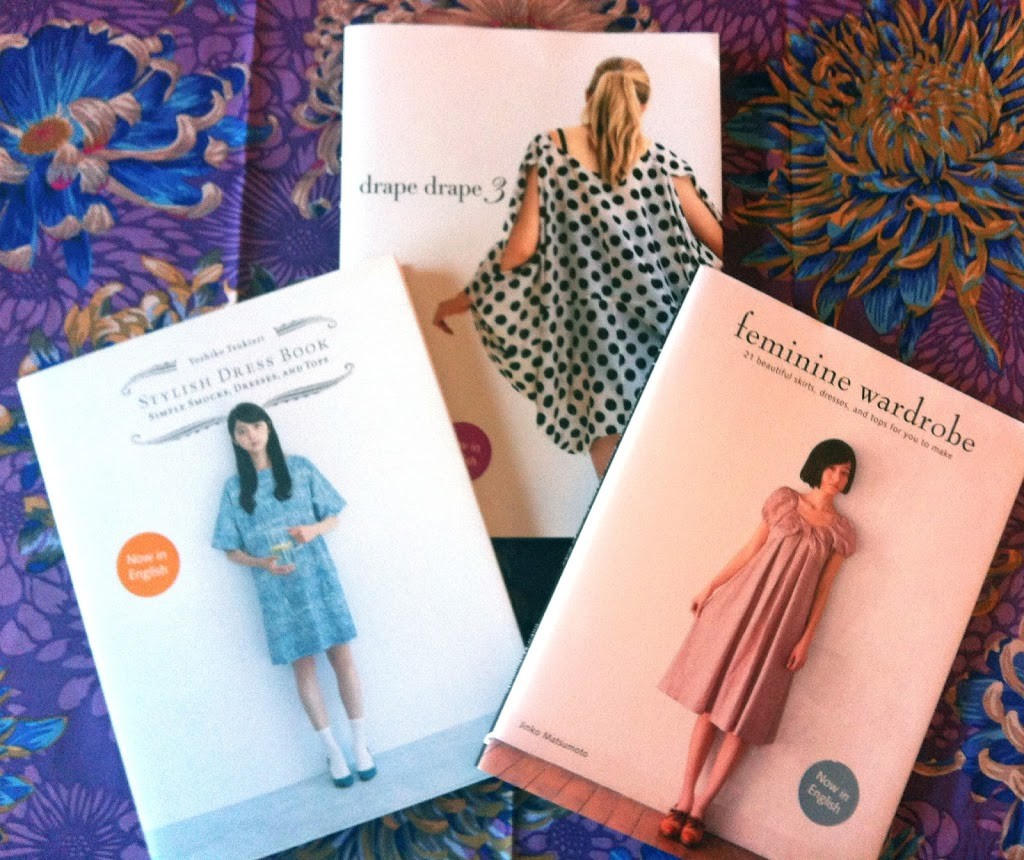 So here's a more detailed critique of all three books. First of all, Feminine Wardrobe and Stylish Dress Book are pretty similar.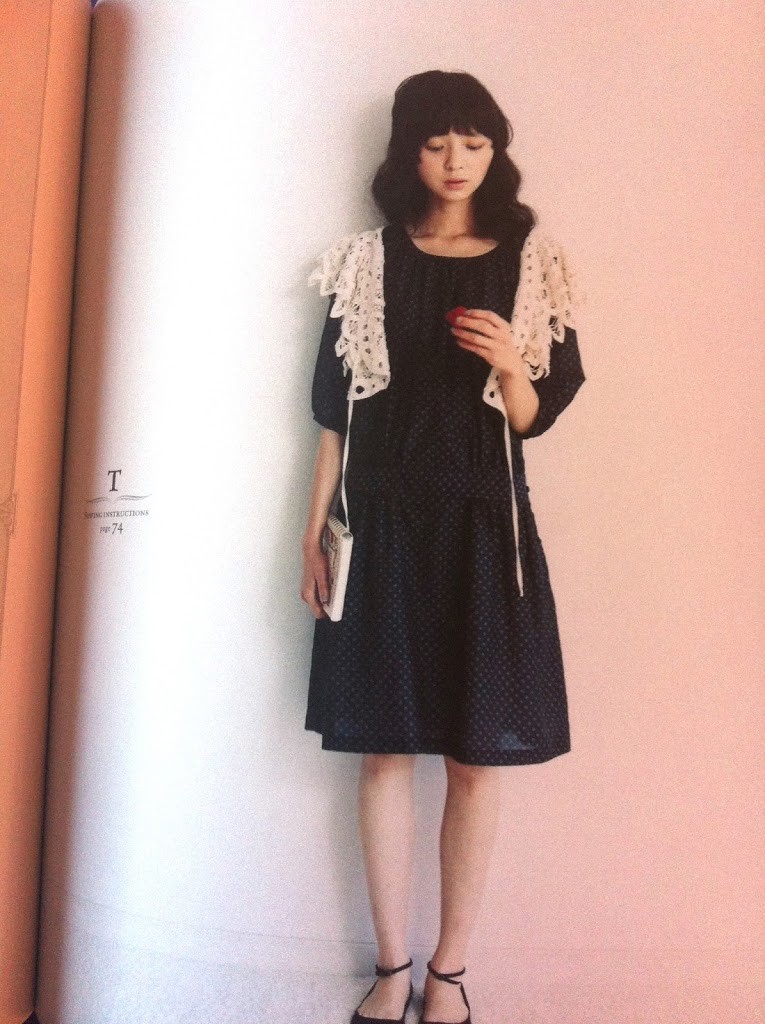 (Stylish Dress Book design)
Each has a bunch of basic designs that are all altered for different effects – new sleeves, adding a collar, etc.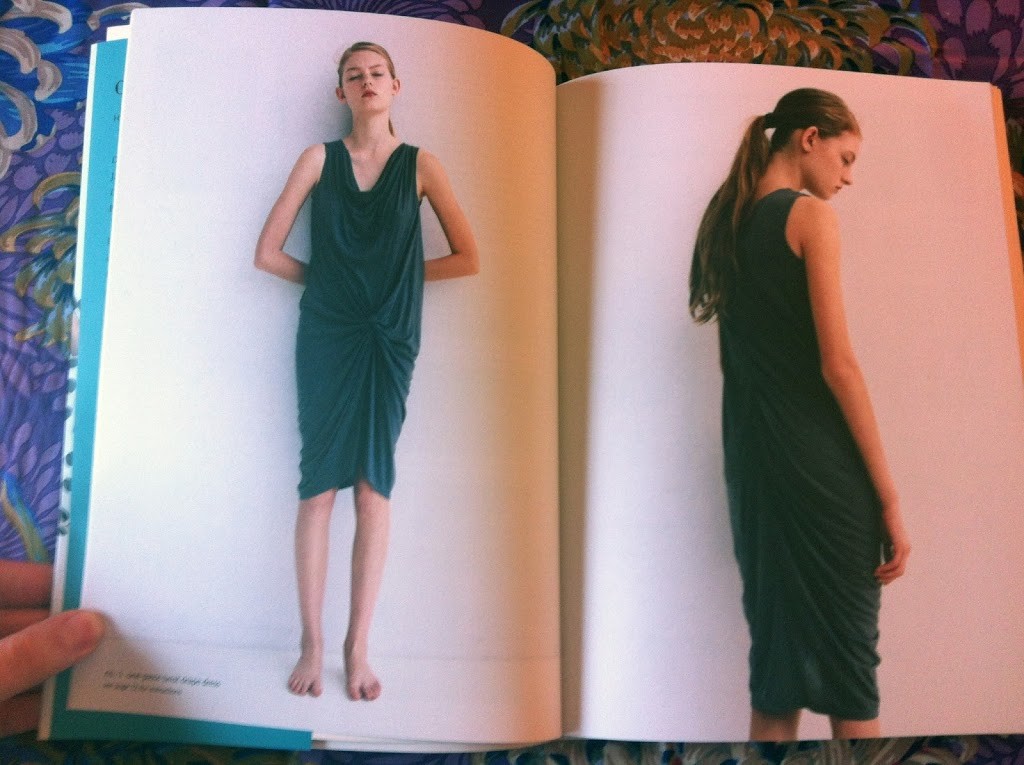 (Drape Drape 3 dress design)
In Drape Drape 3 every design is unique.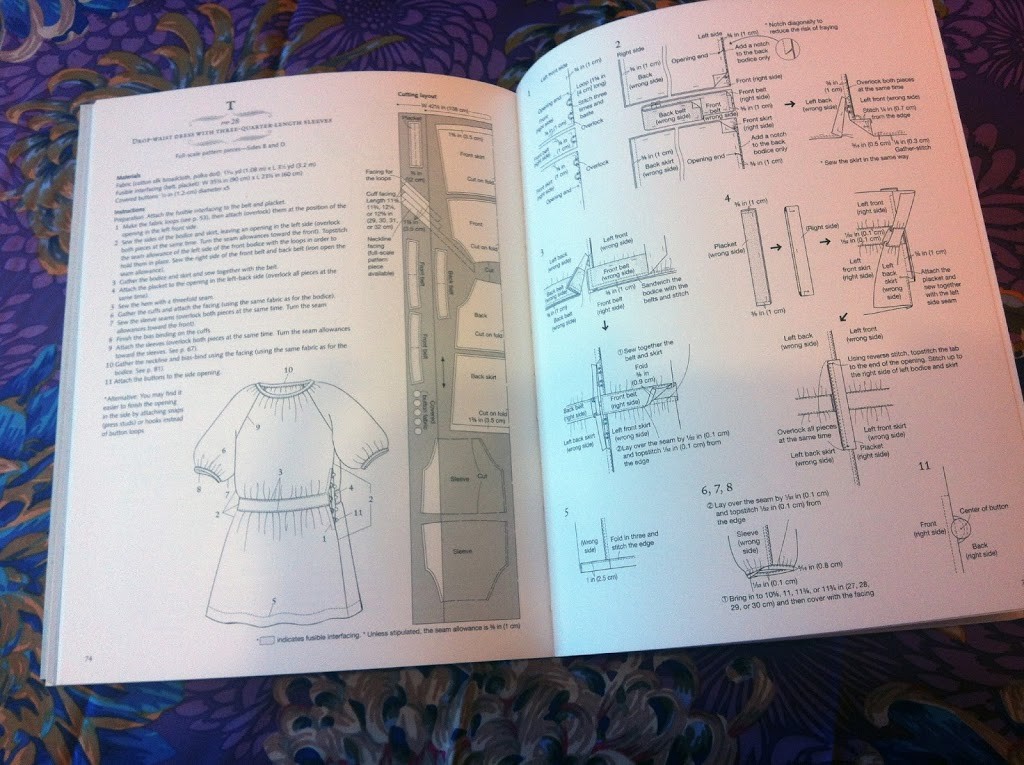 (Stylish Dress Book instructions and illustrations)
What I love about all three books is the helpful and detailed illustrations. You could make all these garments without ever reading a word, the drawings are so good. Still, the written instructions are helpful.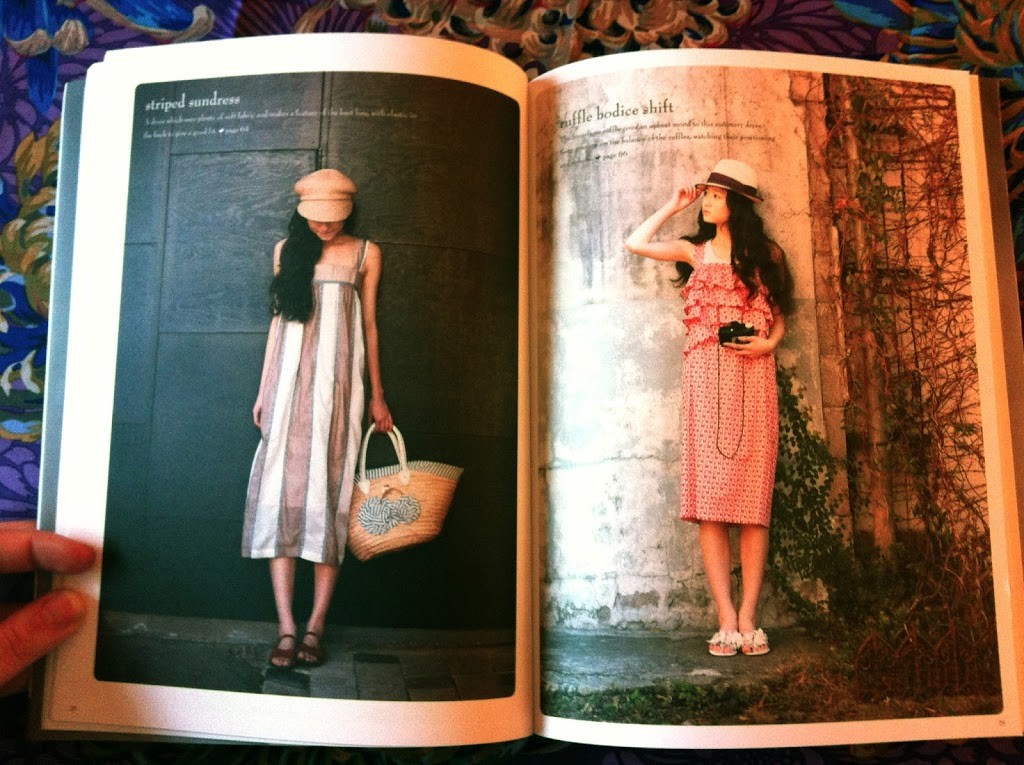 (Feminine Wardrobe dresses)
All the patterns are layered on top of each other on large sheets of paper – Burda magazine style. The pattern pieces are very well labeled and pretty easy to trace. While Drape Drape 3 includes seam allowances, Feminine Wardrobe did not. 🙁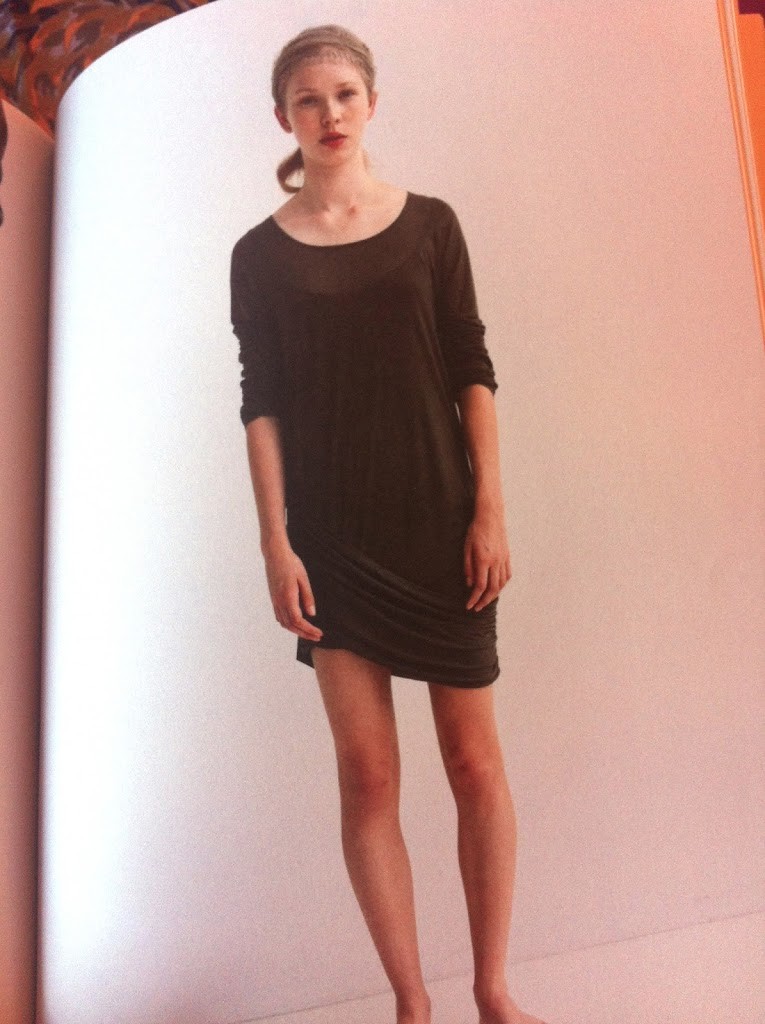 (Another Drape Drape 3 design)
However Feminine Wardrobe and Stylish Dress Book listed measurements in both metric and imperial. Drape Drape 3 was only metric.
Like the other Drape Drape books, #3 offers an interesting approach to pattern sewing and many designs are pretty challenging and they're all definitely creative! Feminine Wardrobe and Stylish Dress Book give you great jumping off points for whipping up a cute dress over a weekend and you can put your own spin on the simple designs.

Alright, on to the good part, right? Time for a giveaway! I'll pick one winner per book. To enter just leave a comment and tell me which book you want (or first and second choices) and if you follow me on Twitter or Facebook submit another comment telling me so for a second entry!
I'll pick a winner on Tuesday, June 24 at 12pm CST. Good luck!