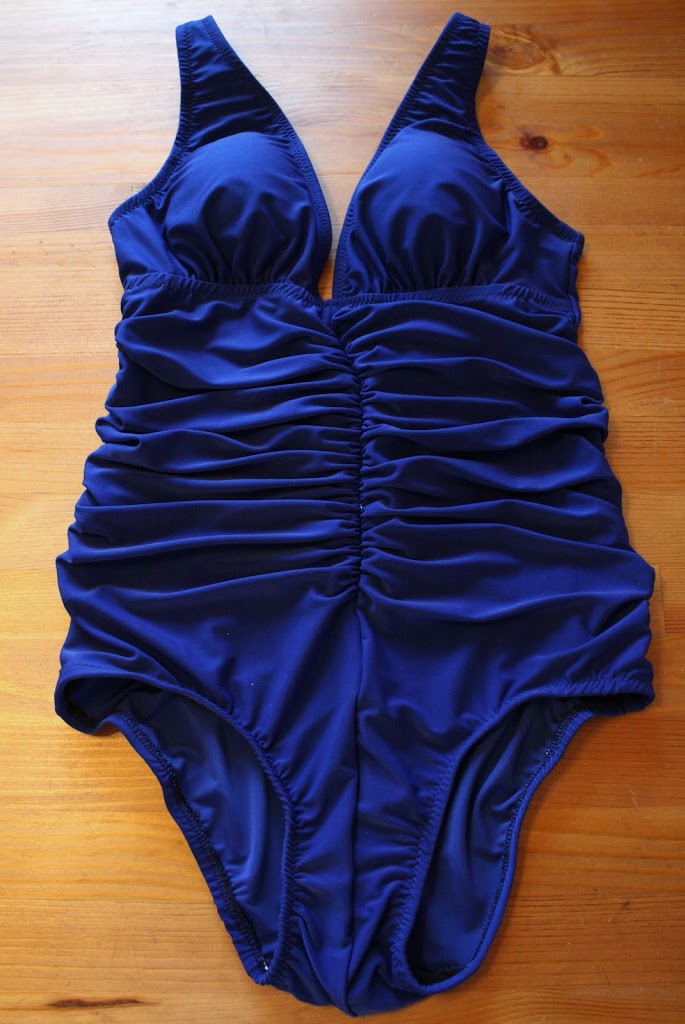 Dixie DIY's Summer Swimsuit Sew-along Pt 7: Arm and Leg Elastic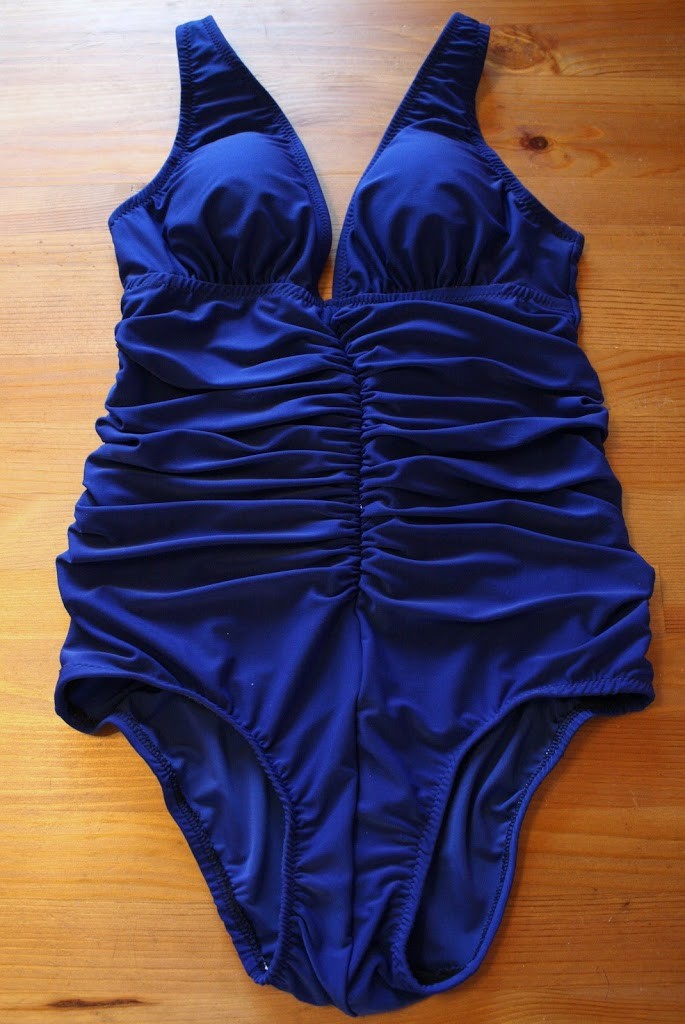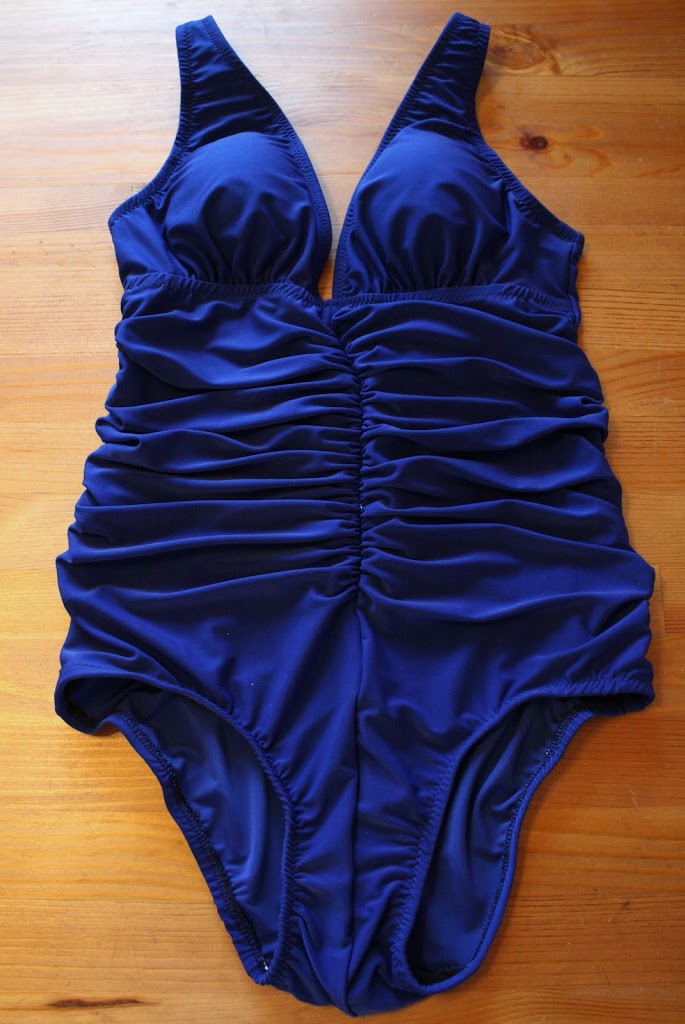 Woohoo! Last construction post for our swimsuit!
Today we will add our final elastic to the arm and leg holes.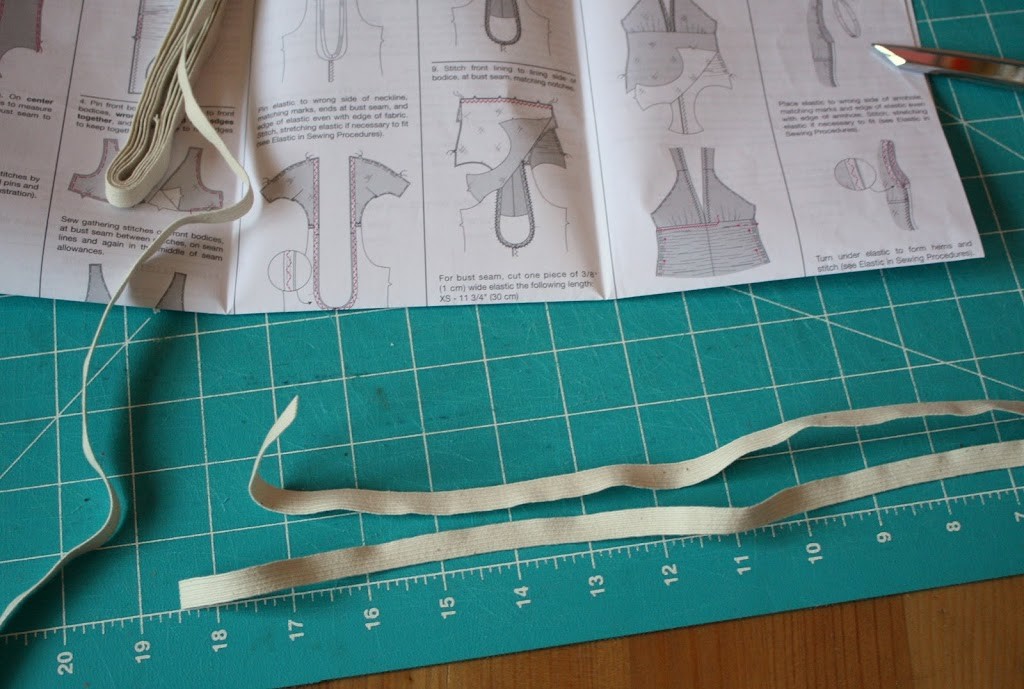 Kwik Sew is kind enough as usual to tell us exactly how long to cut our elastic for each size.
If you want to go ahead and cut all your elastic at once be sure to label which piece goes where because the arm and leg elastic are almost the same length, almost. So don't get 'em mixed up!
I'm starting with the armholes.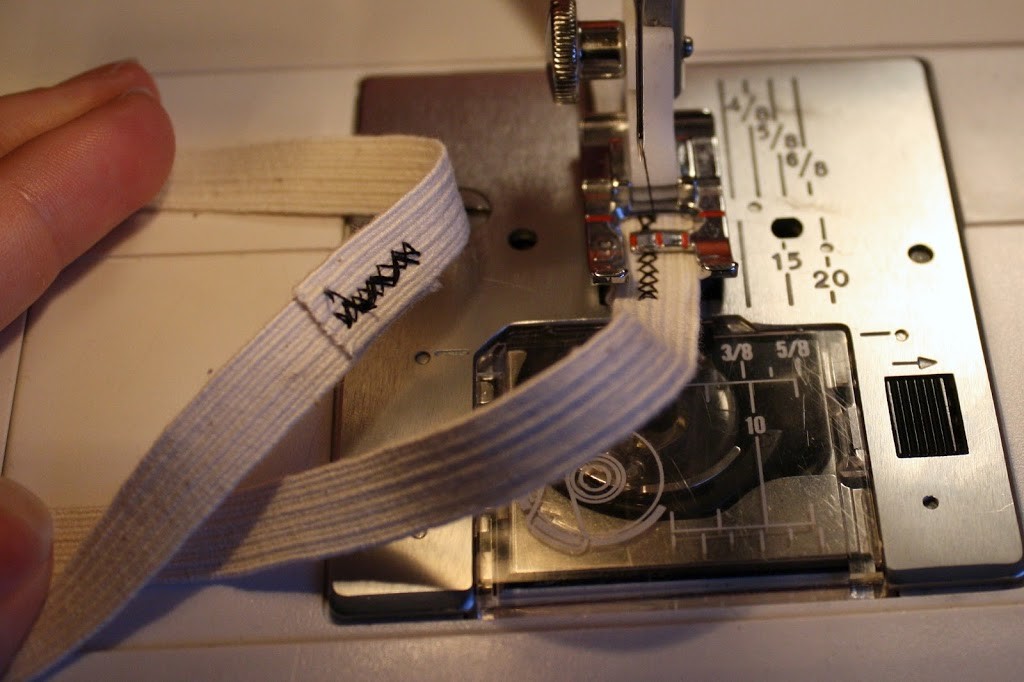 I cut my elastic (19″ for size S) and I stitched the ends together with a zig zag stitch overlapping 1cm.
Then I marked my elastic into fourths (like what we did for the neckline elastic) and evenly spaced it around my armhole.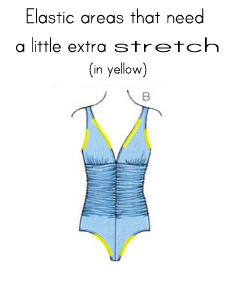 (oh, lookie! I made a helpful graphic!)
Here's another part where our good friend, "negative ease," comes into play. Our body has to fill out the swimsuit but some parts of our body "dip in" more than they "fill out." These dips need more help from the elastic to keep the suit from gaping.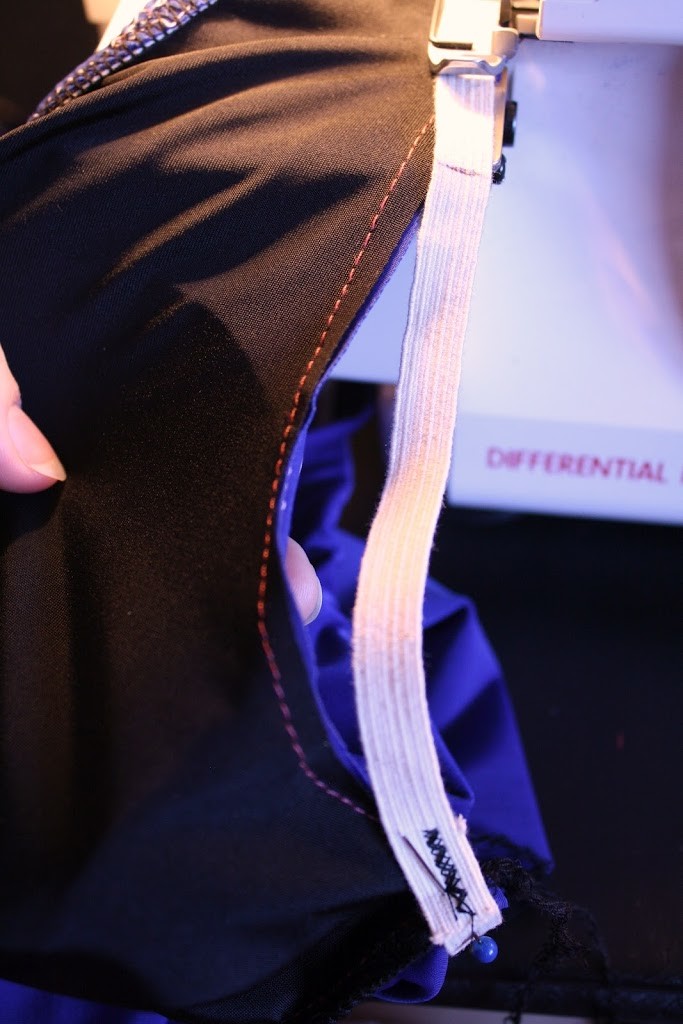 On these armholes that point is in the front part of the underarm next to the bust. At that part you'll need to stretch the elastic a little more than over the shoulder or the upper back area. If you've ever sewn a bra most instructions will tell you to stretch the elastic more near the underarm as well.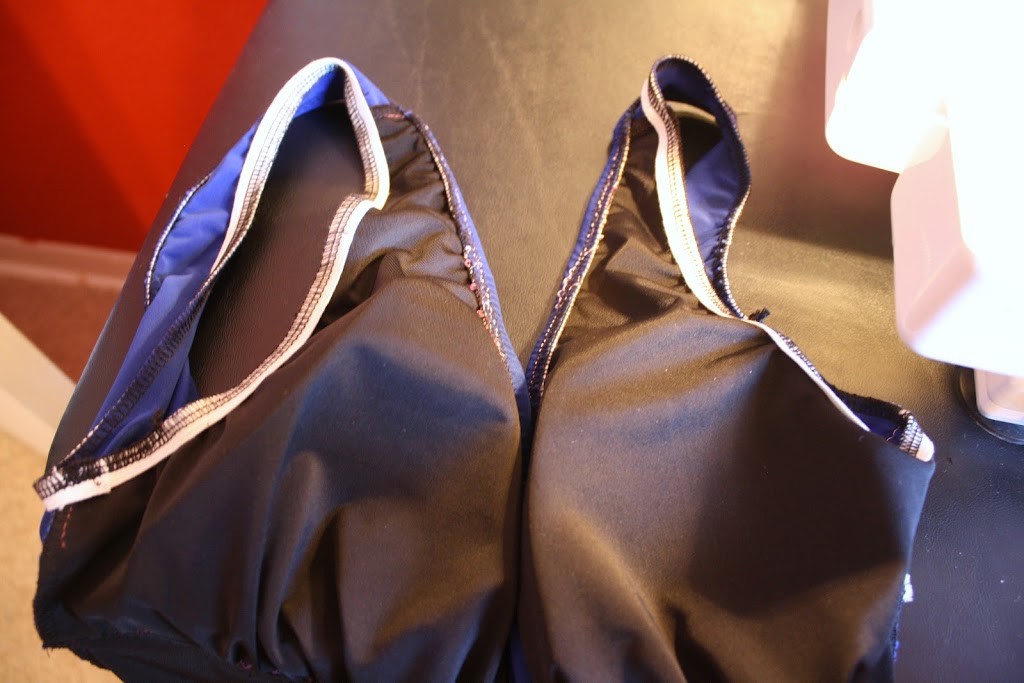 We attatch this elastic like we did for the neckline. Pin and stitch the elastic to the wrong side edge of the fabric. I'm using a serger for this part and I start at the underarm seam.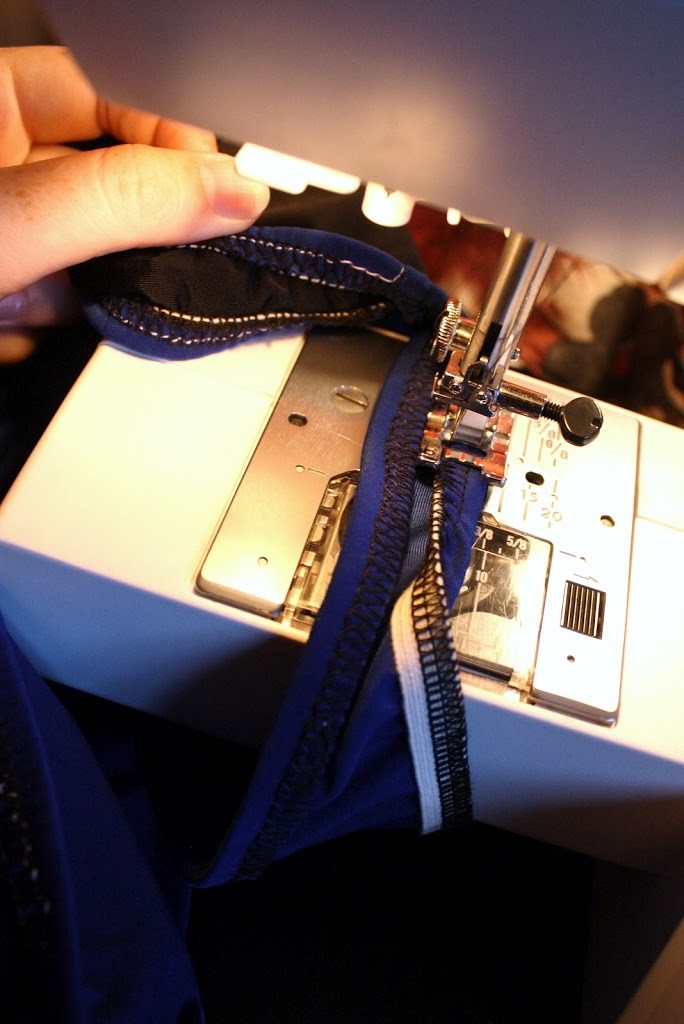 Next fold the elastic back so that it is covered by the fabric edge and topstitch (I'm doing zig zag). You may need to stretch the fabric a little bit but just do so enough that the fabric is smooth and without wrinkles.
Great! Now on to the legs.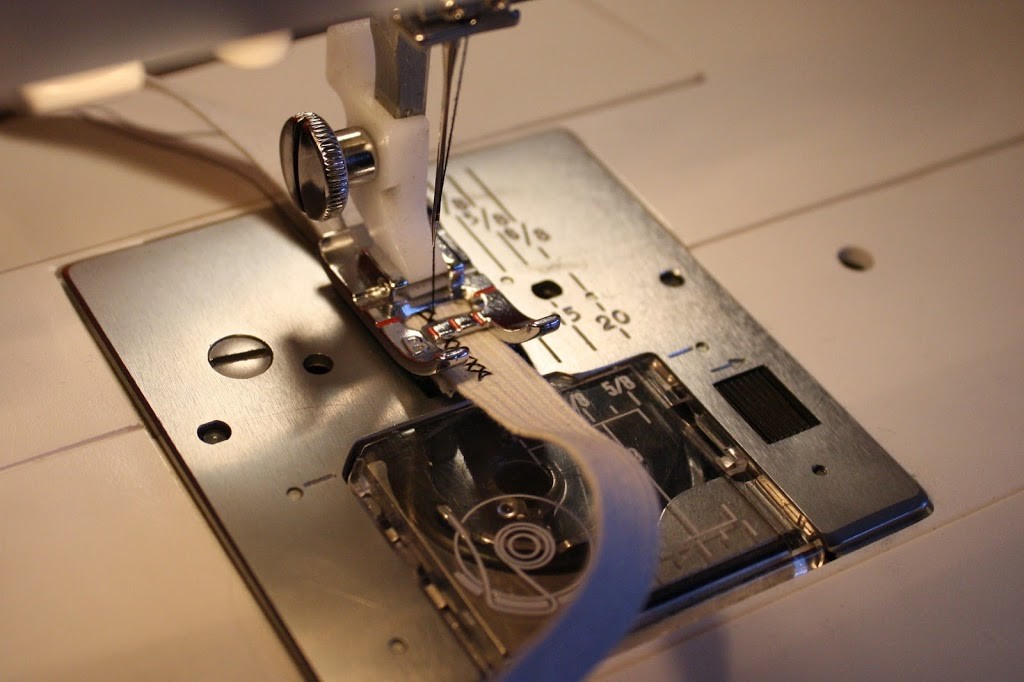 We do basically the same thing. Cut our elastic, stitch our ends together and divide into fourths.
Then we pin and stitch, fold and topstitch.
The legs have a "dip in" part, too. You don't need to stretch the elastic much around the backside of the legs as your bum is a good "fill out" part of your body. Rather, you need to stretch a bit more in the front from about where your hip bones poke forward down towards your crotch. (Gosh, sometimes sewing is like a terrible anatomy lesson. Never in my life would I thought I'd be writing about crotches as much as I do on this blog.)
By the time you've finished your 2nd leg hole you'll be a master at elastic sewing! BTW this technique for adding elastic is also commonly used in lingerie so there ya go! You can now sew yourself some exceptional undies as well!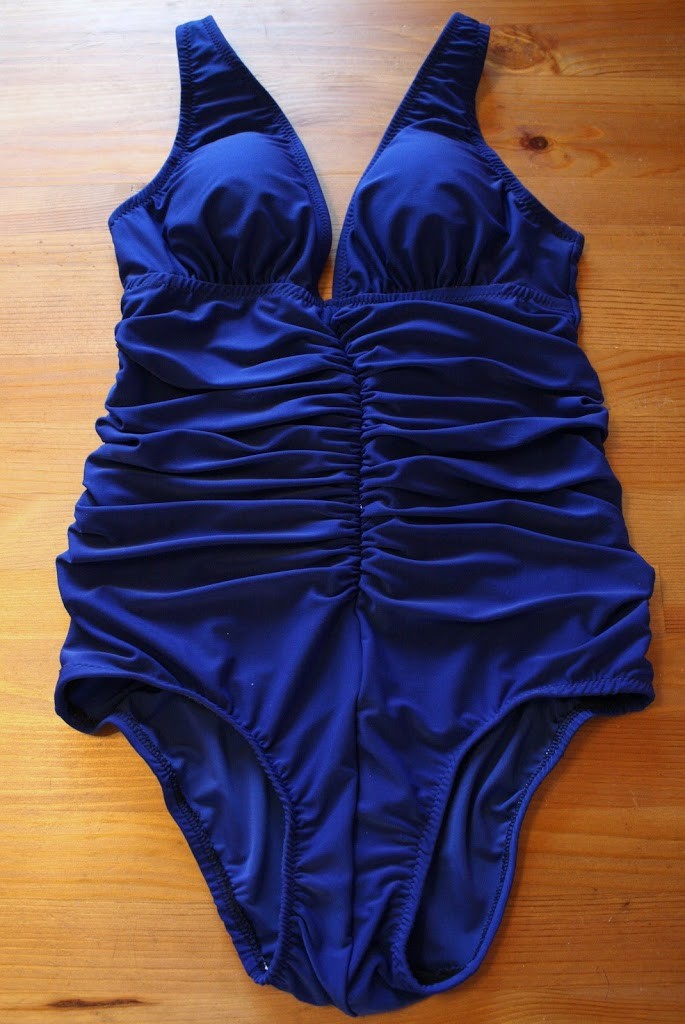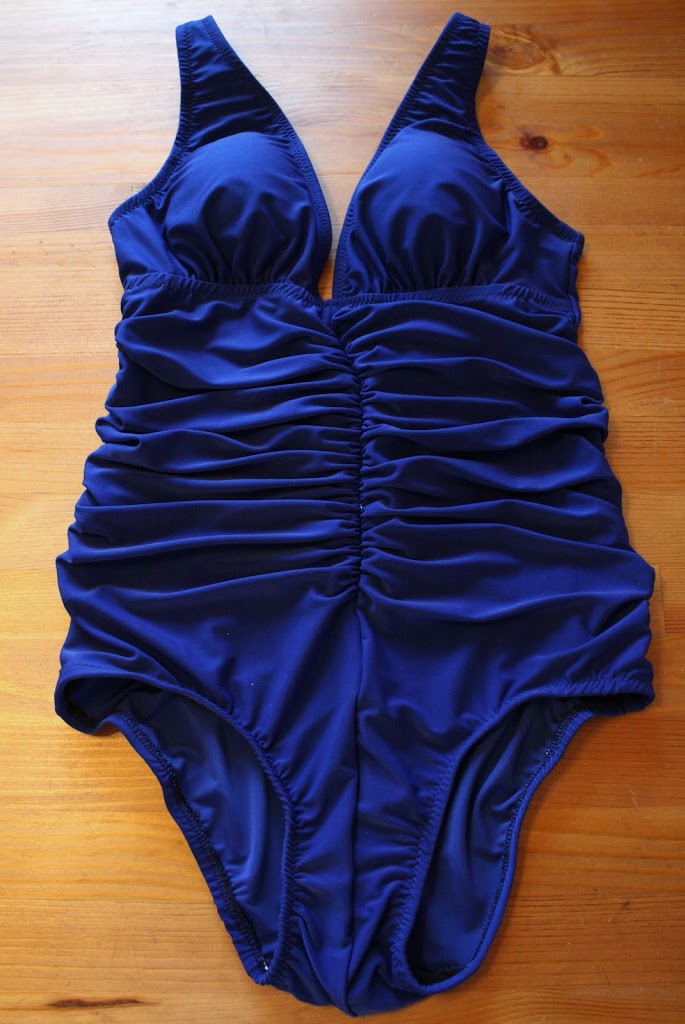 All done folks! If all goes well I can take pictures of me in this suit tomorrow as it is too dark now. If you've been following along I hope you've enjoyed it and for those who want to venture into swimwear sewing in the future I hope this sew-along will be helpful! If you've made this suit or any other by following this sew-along post a pic at the flickr group. No, you don't have to model yourself if you don't want to. 😉
I know this sew-along has been 7 posts in the making but not counting cutting time you could seriously finish this suit in under 4 hours and most of these skills you probably already know or are easy to learn. Don't fear the swimsuit! It is your friend! And I swear you'll love it more than any overpriced, underwhelming suit you can buy in a store.