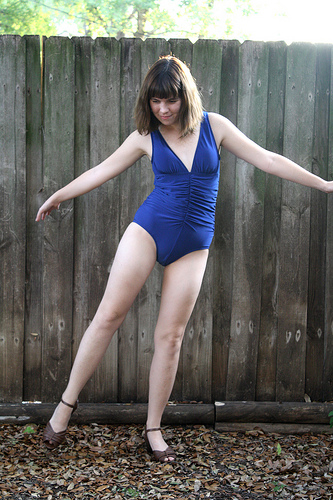 Dixie DIY's Summer Swimsuit Sew-along Pt 8: The Finished Swimsuit!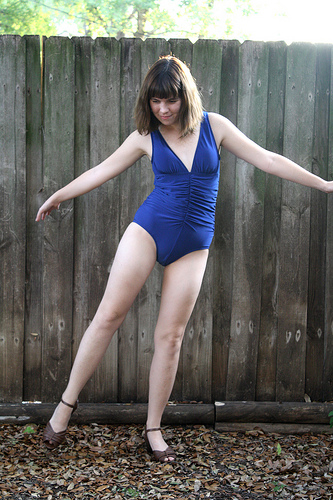 Thanks everyone for following along on this swimwear journey. I'm finally rewarding you with the finished product!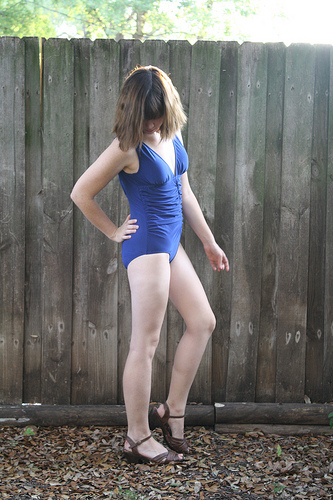 To recap, in case you haven't been following along, this is Kwik Sew 3779 Version B and is the second time I made it. The first time the suit turned out to be way too big. This time I chose a size smaller but lengthened the body by 1/2″.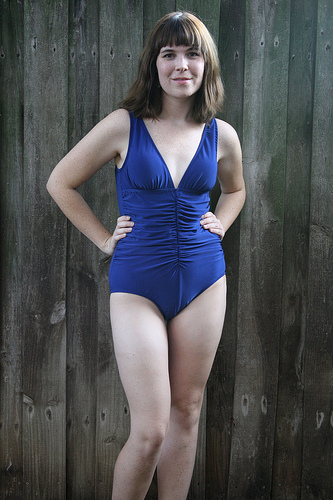 The fabric is from Fabricker here in Austin. It's a royal blue nylon/lyrca blend that was a dream to sew with. The lining is plain black from Joann. The swim cups came from Sew Sassy.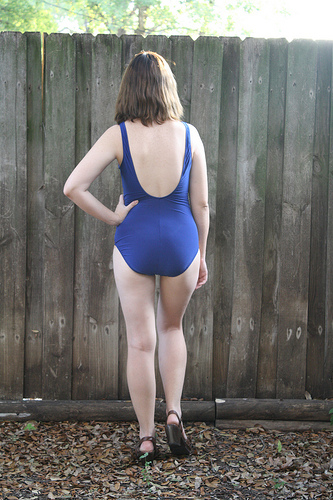 I'm digging the outcome. This suit fits way better than my last. The shirring looks great and everything feels snug and covered. Now I just need to find a new place to go swimming!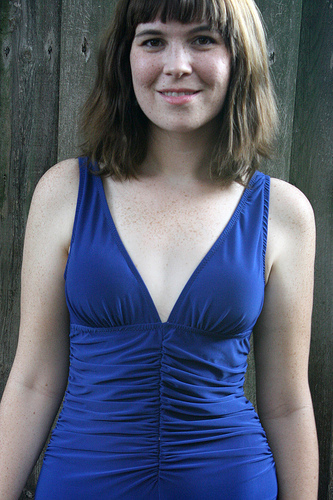 Want to revisit previous Swimsuit Sew-along posts?