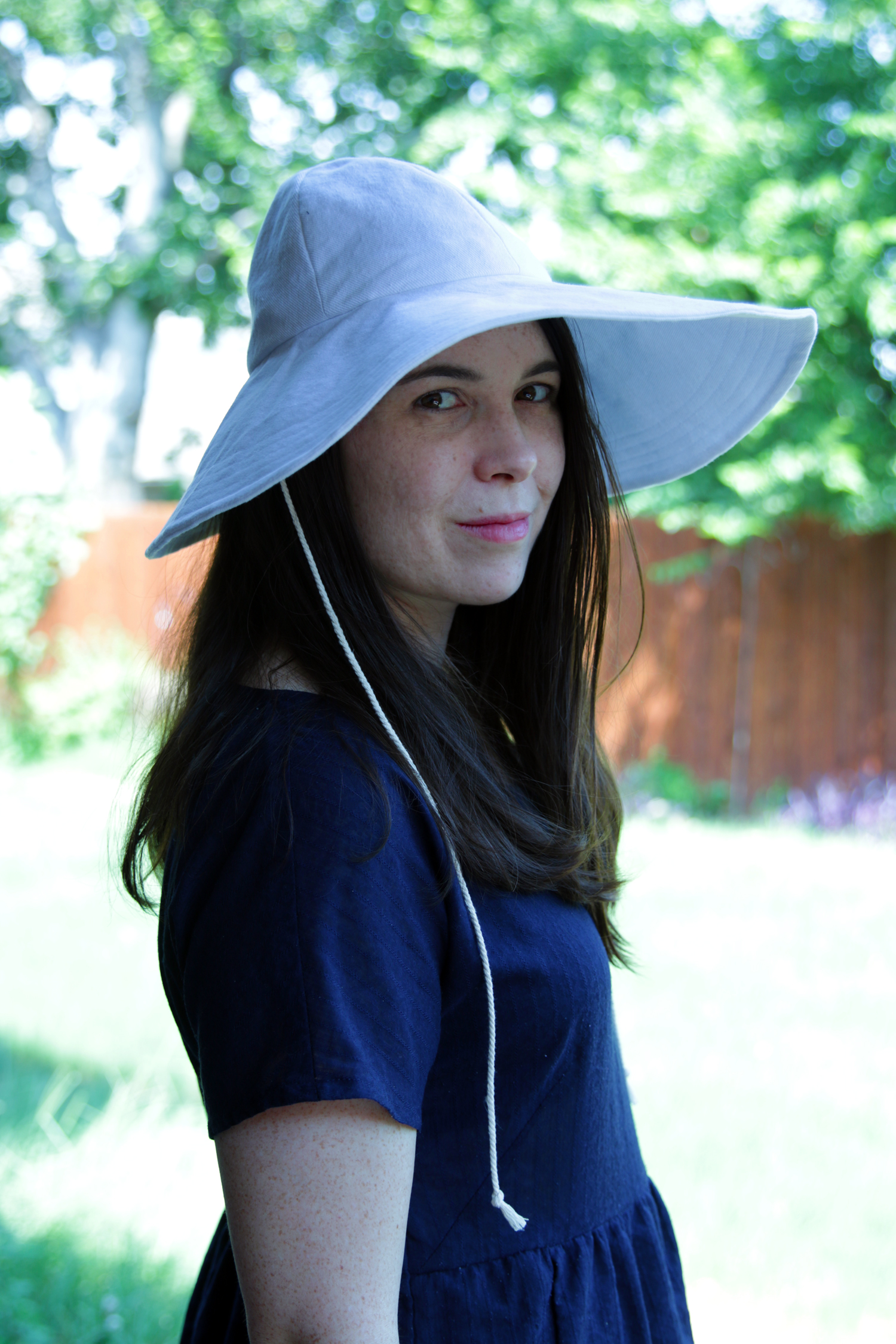 Pattern Fantastique Sulis Hat
It's the peak of summer here in Texas and I am definitely pro-sunhat. But I hadn't thought of making my own until I saw the Sulis Hat pattern by Pattern Fantastique.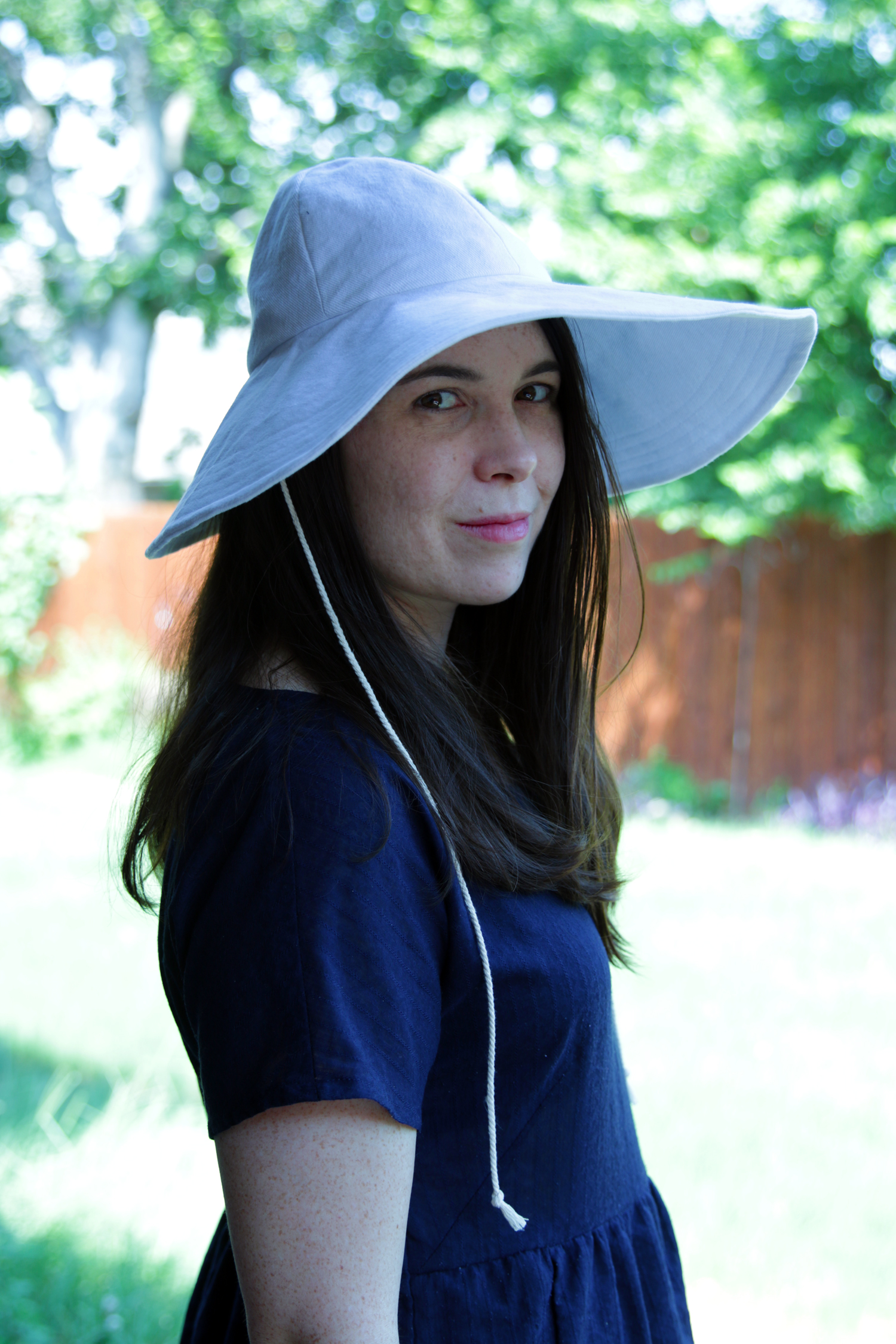 I used leftover white denim for the body of the hat and white linen for the lining. The brim has two layers of fusible buckram. If you've never used buckram before it's a cotton netting that's coated with some kind of glue that when dry, makes the fabric stiff. Fusible buckram has an extra layer of glue on one side so you can fuse it to fabric like you would any other kind of interfacing.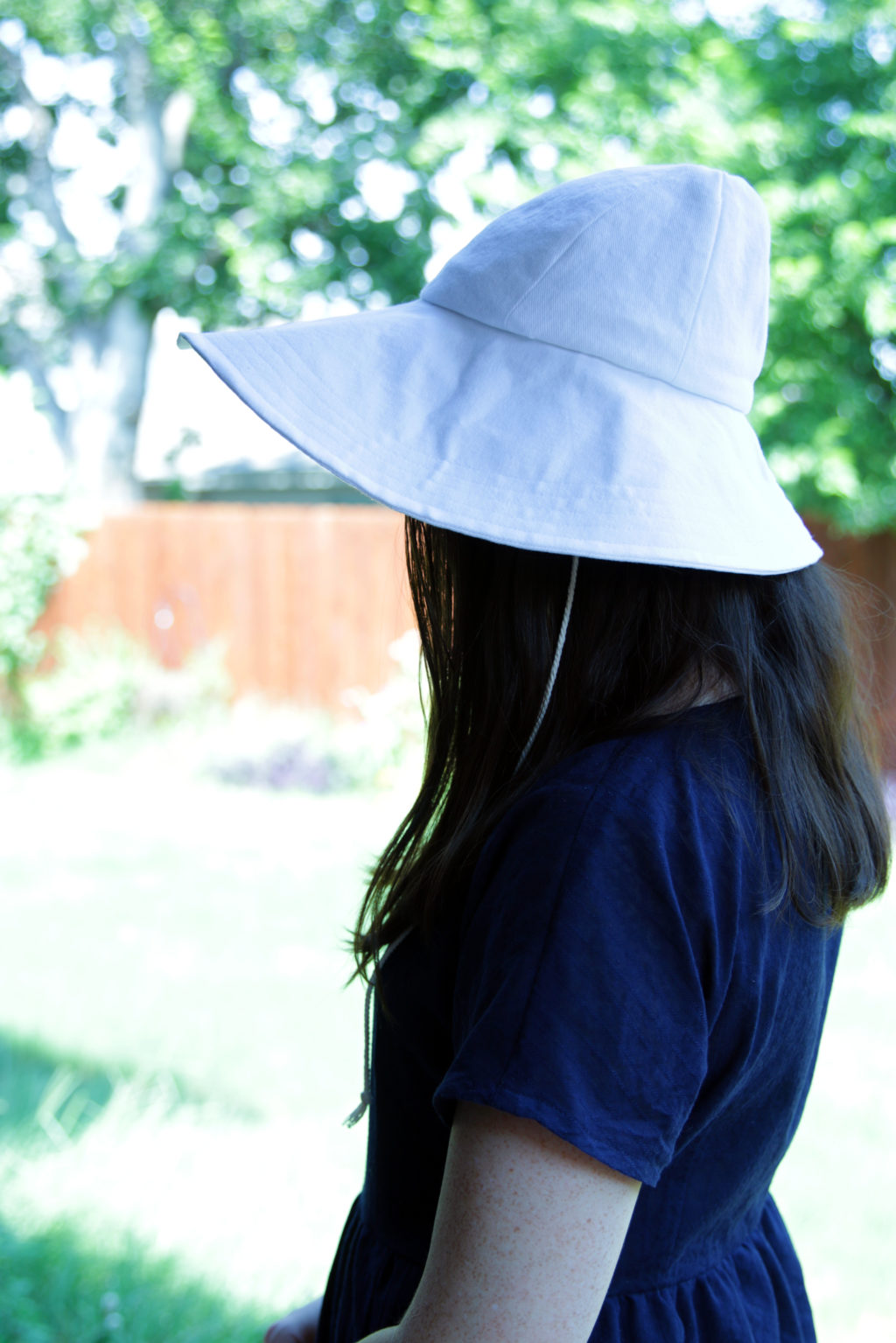 I think I made a size medium which might be a little small as the top of the crown sits above my head (and it's supposed to be a snug fit).
The shape of the hat is well designed with the smaller back brim and the angled crown.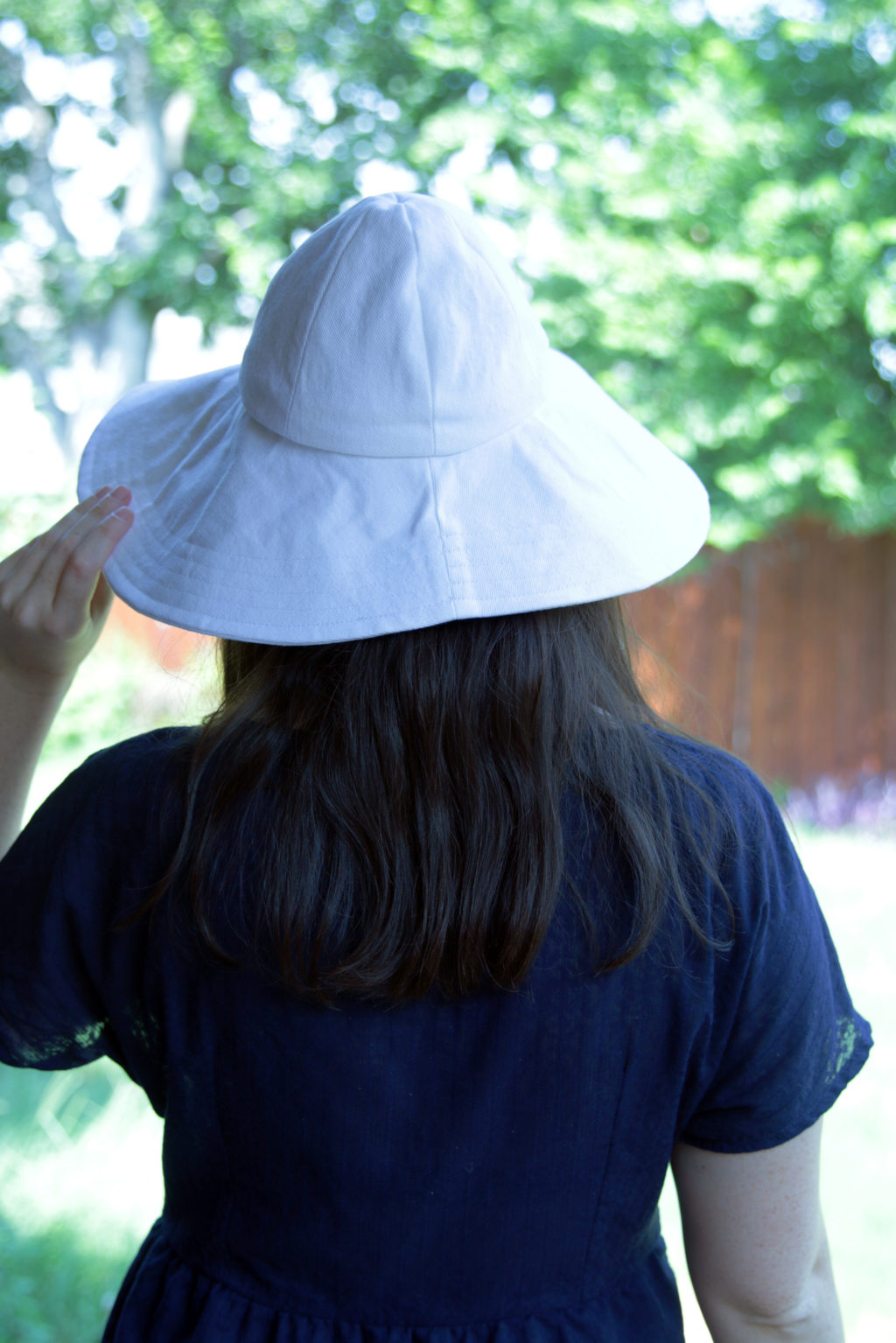 The only major problem I had wasn't an issue with the pattern – the glue on the buckram didn't want to adhere in a few places. And it makes the fabric "bubble" a bit when the brim curves. I probably just need to give the brim a good, long, pressing to get it to stick.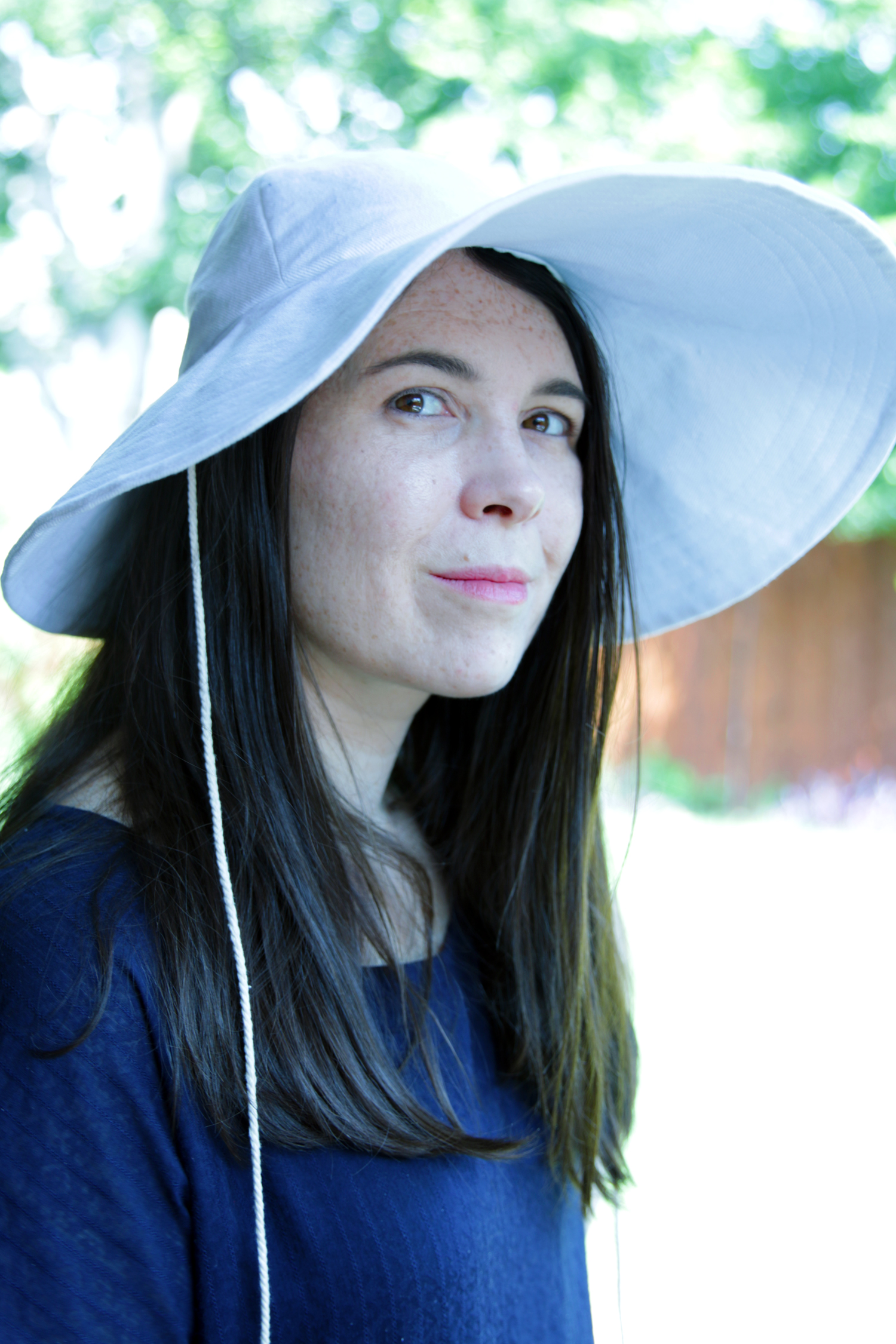 I've never made a modern hat before but I have made a handful of historical bonnets that uses buckram. Those all had wire stitched to the edge of the brims to hold the brim's shape and keep it from flopping around.
This hat is unwired but the five rows of topstitching act as a means to keep the brim from collapsing entirely. You still get that floppy sun-hat vibe but the brim won't just fall in your face. The pattern says the topstitching is optional but I'd highly recommend you sew it.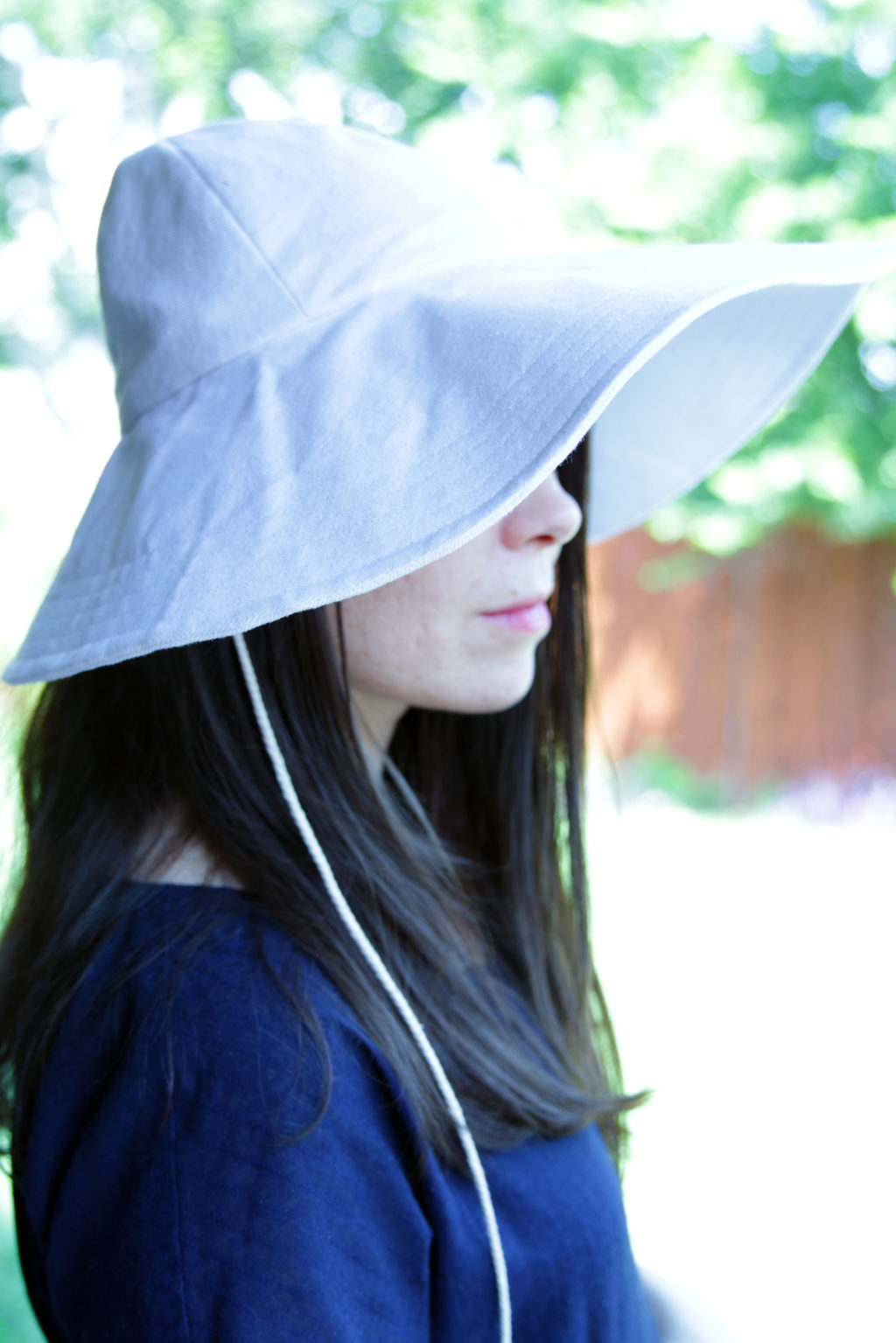 I added the optional ties from macrame cord (because I had it in my stash) but the ties can be easily removed. I may replace them later with something more substantial and I'd like to get one of those cord stopper-thingies. Fort Worth is surprisingly windy and I need those ties to keep the hat from flying away!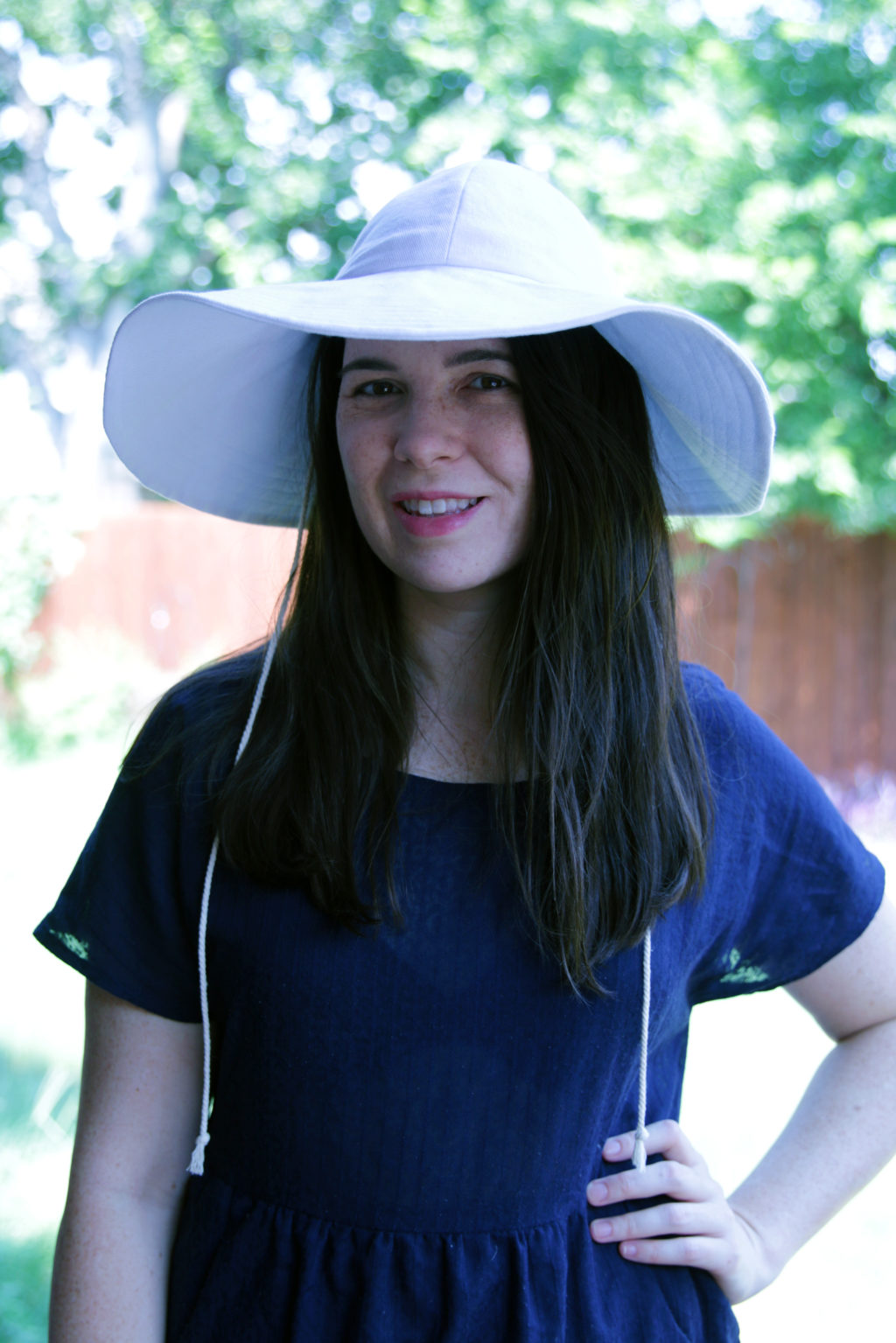 This is a really useful piece in my wardrobe and if you're looking for a quick and easy sun hat pattern I'd highly recommend this one.