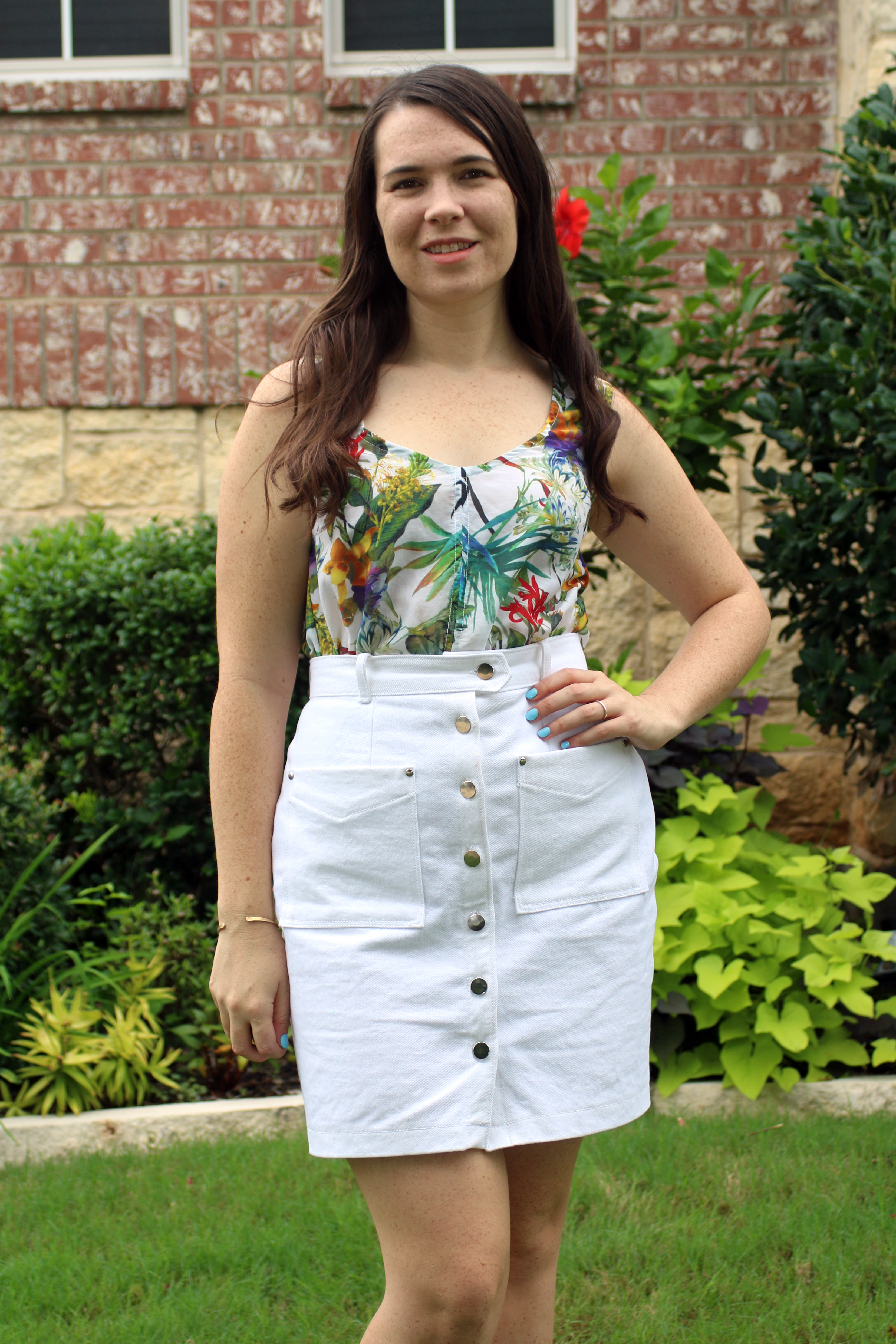 Seamwork Leonora Skirt

This skirt is one of my favorite makes so far for my #SummerSewing wardrobe.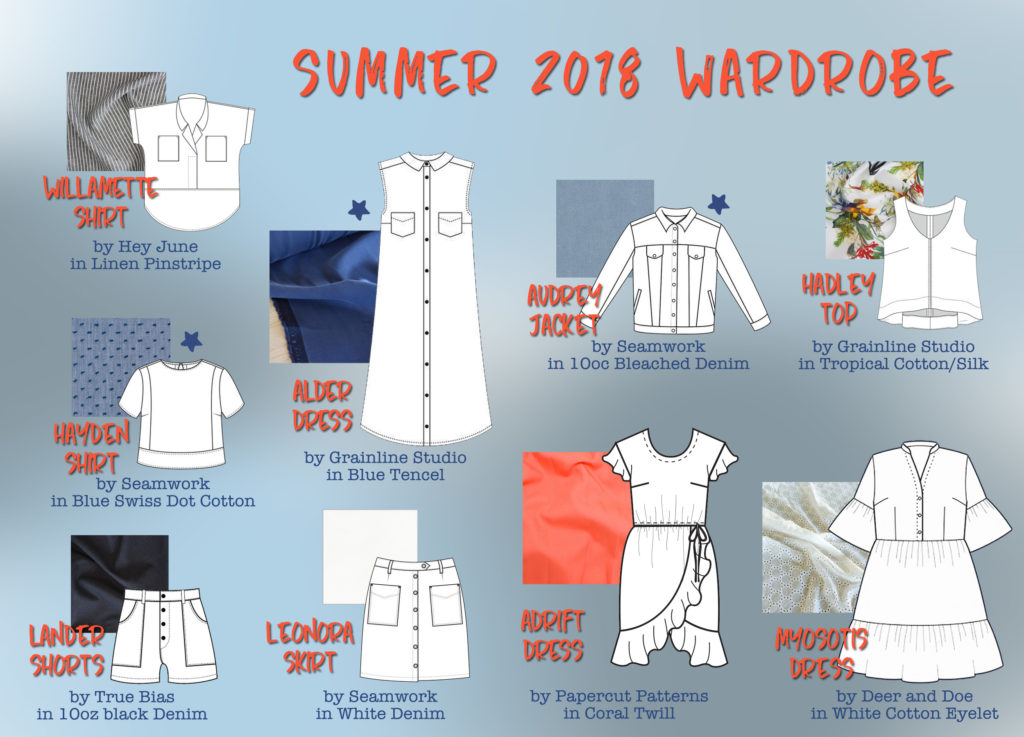 I wanted a simple straight skirt so I went with the Seamwork Leonora pattern.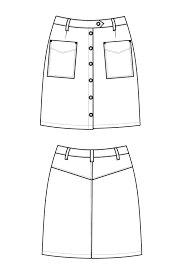 I bought this 100% cotton bull denim from Joann Fabrics. For a skirt like this, I didn't want a stretch denim.
I bought the buttons and round rivets from WAWAK.
The pattern was pretty good and easy to follow. I'm pretty pear shaped so I had to grade up two sizes in the hips.
I also needed a severe swayback adjustment. Normally I would scoop out the back waistline to make that adjustment. This time I trimmed the bottom edge of the yoke along the yoke seam. I ended up cutting out about 1″ in length at the center back along that seam!
In the end the I think the fit looks pretty good, although I could probably steam the side seams a bit more.
The only mistake I made was somehow cutting the belt loops too short. They probably need an extra half inch in length. Along the bottom side, the loops shouldn't be attached so close to the waistband. There ought to be a little extra space between where the loops attach and the waistband seam to help accommodate a wide belt. I doubt I'll wear a belt with this skirt but the short loops did create a problem with the rivets. The pattern is designed to use rivets to attach the bottom of each belt loop to the skirt but because my loops were too short, I had to attach them with stitching. This resulted in too much bulk for the rivets to stick through.
Despite that minor snafu, this skirt is a definite winner. I'm glad I took the extra time and money to add the rivets on the pockets and sides.
And even though the fabric is white, it hasn't gotten very dirty, even while cooking! It's been quite a useful bottom layer in my wardrobe so far. 5 out of 5!