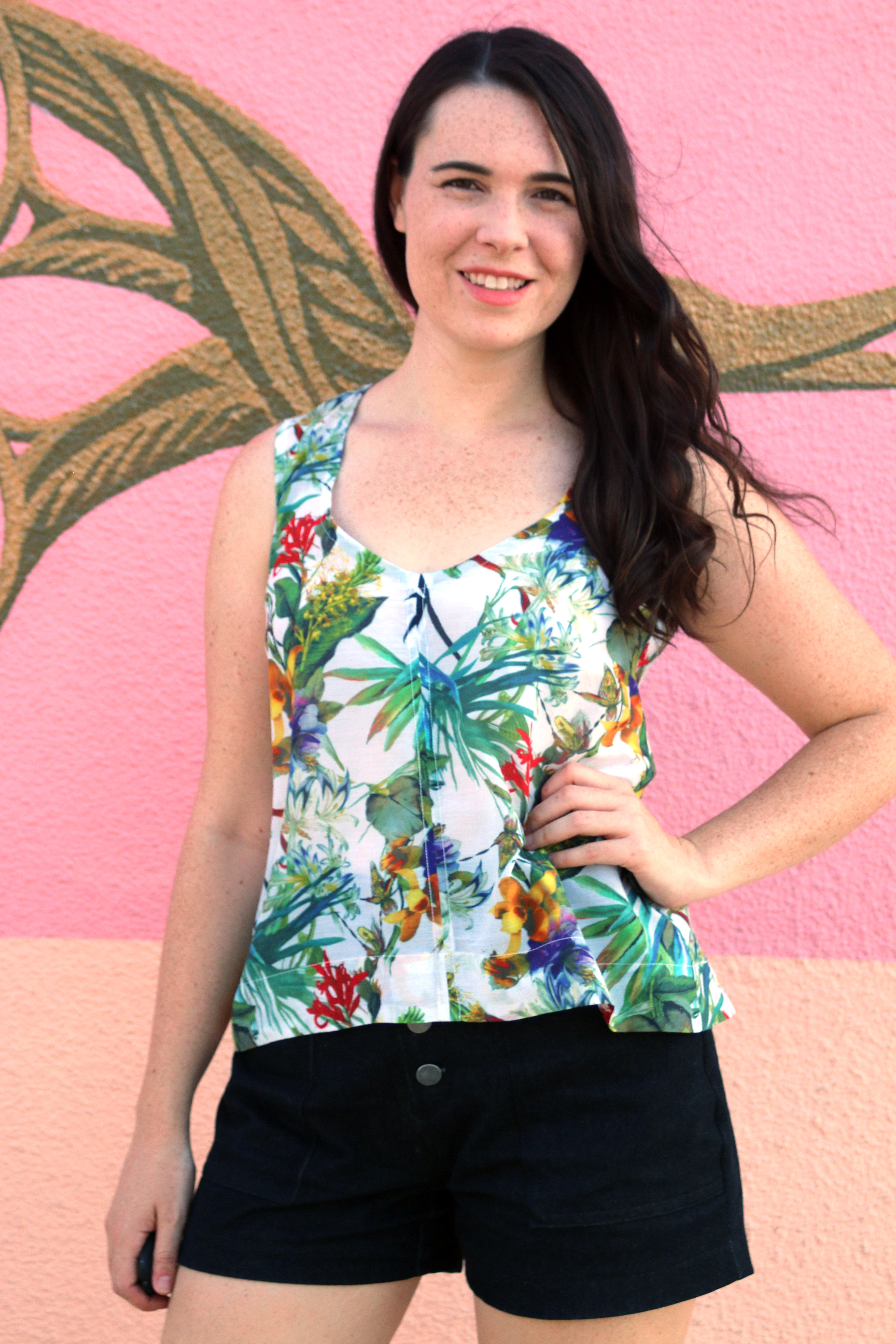 Tropical Print Grainline Hadley Top
Here's finished garment #2 from my ongoing Summer 2018 Wardrobe Series.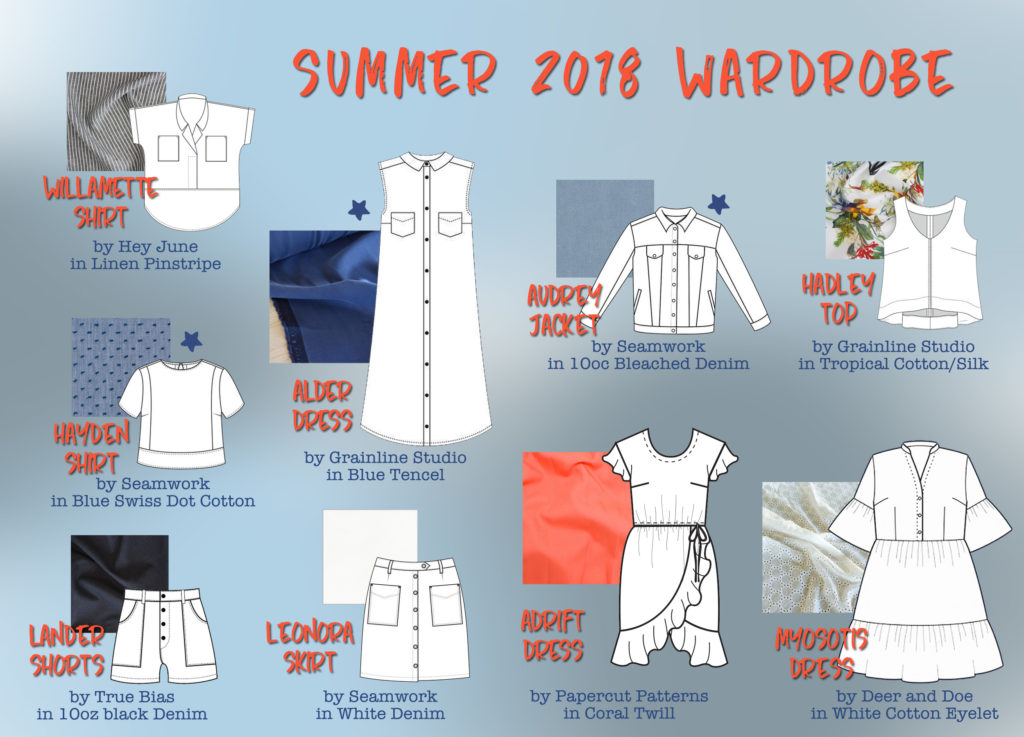 This is Grainline Studio's new Hadley Top pattern. I made the sleeveless View B with the v-neck.
This beautiful tropical print is a silk/cotton blend from Blackbird Fabrics (sadly no longer available). It's softer than a cotton lawn but less slippery than a charmeuse.
As soon as this fabric arrived, I knew I wouldn't be able to do the neck and armhole facings as included in the pattern. This fabric is simply too sheer and any interfaced facings would obviously show through the top layer.

Instead, I opted for bias tape facings sewn from the same fabric. It works as an alternative however, I sewed smaller seam allowances along the neck and armholes – only 1/4″. Had I sewn the facings, the seam allowances would have been 1/2″. What a difference a quarter of an inch makes! The armholes with the bias facings are a tad snug. I notice it occasionally but it's not so much of a problem that I would bother fixing it. But I imagine had I used the appropriate seam allowance, the fit would be just right.

For the seaming of the shirt, I did French seams on the sides and what I can only describe as open-flat-felled seams on the center front and back. The seam allowances are pressed open, then folded under and topstitched along either side of the seamline.

The shirt came together fairly easily otherwise, as Grainline always drafts a good pattern. I assumed that with such a strong a-line shape, I wouldn't need to grade out at the hips like I normally do (I'm very pear shaped), but looking at the back view, I might need to do a sway back adjustment next time. Maybe I'm just being nit-picky.

In any case, this is another winning pattern for me from Grainline. I hope to make more in the future, including a sleeved version for winter time. If winter ever arrives… Winter who?? Never heard of her…