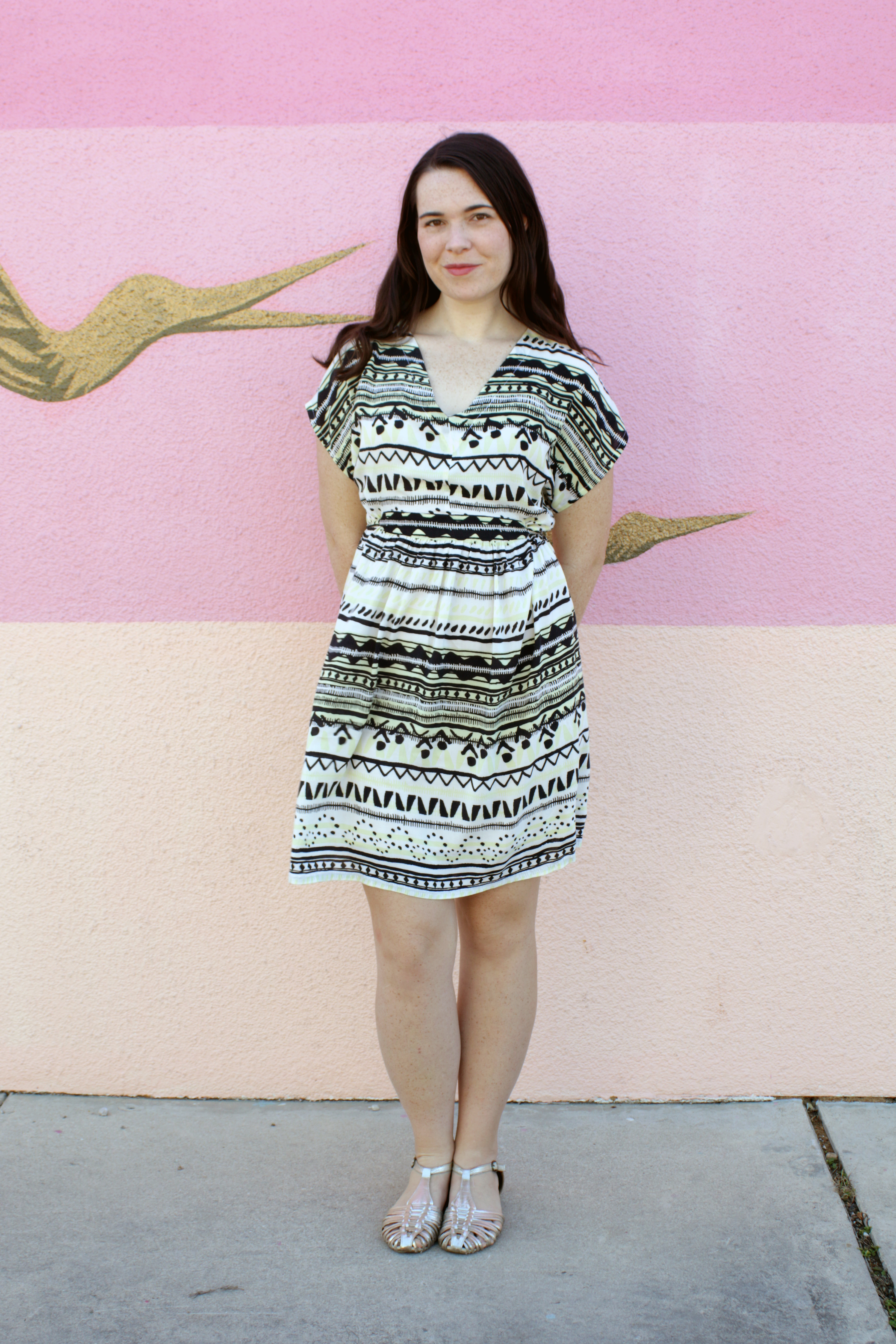 Closet Case Charlie Caftan
This is my long awaited Closet Case Charlie Caftan. I say long awaited because I bought this rayon at The Cloth Pocket last year and cut out the pieces last summer but didn't finish the dress until December. It's little late for summer wear but I can pair it with tights, a scarf, and my Lupin jacket and it works for winter, too.
This lightweight rayon is pretty sheer. I'm wearing a full-length beige slip underneath which is how I'll have to wear it if I want to consider this a dress and not just a "swimsuit cover-up."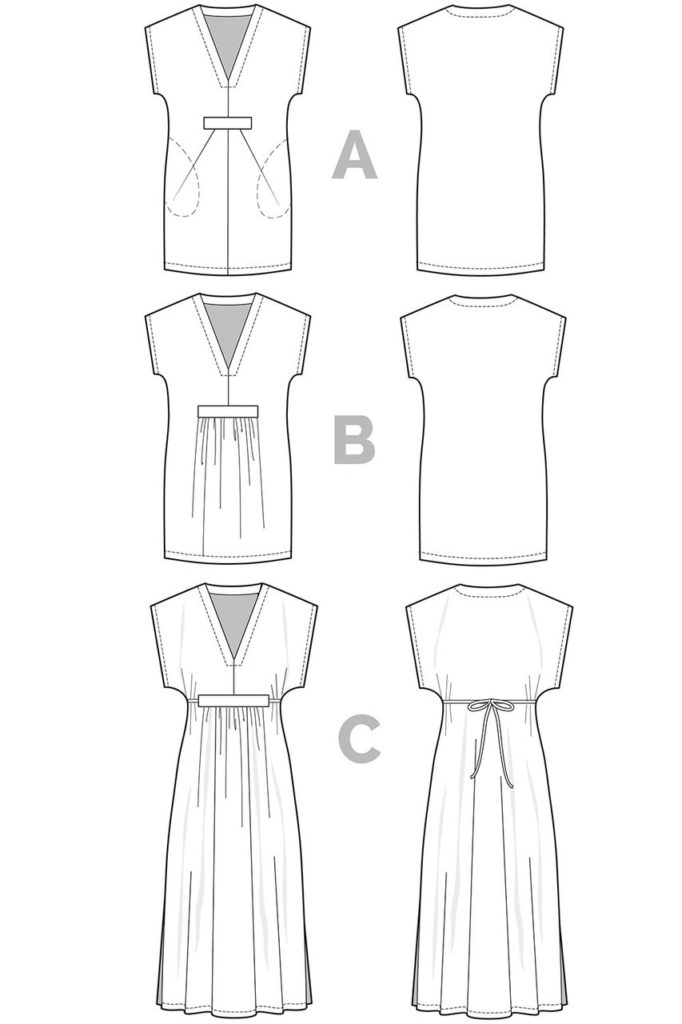 I made Views B and added the waist ties. I didn't have enough fabric for the maxi length.
The most complicated portion of this pattern is certainly the front waist rectangle piece. You have to attach it in a manner similar to installing a welt pocket. You know, lots of careful clipping into corners and paying close attention to your seam allowances.
You must first gather the skirt portion of the dress to fit the bodice area and sew the center front seam, then insert the front facing rectangle and ties. Then you can install the interior rectangle as a facing.
The pattern gives you the option to stitch it by machine but because I was already struggling with the rayon and I decided I could control the fabric better sewing it by hand.
The rest of the dress came together easily. I French-seamed the whole dress as my serger was out of commission and I wanted a nice finish with the rayon.
The abstract design of this stripe made it difficult to match at the center front. I've resigned myself to the fact that it just isn't going to match, and that's ok. I can still wear the dress and enjoy it even if it's not perfect.
I've worn this dress a few times since I finished it and at some point, my cat, Peanut, ATE part of one of the waist ties! She has a history of chewing on and trying to eat skinny long things like wires, elastic, those paper handles on shopping bags. This is the second time she's eaten dress ties. I don't know how she got access to the dress but obviously, I need to be more careful. She's fine, doesn't seem bothered by it at all. Bad Peanut. Good Caftan.