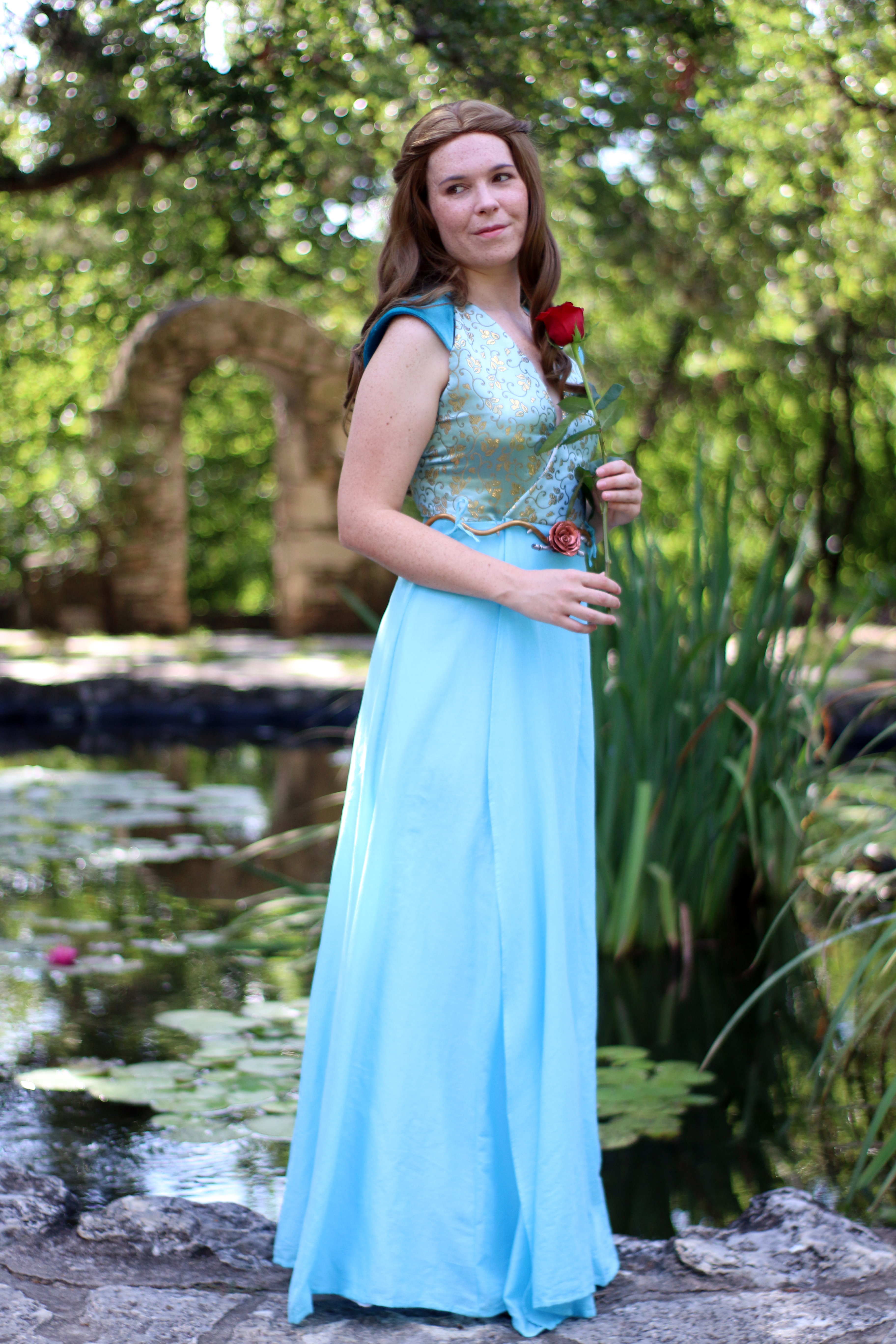 Game of Thrones: Margaery Tyrell Cosplay
This whole costume turned out much better than I anticipated so be ready for an abundance of photos in this post. If you want to see more pics, check out my Flickr album.
I also promise to keep this post as spoiler free as possible.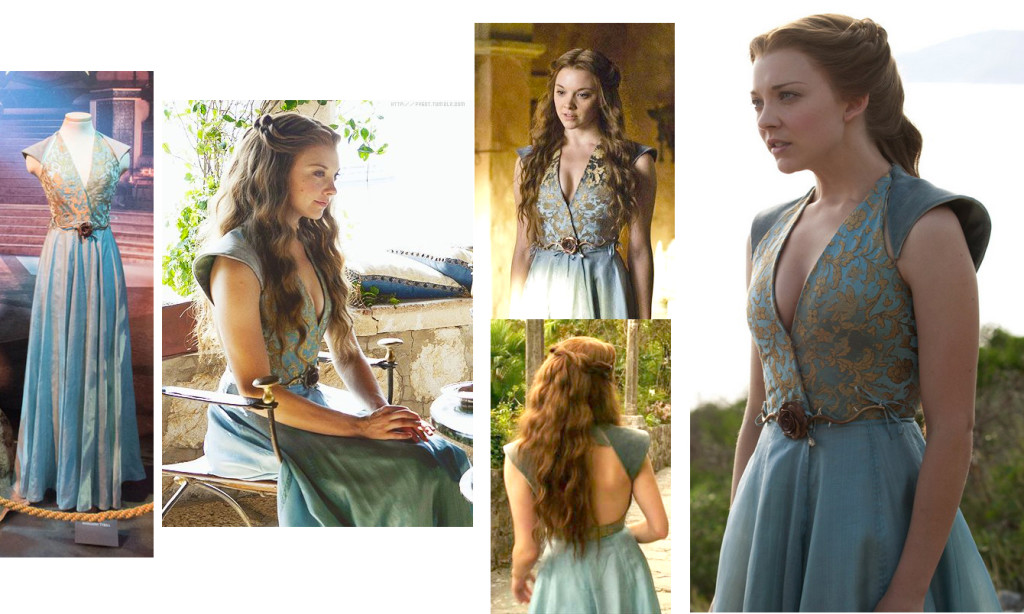 So, why Game of Thrones? Why Margaery? Well, the costumes on that show are fantastic. And GoT has no shortage of fabulous lady characters of all types but I like Margaery's character for several reasons. As a young queen she's clever and ambitious. Tenacious, self-serving but at times truly kind. She's loyal to her family but is always looking out for #1. She knows how to play the game and she does it with flair.
And she is played superbly by the lovely Natalie Dormer whom I first watched on The Tudors many years ago (her signature smirk is difficult to mimic, I tried my best).
But in the end, I thought I could figure out how to design one of her iconic costumes without needing to use a pattern.
Let's talk about the dress. After assessing pictures of the real costume, I used the highly accurate method of "Let's See if This Works" to design my version. I did a combo of flat pattern manipulation, draping, and excessive pinning until I got a bodice shape that worked.
From the production stills, it looks like a wrap front gown with skirt gores. So I designed a cross-over front with hooks and eyes for closure.
As for the skirt, I measured my waist, divided it by six, added seam allowances and cut 7 gores (one for overlapping in the front) that widened at the hem. I lined the skirt and the bodice with white muslin.
The shoulder bits wrap over from front and attach at the back sides. There's actually a trapezoidal shaped piece under the neck connecting the two shoulder pieces in the real version but for mine, I decided to simply make the shoulder parts wider to meet in the middle.
The main bodice fabric is some poly brocade from Joann, a lucky find as I struggled for months to find a suitable design with the correct colors. The only problem – it frays and snags easily.
The shoulders are a stretch velvet, also from Joann, stiffened with some deco-bond-like Pellon interfacing for handbags, and are attached by hand tack stitches in a few spots along the bodice.
The skirt used voile from Fabric Wholesale Direct. It was cheap, wide, and the perfect color.
I lined the skirt and the bodice with white muslin.
What to do with my hair kept me from taking photos for so long. I hate wigs, usually, but I had to admit, my natural hair wasn't going to cut it. So I bought Arda Wigs' Grace Classic in Light Brown. I still don't enjoy having an itchy, sweaty scalp but for less than $40 it was the perfect hair for this costume and I'm glad used it.
Finally, the belt. Margaery hails from Highgarden so flowers play a major part in her costume motif. Her house motto is "Growing Strong." I purchased my resin rose belt from this Etsy seller (highly recommended, but it looks like she's no longer making it. You could always send her a message and ask). The belt is attached with skinny ties on either side sewn into the waist seam.
I'll try wearing this cosplay to the local Comic Con in the fall. I had better wear it while I can, the final season of the show comes out next year!