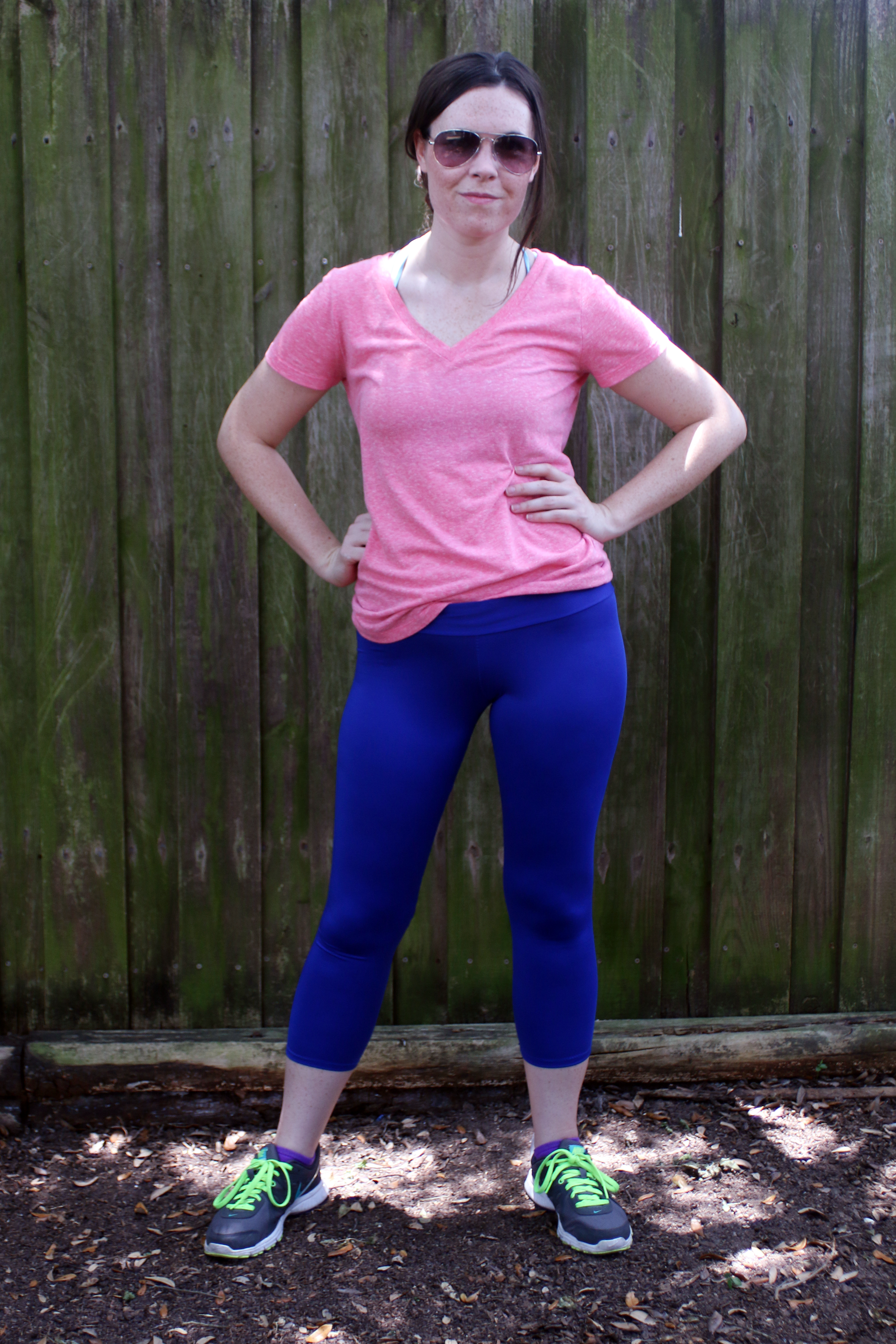 Patterns for Pirates – Peg Leg Leggings
EVEN. MORE. ACTIVEWEAR. SEWING.
Yep, I'm on a roll and perhaps even a little obsessed. Most of my sewing the past couple months has been geared toward some type of sports, exercise or outdoorsy-ness. Sorry, not sorry.
This is my first Patterns for Pirates make and it's pretty successful. These are the Peg Legs – a simple leggings pattern with no side seams (yay!) and no waistband elastic (double yay!).
The fabric is again from Rockywoods.com (gotta maximize that shipping!). It's a fancy UnderArmor HeatGear poly/elastane knit with SPF 50+ and wicking ability and all that cool stuff.
I made a size medium, capri length but this fabric is so stretchy the legs could easily stretch to my ankles.
My only struggle with this pattern wasn't with the design itself but the assembly. P4P uses "no trim" printing pages. You just line up the edges. At first I thought this was cool, no cutting! But my printer doesn't print less than ~3/4″ from the edge in any direction. That means lots of edges got cut off including most of the page numbers.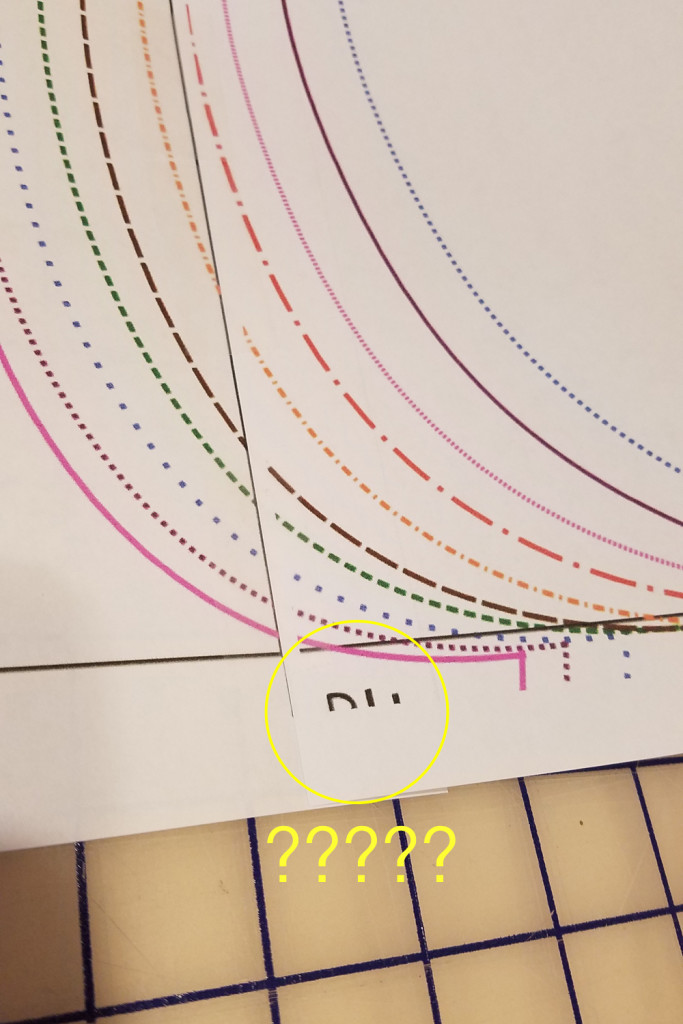 For example – is this a B or a D? I'm pretty sure it's a 4?? Who knows!? In the top corners, printed numbers 1, 4 and 7 get so truncated that I can't tell them apart. A page number printed in the center of the page (like a watermark) would have helped. There wasn't even a full page layout image included in the instructions to which I could compare my printed sheets!! Ugh, that annoyed me.
Luckily there weren't many sheets as this pattern is only one piece (you cut the legs shorter for the four length options and the waistband is just a rectangle you cut out separately) and the pattern tells you not to print a couple pages if you're below a certain size.
If I were to make these again I would even out the rise between the front and the back. The back waist is a little high for me and the front waist is a little low.
Since these leggings have no pockets for keys they'll probably be relegated to yoga/exercise rather than running.
These were a fun pair to whip together in an afternoon – few pieces and even fewer seams! But they're a little plain. Next time I want to try the Sewaholic Pacific Leggings as they have more decorative seaming and a back zip pocket at the waistband, better for running.