Simplicity 1587
This is my best attempt at a 1940s look. My hair didn't want to cooperate and curl properly, and the closest thing I have to a hat is this fascinator-headband-thing, but over all it ain't bad.
I haven't historically been interested in 40s fashion but I think this dress my be changing my mind…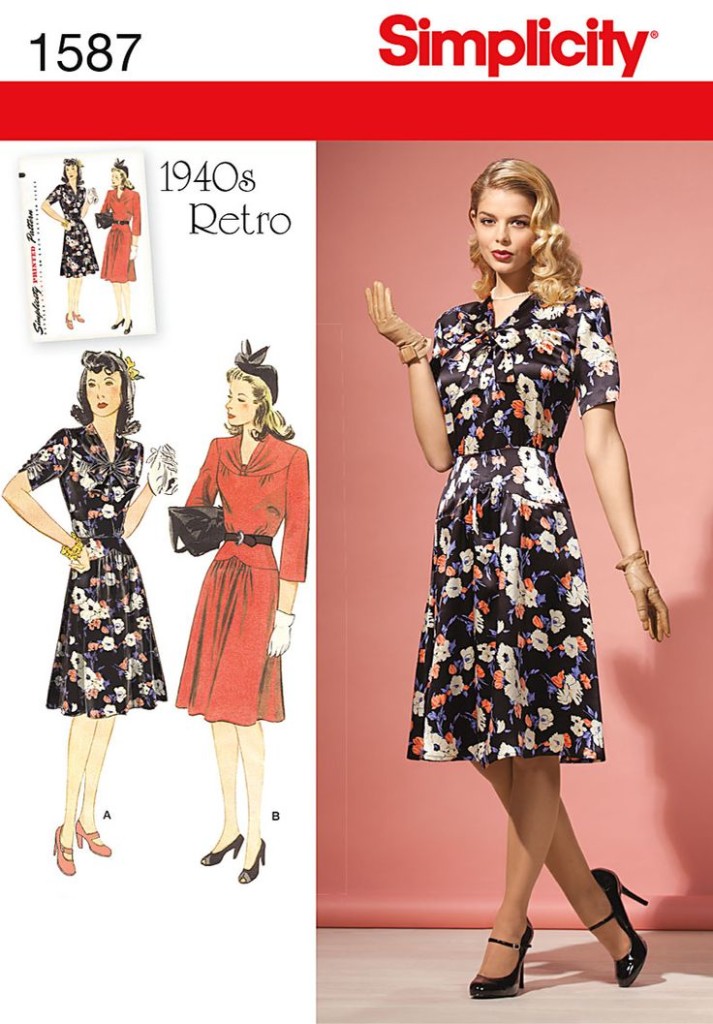 The Pattern: One of Simplicity's 1940s retro patterns which I've had in my stash for a long time.
The Fabric: A black on beige polka dot rayon challis from Joann Fabrics. Rayon always makes me think of the 40s.
The Changes: Not much at all, just adjusting the size in the hips.
The Results: I do like the dress but I have a few complaints. It's too big in the bodice (especially in the back) but at the same time there's not much ease in the sleeve.
And since the sleeve cap is so tall and narrow, whenever I move my arms the fabric pulls across my upper chest (I think the model on the envelope is experiencing the same problem).
Also, the gathers seem rather minimal. There's hardly any on the bust seam line at all. It almost looks like I just sewed that seam sloppily instead of having intentional gathers. Why did I even bother sewing all those stitches??
But mainly I don't love how all the neat seam lines get lost in the polka dots. I think that would happen with almost any print, though.
I enjoyed the ruching on the sleeves and the fit of the waist yoke and the swishy skirt but I doubt I'd make this pattern again. I have a few other 40s patterns, though, that I would like to try out if I find the right fabric for them.