Sewing Indie Month Tutorial over at Paprika Patterns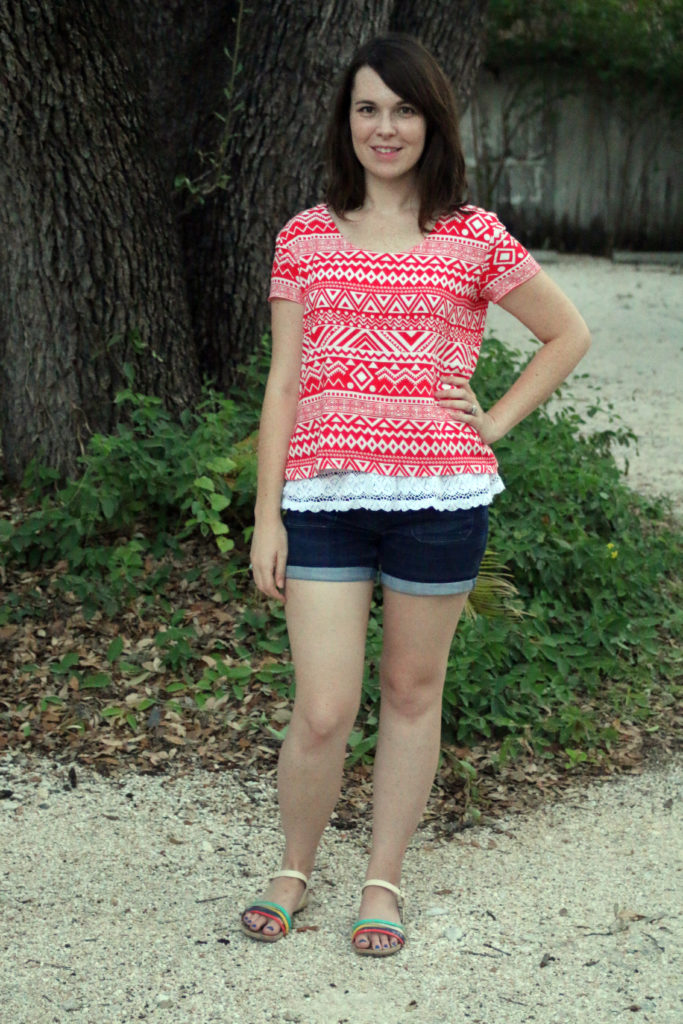 Wow, Sewing Indie Month is officially over. Yesterday was the last day of blog touring and tutorials but you still have a few more days to enter some of the fun contests and possibly win one of many great prize packs.
My Onyx Shirt Hack Tutorial is up on Paprika Patterns for you to check out. It's a double layered version of the shirt with a lace ruffle added at the hem.
On that post I mostly talked about the tutorial instructions so I thought I'd do a short post here on the details of the shirt itself.
The Fabric: I was surprised to find this 100% rayon challis print at Joann Fabrics of all places. This was stuck up with the "silky" fabrics which is just a nice way of saying "shiny polyester." Luckily I checked the bolt end and was pleasantly surprised. Rayon was perfect for this project 'cause it's so drapey and relaxed.
The lining fabric is a white rayon challis leftover from an old project.
The crochet lace at the lining's hem also came from Joann. I don't often include trim in my sewing so I'm glad I found a reason to use it.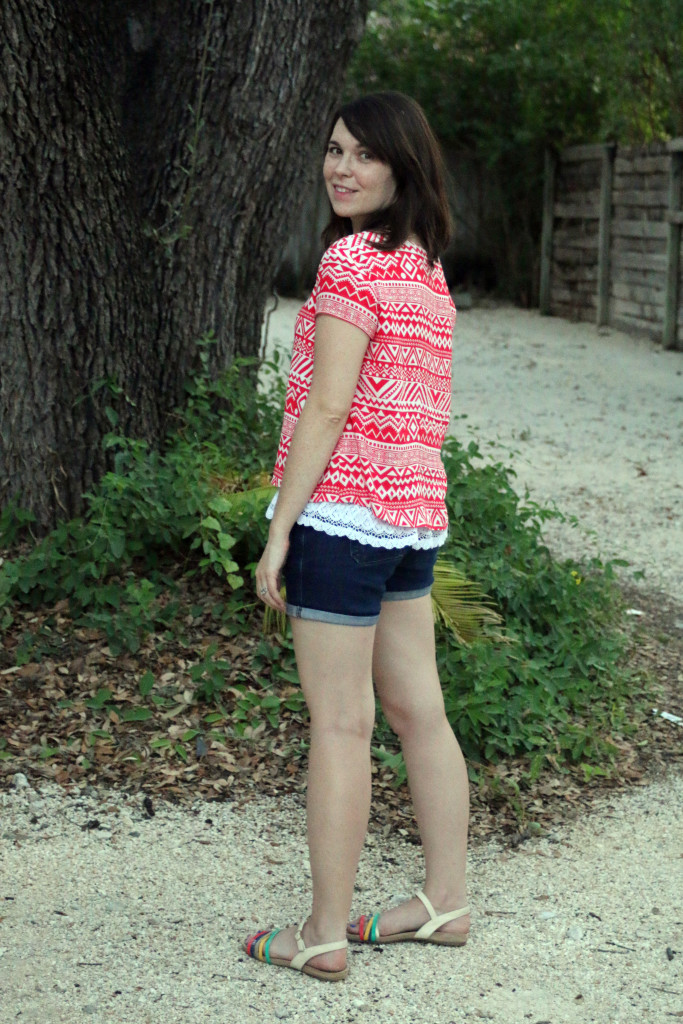 The Changes: Besides all the details for the tutorial…
For the hem of the outer layer I did a blind hem by hand. I didn't want a line of visible stitching distracting from the lace.
The pattern itself includes sleeve cuffs and cute little epaulets but I decided to leave those off to keep the focus on the lace.
I tried something new on the sleeve hems, though – a hand rolled hem. It's a technique I started using on my historical costumes. It makes a truly tiny hem with the added bonus of having almost no visible stitching. It's usually reserved for very lightweight fabrics like chiffon. This tutorial is a good example of the method I used.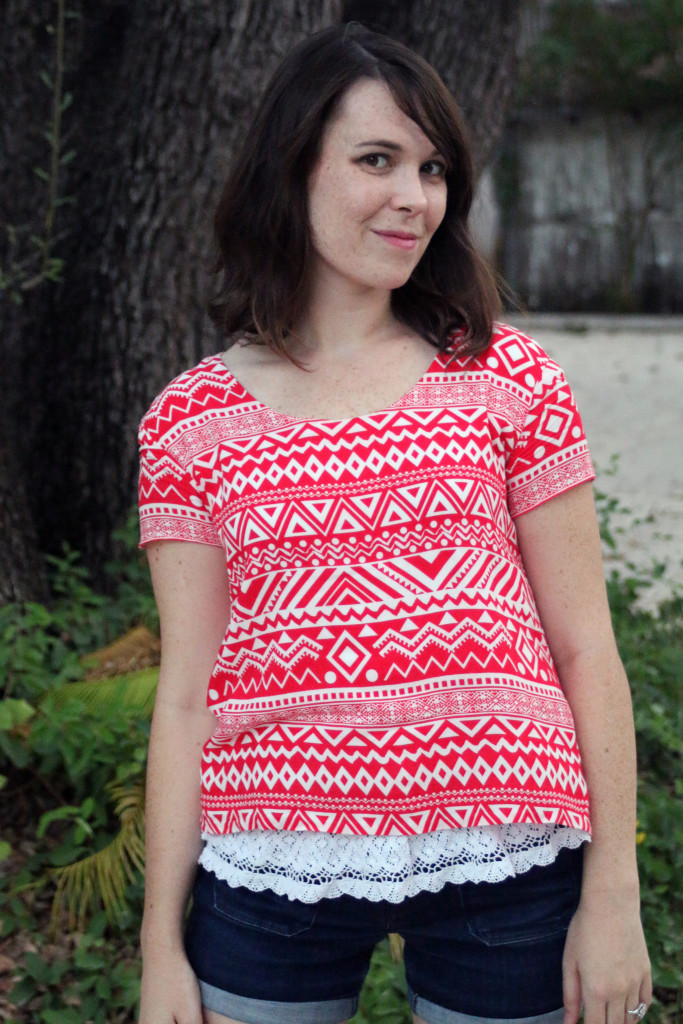 Since the shirt had a lining I didn't need to use bias tape on the neckline but I appreciated the series of tips included in the pattern instructions on making nice, flat, bias facings.
I did a couple other changes to the assembly but the instructions were very clear and the illustrations helpful.
The Results: This is a great shirt! It's already in heavy wardrobe rotation. The only thing I wish I had done differently  would be to center the stripe pattern, something I didn't notice when cutting out the fabric. I did a good job of matching stripes at the side seams but I wish I would have lined up the triangles and shapes within those stripes evenly. Oh well, I doubt anyone else will notice.
Go read the full tutorial over at PaprikaPatterns.com!