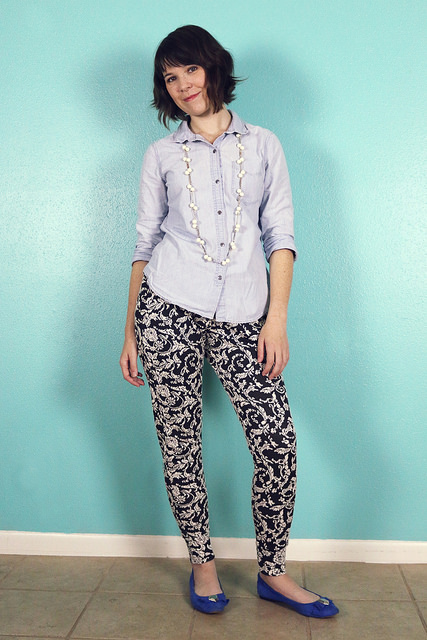 True Bais Hudson Pants #2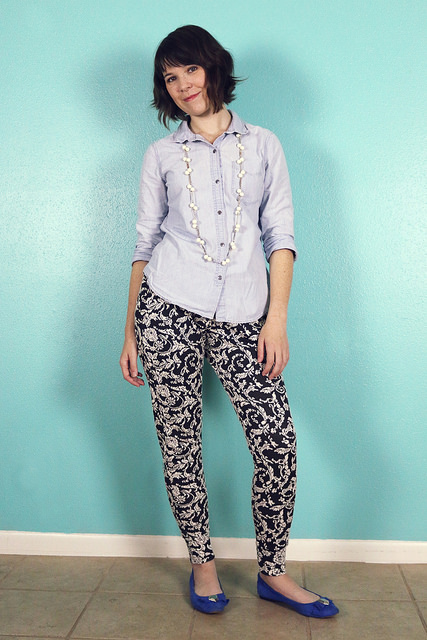 Hey all of you lovelies! Thanks so much for all the comments on my dress. I was on vacation last week so I wasn't able to keep up with comments as much without phone service.
Speaking of vacation I wore my first pair of Hudsons nearly the entire trip. Comfy *and* warm!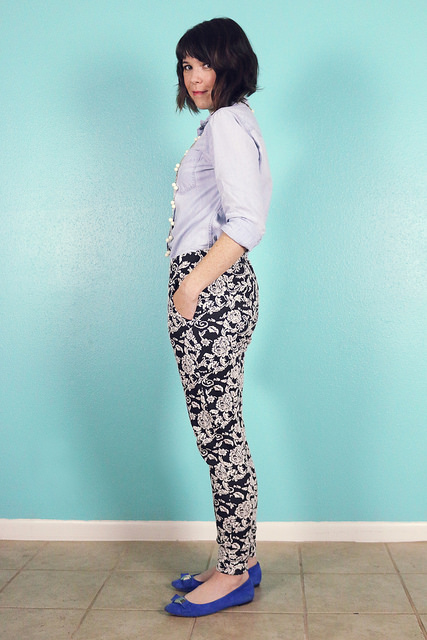 I made this second pair the day before I left but only wore them a couple times (no cool nature pics with these pants, sorry).
The Goal: I needed more pants for my trip! And since I liked my first pair so much I decided to make a more "fancy" pair.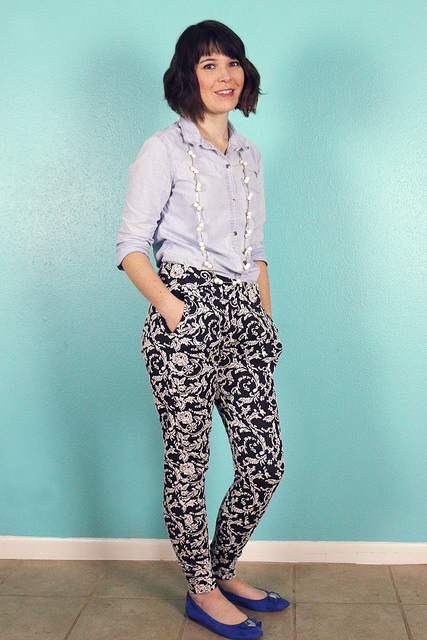 The Pattern: True Bias' Hudson Pant. I cut one size smaller than last time. The fabric I used was about as stretchy as my original version but I wanted a slimmer fit.
The Fabric: This is a weird waffle-like textured knit from Joann Fabrics. It's strange because it has a thin, mesh layer on the inside where the waffle indention points are attached. I think the outer layer is cotton and that mesh is poly. I haven't seen anything like it before but I liked the damask look to the fabric.
The Changes: I shaved off a little from the inner back thigh pieces. These are more like thick leggings than the "lounge" pants my first version was.
Also, no drawstring and no top stitching on the waist band. I was in a hurry to finish and didn't bother.
The Results: Honestly, I don't often wear printed pants. Justin's first response was "whoa" but he said he liked them. The lady at the hotel desk said she liked them, too, so I think they're a win. I really like the fit. I think it makes the fancy style of them look even more sleek. As sleek as you can for knit pants.