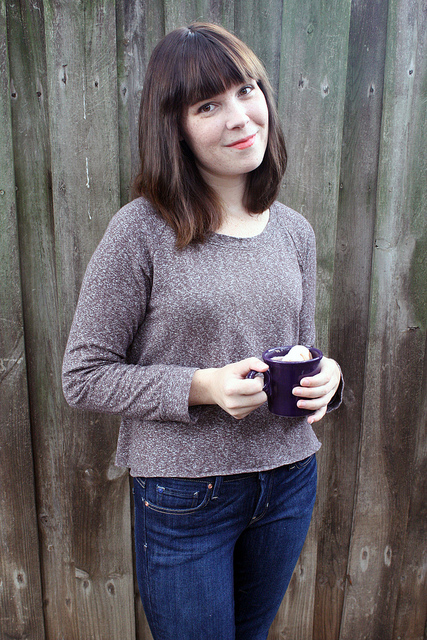 Hot Cocoa Sweater Free Pattern!!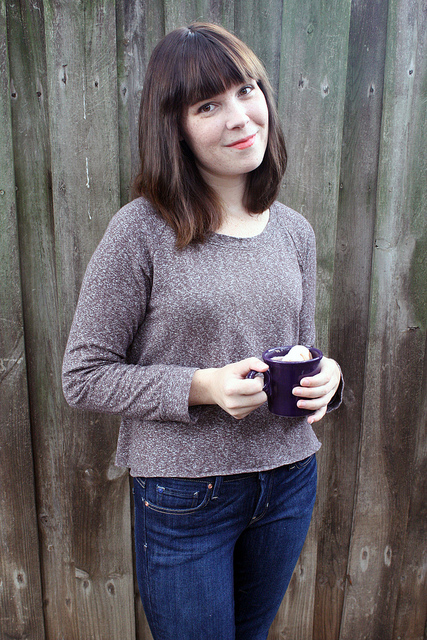 Hey all, guess what! You get a free pattern! I feel like I should act like Oprah on her car giveaway show only rather than shouting, "You get a car!" I should be saying, "You get a pattern! And you get a pattern!" with lots of pointing.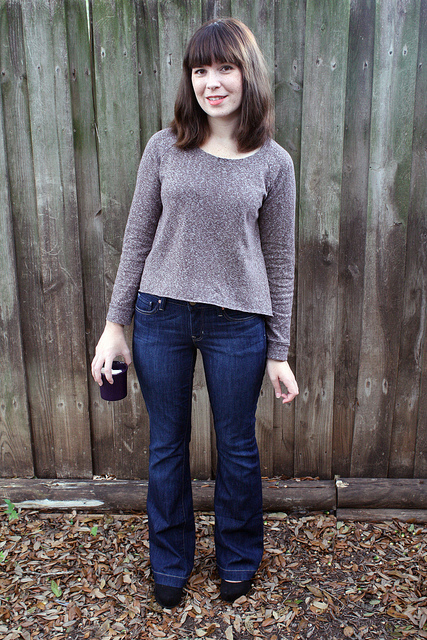 Ok, but don't get too excited. This pattern is only in one size (cue audible collective disappointment), but hey, multi-sizing takes time! Plus, at-home pattern grading isn't too hard so you'll be fine. 😉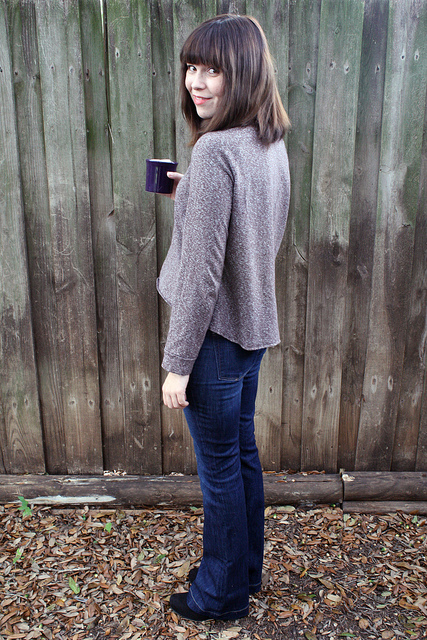 This is my Hot Cocoa Sweater (or jumper for those across the pond). I made it with a heather-brown, cotton/hemp blend, sweater knit from Fabricker that reminds me of melting marshmallows in hot chocolate (how fitting for a cool fall day!). It's a pretty stable fabric which is nice for this design and it's really cozy.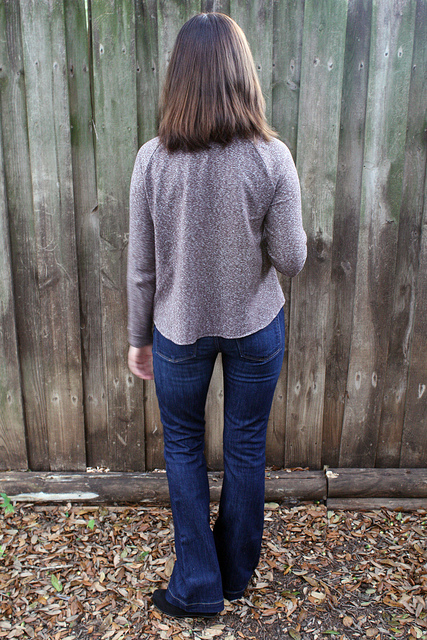 It's got long, raglan sleeves with cuffs ('cause I like cuffs on long sleeve tops); a round neckline (my fave, but you already know that) with a topstitched collar; a loose fit (at least on me, anyway); and a slightly hi-low curved hem.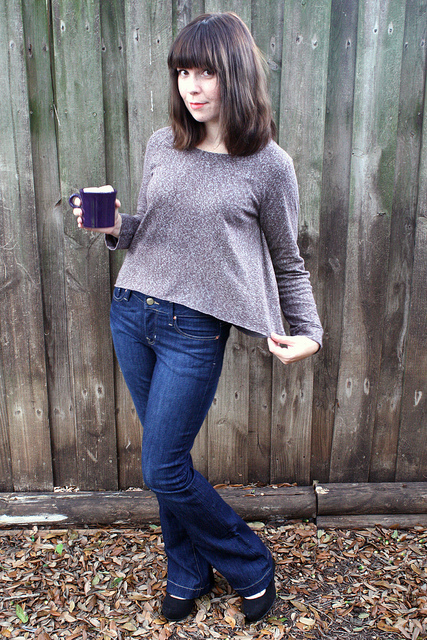 The front length is shorter than the back. The front hits me right at the top of my low-rise pants which makes it nice if you like to show off belts, but it's longer in back for coverage. If you are long-waisted or you want a longer shirt you can easily slash and spread the pattern.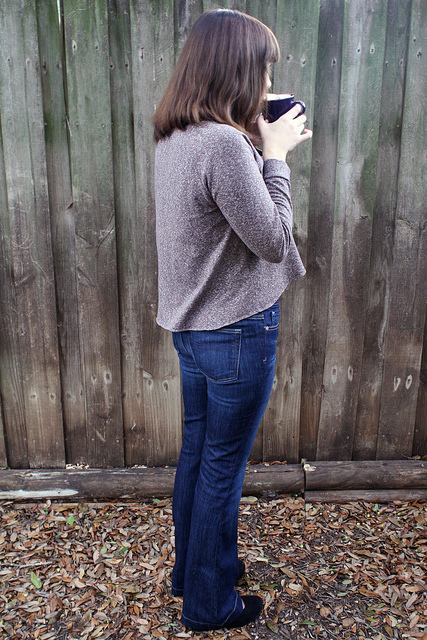 So, what's the one size? My size – bust measurement 33-34″. The finished garment bust measurement is 37″ and the hip is open.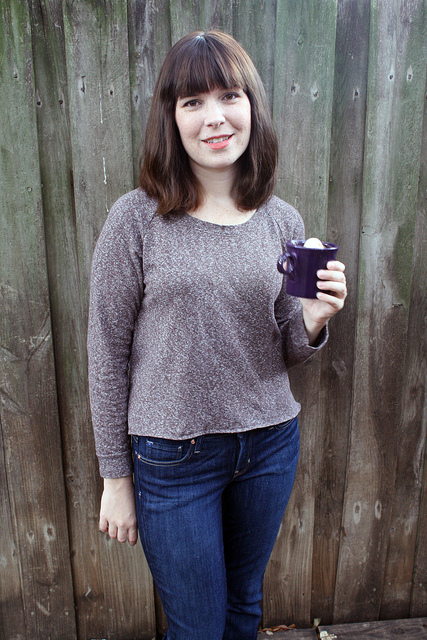 This PDF pattern includes 1/4″ seam allowances, has 5 pattern pieces, and is 20 printed pages.
Unlike my paid patterns this one does not include illustrated instructions, just text instructions, but it does include supplies, yardage, printing and cutting layout.
The pattern is for knits but it is a fairly loose cut so you could get away with making it in a woven but I haven't done so.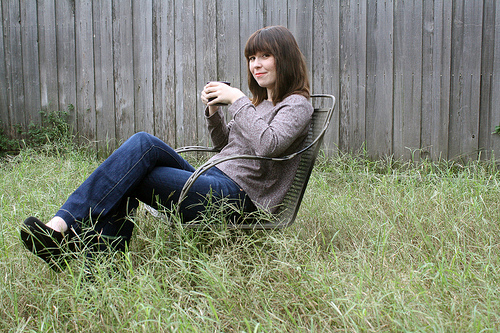 (Justin felt the need to show how ridiculously overgrown our

wheat field

backyard is. So here it is. I am appeasing him.)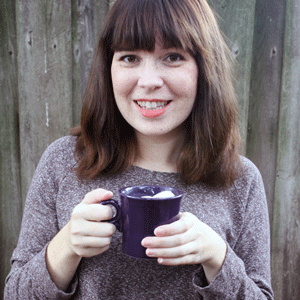 Also, as always, I love feedback so let me know your thoughts!