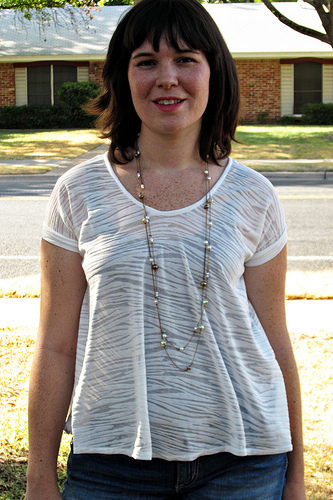 Loose Fit Knit Top with Cuffed Sleeves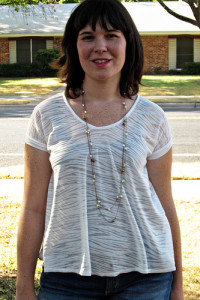 Here's another altered version of the top I made earlier this week, this time in a white, burnout jersey. The fabric is semi-sheer so I have to wear a cami underneath but I really like the fun striped design. Unlike the other shirt, this shirt doesn't have set in sleeves and instead has little cuffs on the sleeves.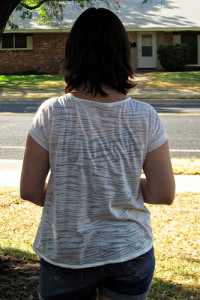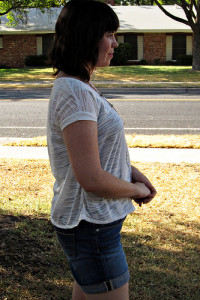 ***I used to offer a pattern for this top but I've replaced it with the Summer Concert Tee.