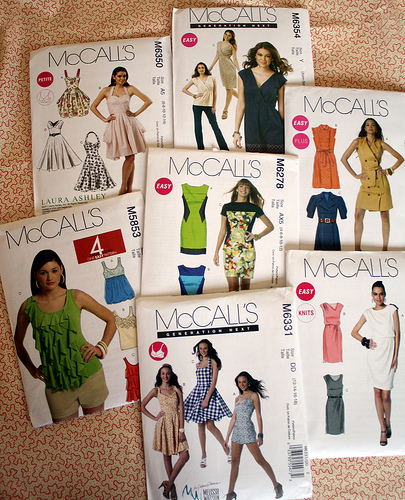 Four beautiful words….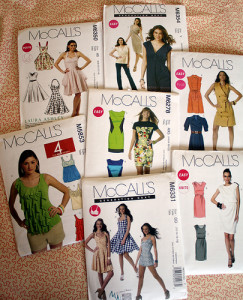 99 cent pattern sale!
Unless I immediately want to make a certain pattern, I will make a note of the number and wait until the store has a 99 cent sale and then I stock up. 🙂
Most of these are more recent McCall's released from spring and summer.
I'm thinking of using some fabric from my stash to make a shirt using the 6354 pattern.