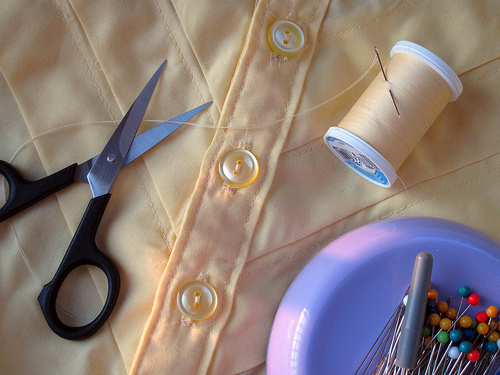 Buttons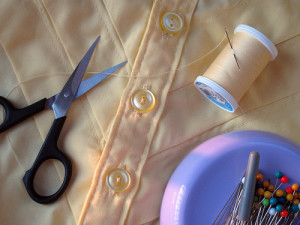 Justin and I packed up to spend Easter weekend with family. I brought my nearly finished dress so I could attach the buttons on the front of the dress during the 3 hour car ride. I even filled a little ziplock bag with tiny scissors, thread and a needle.
But I forgot the buttons.
So instead of wearing my new yellow dress for Easter and taking pictures, I didn't finish the dress until I came home today. I'll share my finished dress tomorrow (I hope) instead of today but I've learned a valuable lesson – make a packing list and check it twice. Hope your weekend was fun and productive!