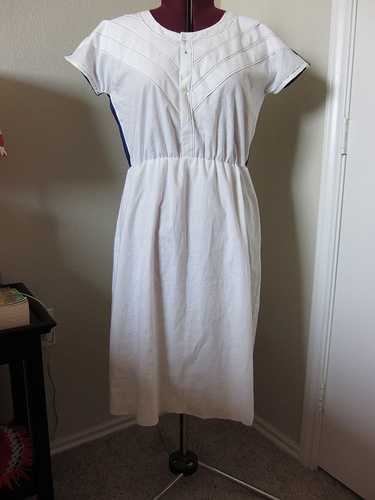 Muslin 3.0 is complete!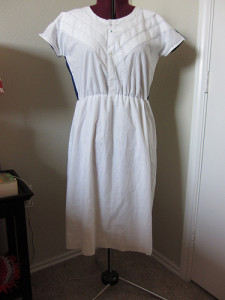 Well, complete enough. It isn't hemmed nor does it have buttons and button holes. It isn't sewn exactly perfectly either, especially the folds, where I got a little lazy after making the bodice three times – in fact I think I sewed one half of the front bodice on backwards but that isn't a big deal. Otherwise it is good to go!
I'm going to make some final tiny tweaks to the pattern pieces and make the final sample dress. After that I can start making pattern pieces and instructions. Woohoo!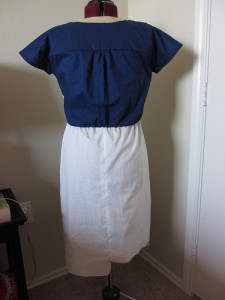 I hope I can finish the final dress before we leave tomorrow evening to visit family for Easter Sunday and Monday. I've cut out most of the pieces already. I'm crossing my fingers that I can get it done.