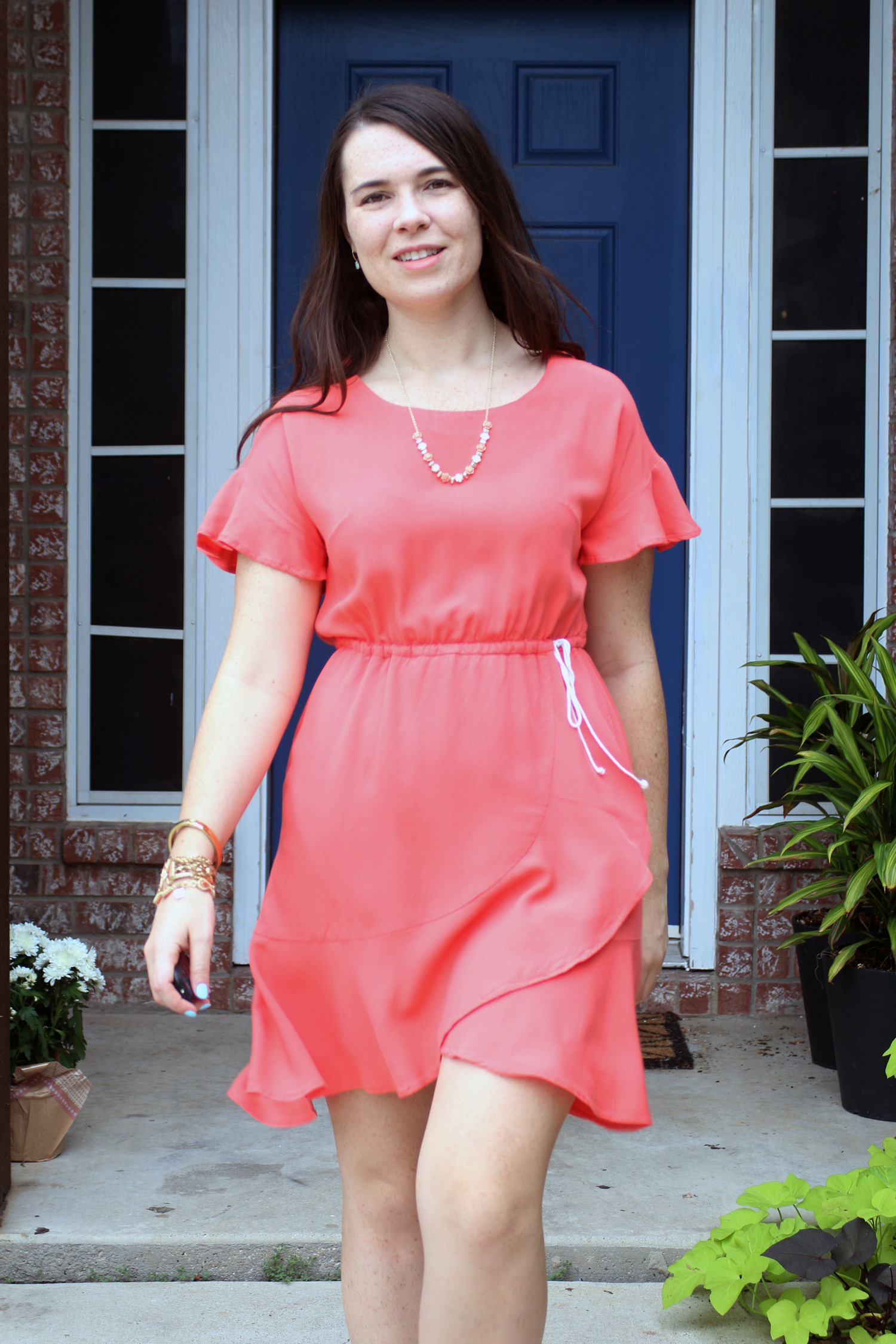 Papercut Patterns Adrift Dress
Back again with more #SummerSewing! Almost to the end. After this I just have one more garment to share.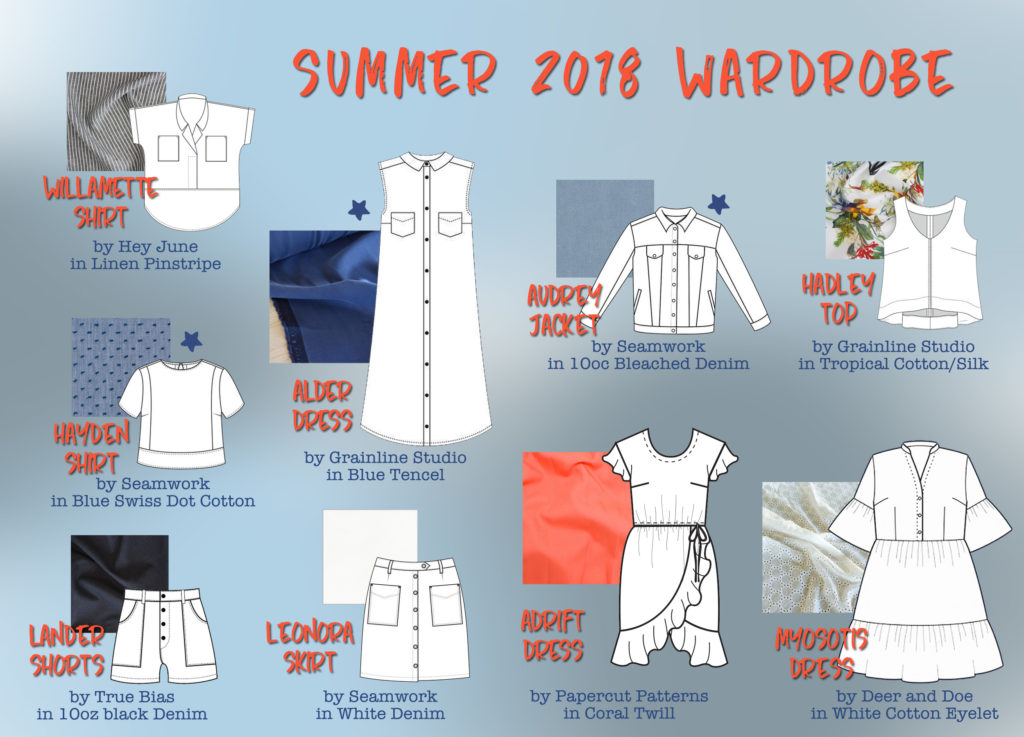 This is the Papercut Patterns Adrift Dress in a coral rayon twill.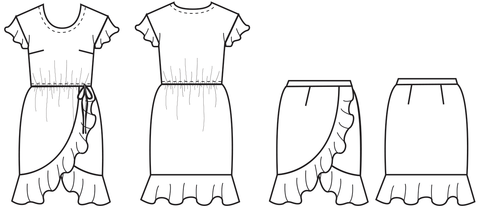 I used leftover white cotton cording and a couple silver eyelets for the drawstring and casing.
This is the 7th pattern from Papercut that I've tried. They tend to fit me fairly well and overall I like their stying.
Fun fact, in my original #SummerSewing moodboard, I had the Sway Dress by Papercut in a coral twill. And I even made it! But I used a stretch woven sateen from Joann and that fabric was terrible. You could see the lines of the neck and arm facings through the fabric. You could also see the lines of everything else that was under the fabric… It was unwearable.

I scrapped that dress and made the Adrift instead, with rayon rather than cotton, and I'm so glad I did!
I love this dress! The rayon is perfect for the flowy ruffles on the sleeves and skirt. I like the adjustable drawstring at the waist (it's a faux wrap skirt, the drawstring doesn't hold the skirt together, it just allows for better fit) and coral is my favorite color.
Only problems with this dress: 1) darts are a wee bit too high. Not a big deal. 2) Rayon. Rayon gets super wrinkly with wear, and it's especially noticeable in a solid color. Luckily the wrinkles soften with heat and since it's always hot in Texas I hope the wrinkles won't be terrible. Not that I mind too much. This dress is so cute, even with wrinkles!