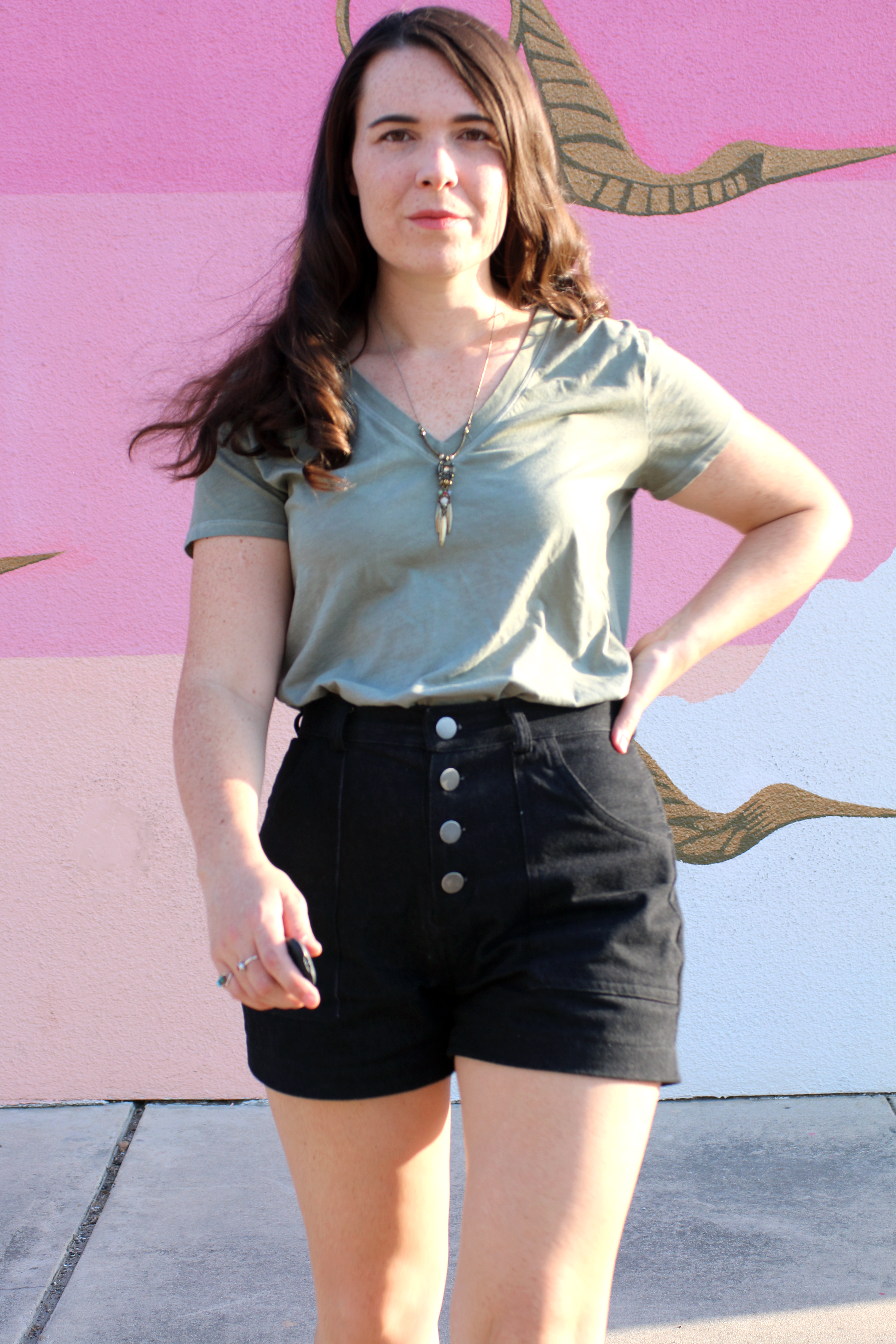 Black Denim Lander Shorts

I feel I should preface this post with a disclaimer – I did a lot of photoshop trickery in these pics in order to make black denim visible without washing everything else out. But I wanted to be sure that you could see the details on these shorts.
Because I LOVE THESE SHORTS!
But first, let me back up. Back in June, I got in the mood to make a handmade summer wardrobe. I was inspired by fabric textures like linen and rayon and denim – and neutral colors mixed with blue and coral – and loose fitted dresses and tops…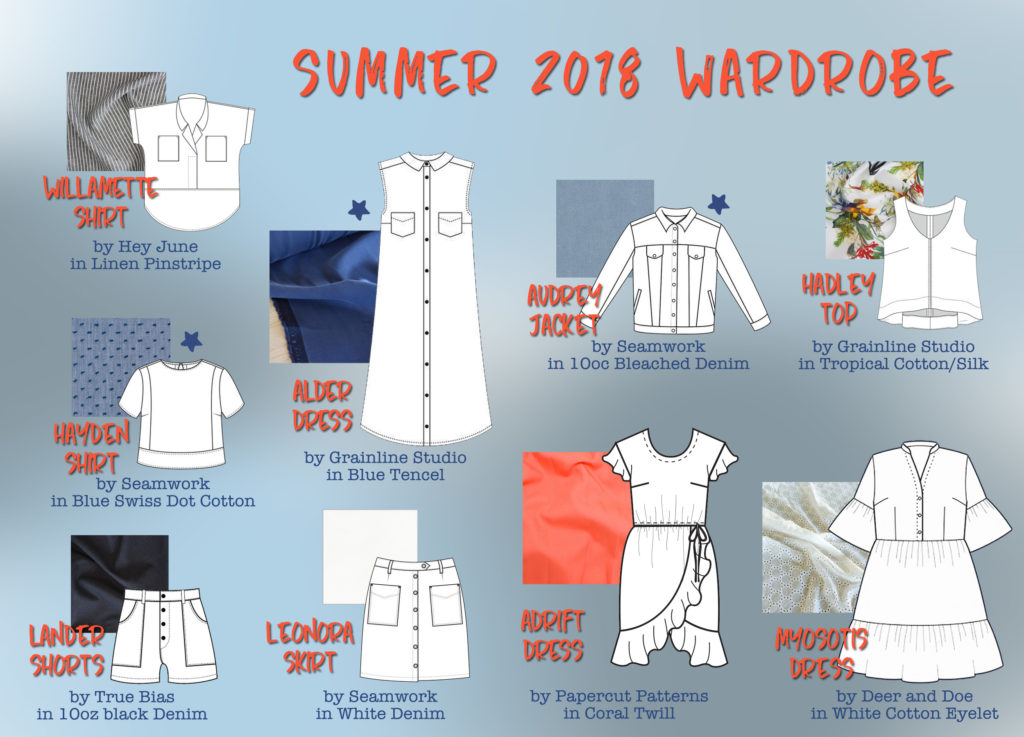 So I whipped up a plan to make nine garments: 3 dresses, 3 tops, 2 bottoms, 1 jacket. Some patterns I already owned (the ones with a blue *) but I still needed to gather fabric and supplies. So far I've completed three projects, including these shorts (I'll share the other two soon). I have the patterns bought or printed for 3 more as well as fabric for 5 of them.
I'm already off to a good start and considering summer in Texas lasts through October I figure I'm on track to finish.
Meanwhile, here's one of my completed projects:
These are the True Bias Lander Shorts. The Lander pattern has been out for awhile but as per usual, I am behind on all the hot new patterns.
I used a 100% cotton denim from Blackbird Fabrics. The silver buttons are from Joann. They're like jeans buttons except you can snap them together by hand. Which was a plus because when I tried using the kind you have to hammer together, I kept bending the buttons. On the other hand, two of these buttons kept coming loose. I was able to glue one down but the other I had to replace.
The pattern and instructions were well designed. Everything made sense and came together easily. I loved that the pattern includes one-inch wide side seam allowances for fitting. But I must have sewn these when I was having a puffy day because they fit great when I made them. Now, though, they're a bit big in the waist and back. If I can tuck a shirt in without having to unbutton the fly – the shorts are too big. I could unpick all the topstitching along the back crotch seam and sew it smaller but… I'm too lazy for that.
These are seriously my go-to shorts for this summer. They're comfy with a long enough inseam that the legs don't ride up but they also don't feel dowdy. This 10oz denim was the perfect weight for this pattern.
The only thing I could have done differently was to interface the waistband more heavily. But then again, the waistband on my storebought jean shorts bend as well, and I never seem to think of that as a problem. Funny how we let issues like that slide with storebought clothes but not homemade clothes?