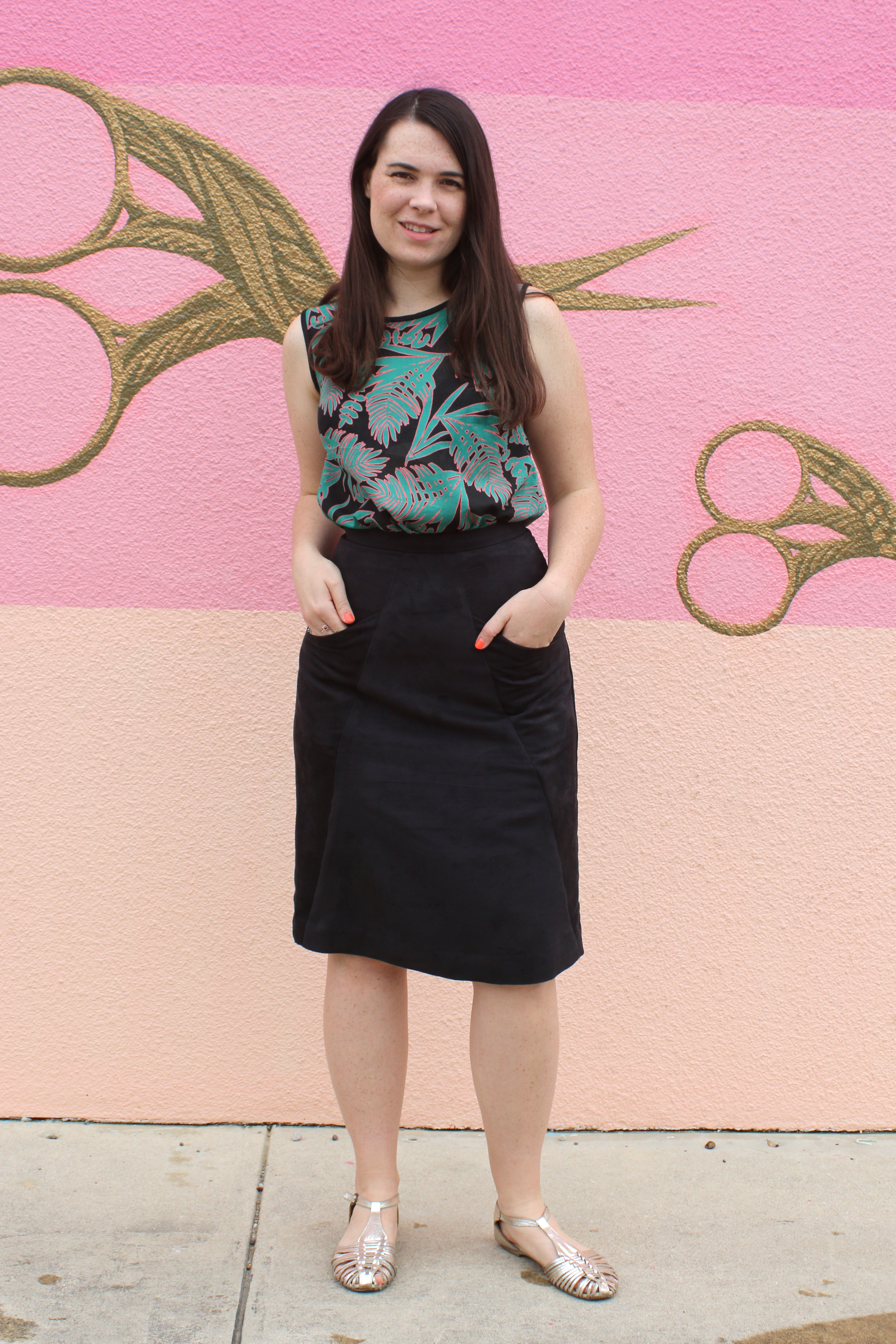 Blueprints A-Frame v2.0
This is my second version of the BluePrints for Sewing A-Frame skirt. This fabric is black so it may be hard to see the seam lines. You can click on the images to zoom in.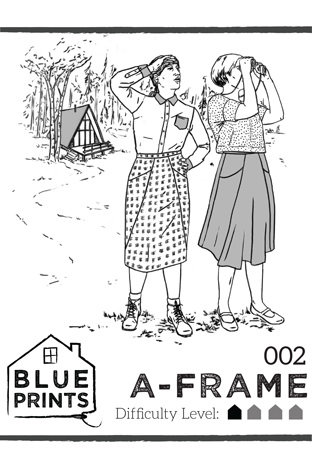 I've now taught this pattern as a class a few times and I'm always impressed at how well it fits everyone who has made it. It helps that the pattern includes fitting instructions.
For this skirt, I again made the pencil skirt version, this time in a faux suede. It's been several years since I've sewn faux suede but this fabric from The Cloth Pocket washes very well and was easy to work with. It's obviously thinner than the corduroy that I used last time so it tends to wrinkle and show lines where I tuck my shirt into it. Gotta work on that.
I was concerned that this fabric was a little thin for this project and bounced around the idea of interlining it with something stronger. I'm glad I didn't do that to the body of the skirt because I liked the result but I should have used a thicker interfacing in the waistband. It has a tendency to roll over time. Not sure if I want to take the waistband off and re-stabilize it. Not sure if that's even possible now that I've already added the buttonhole in back.
I lined the pockets with the same scraps as my last A-Frame because I had enough fabric left and that fabric is so finely woven and thin I knew it wouldn't add bulk.
I still love that lapped zipper in the back. It's a nice touch you don't often find in modern clothing.
I hand hemmed the skirt but with this suede, you can still kind of see the line of stitching. It's less noticeable without the camera flash.
I sewed the same size as my first A-Frame and it fits well everywhere… except that darn waistband. It's just a little too snug. Just goes to show that two different fabrics will not behave the same way with the same pattern.
Ok, I think I've now convinced myself that I need to replace that darn waistband…