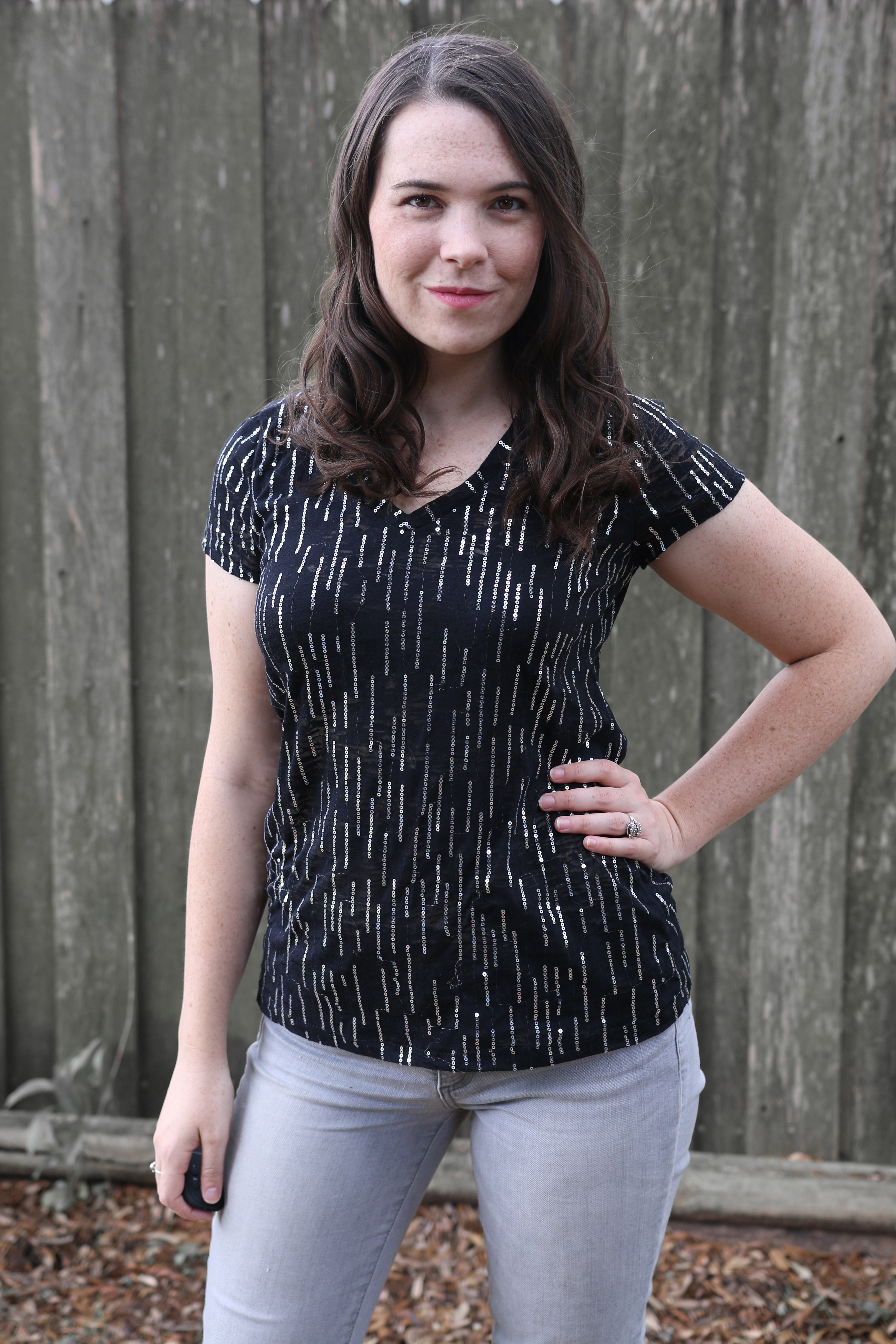 Sequin Grainline Lark Tee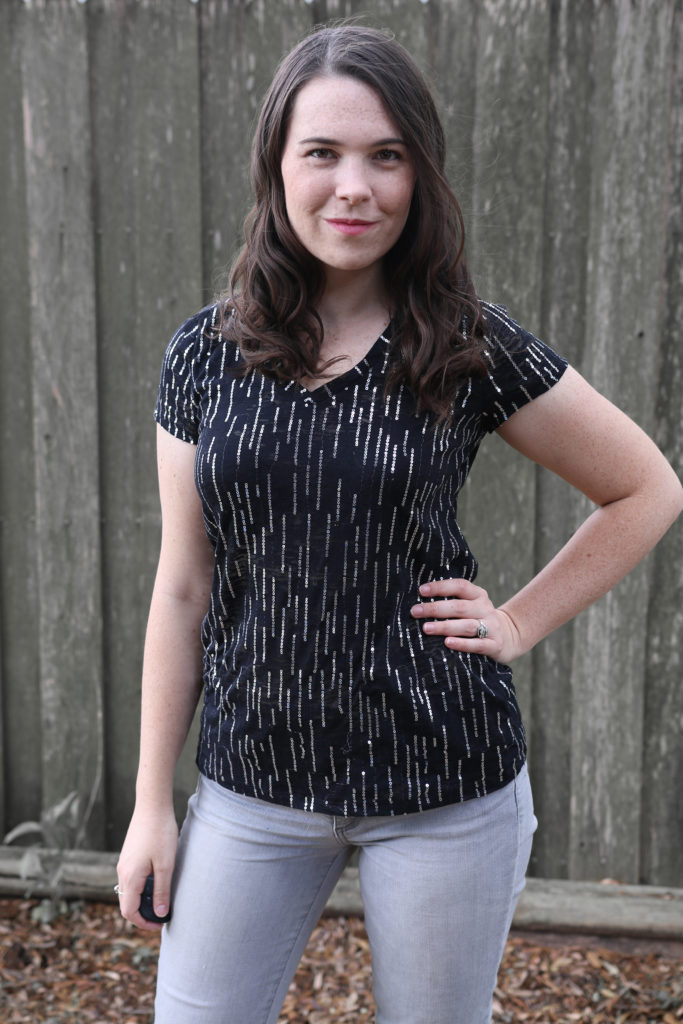 In case you haven't noticed, I haven't been sewing much lately. I've had a few sewing setbacks with a couple patterns I've tried and I just haven't been feeling that inspired. But I have made a few things, like this sparkly Lark Tee I sewed as a sample for a class I taught at the Cloth Pocket.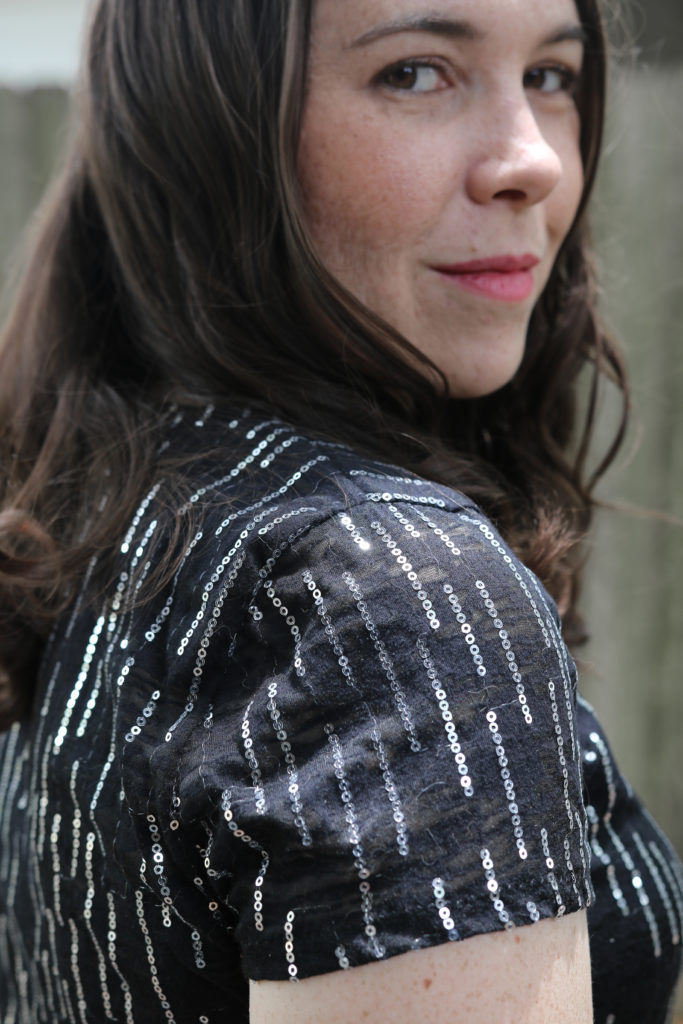 I got the fabric from a swap. It's a burnout jersey of mysterious fiber content with tiny sequins stitched throughout with clear thread. And before you ask, yes, it is itchy. But only on the hems and collar and not enough to keep me from wearing the shirt. 😉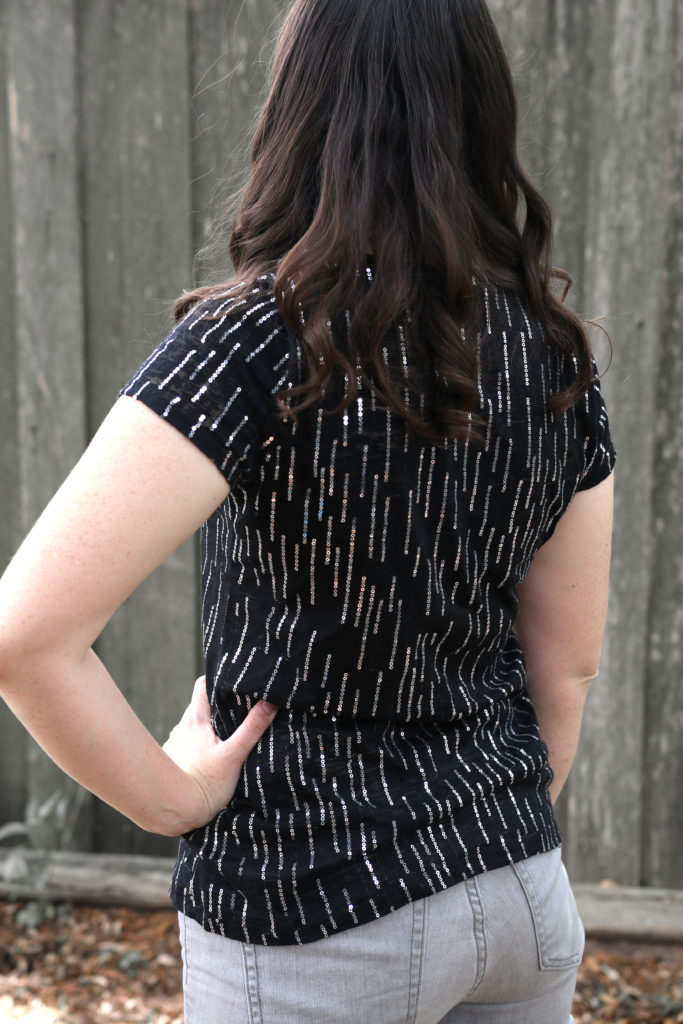 I didn't make any changes to the pattern except for grading up a size at the hips. Grainline patterns tend to fit me pretty well although I could probably use a swayback adjustment.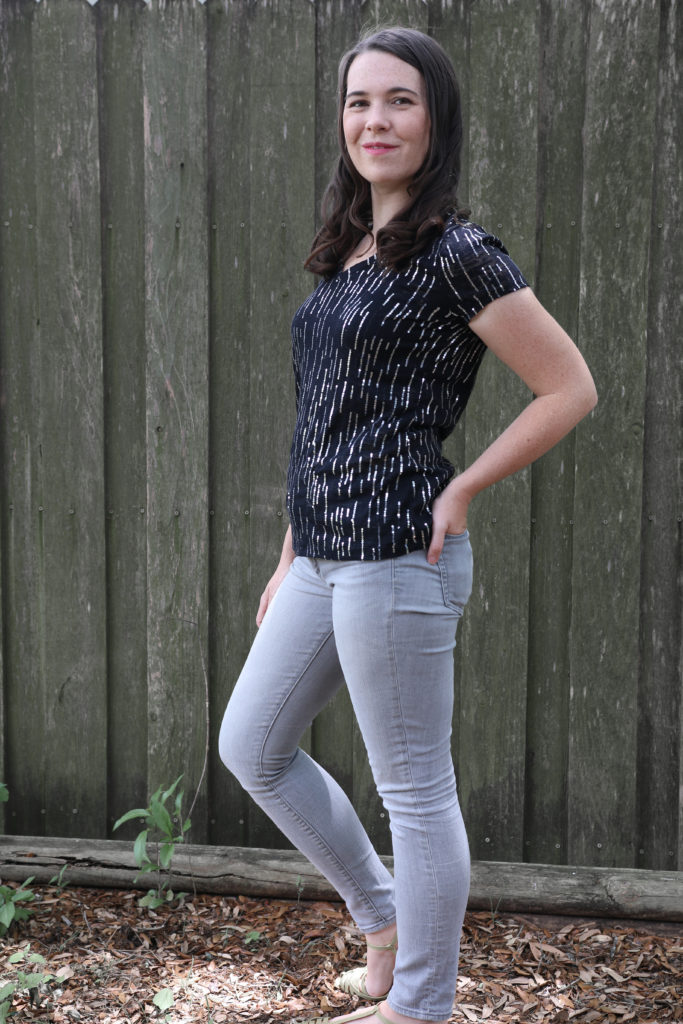 Overall I really like the fit. It's slightly curved in the waist and the shortest sleeves hit me at a good length. I think this will be my new go-to t-shirt pattern!
So what do you do when you're not feeling inspired to sew? Do you do something else entirely? Or try to sew something quick and easy? How do you get your sewjo back??