The Bonnell Dress is Here! Plus, How to Print your PDF Pattern
The day has finally arrived! The Bonnell Dress is now available for purchase.
Thanks again to everyone who helped with testing, editing, proof reading and support. Couldn't have done it with out you!
This pattern has instructions, pattern pages, plus a copy shop version all in one PDF file.
***********************************
Since many of you probably want to get started on the pattern right away I'm going to take a moment to go through how to print the PDF at home.
I get emails from confused users because their test square ends up too big or some of the side borders get cut off when they print their pattern. The most likely culprit is page scaling.
To fix this we need to adjust some settings when we go to print the pattern.
Every program is different, and some details differ between version numbers, but all will have some option related to page scaling.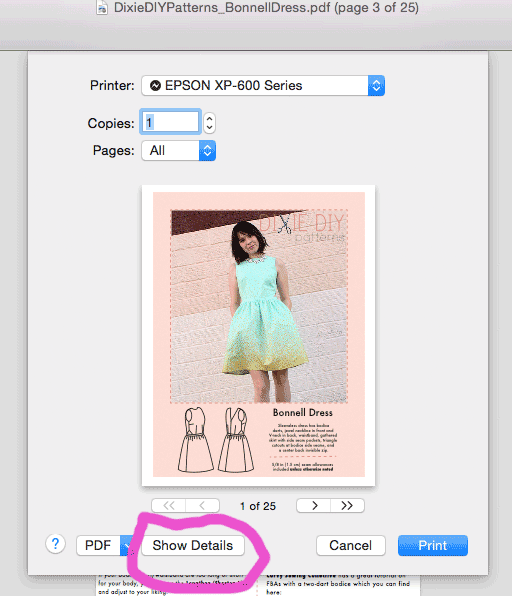 I'll show some examples. This is version 8.0 of Preview on my Mac. When I click to print first I get a simple print window. I have to click on "Show Details" near the bottom.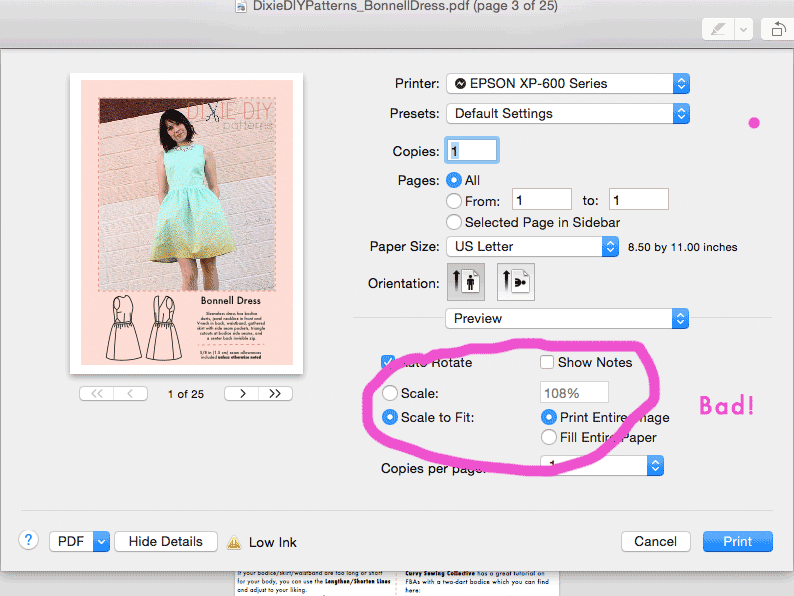 The page expands and now we get some scaling options. By default Preview chooses "Scale to Fit" which is bad bad bad. If I just printed the pattern without changing this the pattern would print at 108% making the test square and all the pattern pieces too big.
Instead click on "Scale" and manually enter "100%" in the text box. Now you can print!
***********************************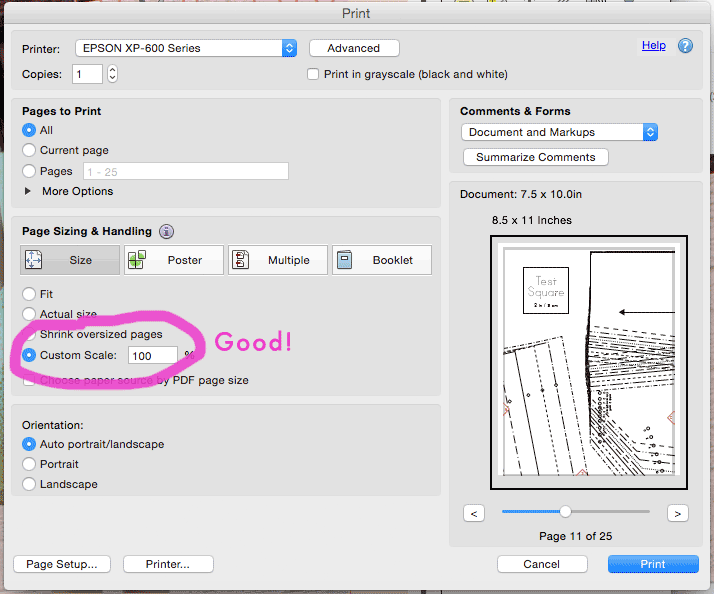 This is version 11.0.06 of Adobe Reader (also on my Mac). On the print page there are a few options listed under Page Size & Handling. Two options can work here, either clicking "Actual Size" or "Custom Scale" and manually entering "100%."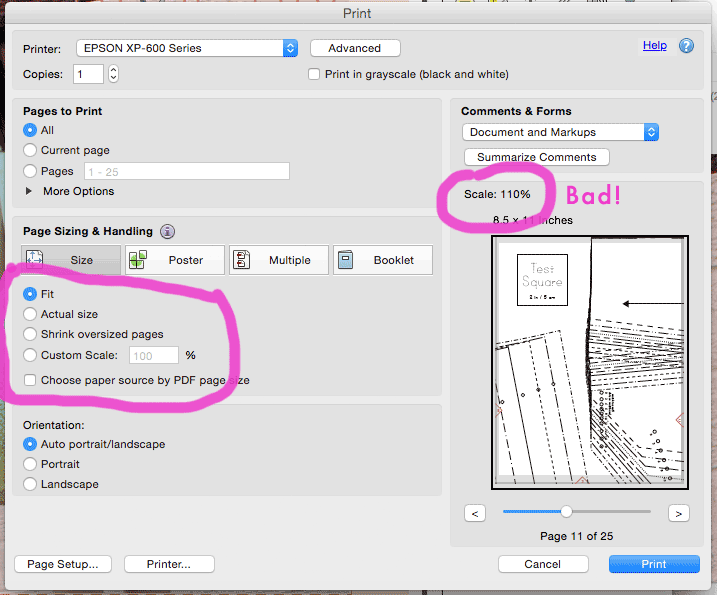 However if you choose "Fit" then you'll wind up with the pattern printing at 110%. Not good!
***********************************
The pattern is designed to print on US letter size paper or A4. The copy shop version is very last page in the PDF and can fit on 36″ wide paper or one sheet of A0 paper (follows the same rules as at home, print at 100%, not bigger).
Hope this helps! Happy printing!