End of the Year Review!
Well, it's the end of the year which means everyone does a summary of what we made this year. I really enjoy reading other people's review posts I never actually did one of these for 2013, I think I thought about it but then it was almost the end of January and at that point I guess I figured it was too late.
But this year I'm going to do one of these posts. Let's get started!
2014 Makes
I made about 30 items of clothing (not counting a couple unblogged pieces and costumes):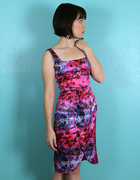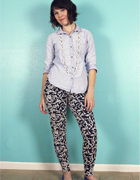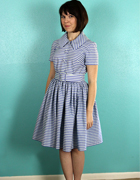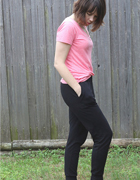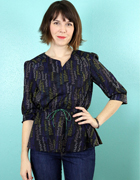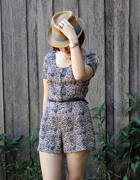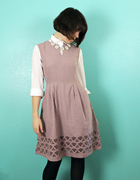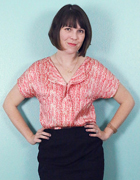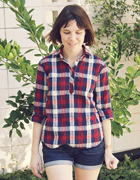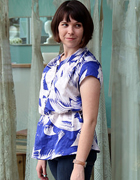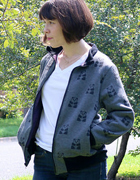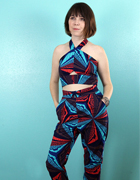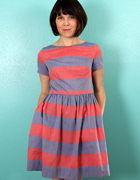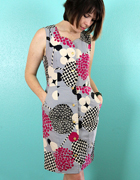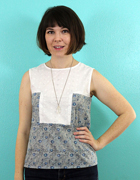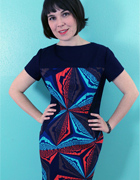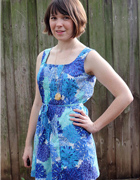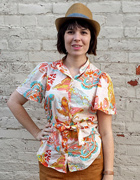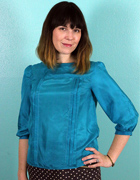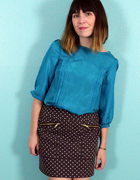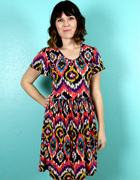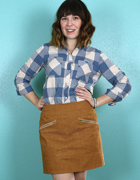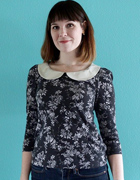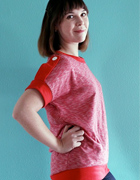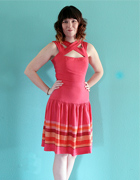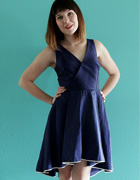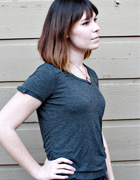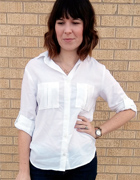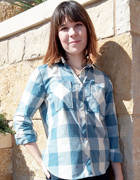 And this is where it gets surprising – when categorizing "hits" and "misses" most of these are clear hits and I don't really have any big misses…
The only that immediately comes to mind is my Mathilde Blouse and only because of fabric choice. The pattern is great but the fabric I used really should have just been for a lining of a jacket rather than a shirt on it's own. It wrinkles terribly (and I can't steam out those wrinkles) and even though it is silk it just doesn't look "nice," ya know?
I still wear it occasionally but I definitely intend to try this one again in, say, a cotton voile.
TNT Patterns
Quite a few, it seems.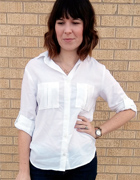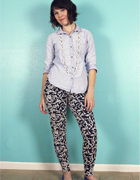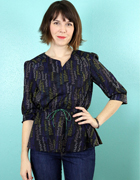 #1 Grainline's Archer Shirt. I made three! And I wear them all the time.
#2 True Bias Hudson Pant. I made a plain black lounge-y pair and a "fancy" pair.
#3 Burdastyle Book Blouse. This is the third version of this shirt and it's one of my faves.
Most Adventurous Makes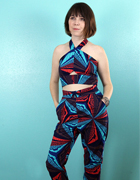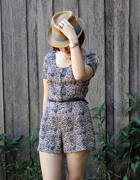 Definitely my experimental Cynthia Rowley Vlisco outfit. It's pretty wild and crazy. And I know my Holly Jumpsuit seems tame in comparison but it's still a bold move for me to wear a romper.
Favorite Dresses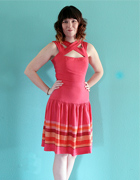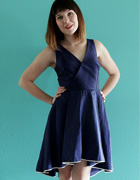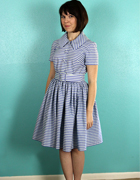 It's a hassle to get into because of those straps but my coral Cynthia Rowley dress is pretty sweet.
The white trim on my navy silk Flora Dress makes it win out over my other By Hand London dress I made this year (which had some crummy poly fabric that I didn't end up liking).
And how could I forget my Breathless Dress? It also got the most pageviews of any make this year (thanks Tilly!). It's absolutely a make I'm especially proud of.
Most Used Fiber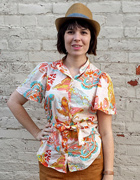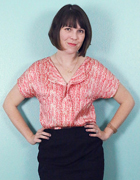 Cotton: 18
Silk: 3
Cotton/Silk Blend: 1
Linen: 1
Rayon: 4
Poly: 1
Blend/Mystery: 3
Knits vs Wovens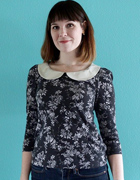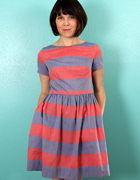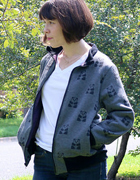 Knits: 9 (counting a couple unblogged)
Wovens: 24
Garment Type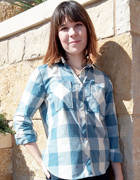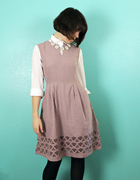 Tops: 12
Bottoms: 5
Dresses: 10
Outerwear: 1
Rompers: 1
Weird matching set thing: 1
Most Worn
This one is tough because I wear nearly all of these makes often, weather permitting, with the exception of the "party dresses" and the psycadelic Vlisco outfit.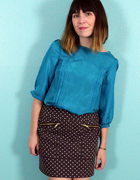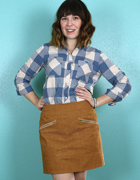 The most worn items are my casual ones like tops because I can wear them with jeans or shorts and my two mini skirts 'cause I can wear them when I can't find my jeans or shorts.
It's easier to talk about the least worn garments…
Least Worn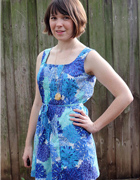 My cat, Peanut, ATE one of the tie strings off my Pintuck Sundress. Not all of it but now the string is way too short to wrap around to the front. I haven't taken the time to fix it. I know I ought to have enough fabric left somewhere.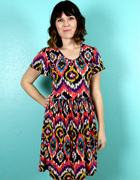 I gotta be honest… I forgot I made this dress. Does that ever happen to anyone else? Where the heck is it??? *rummages through drawers*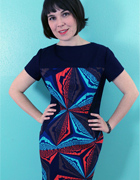 For some reason I just haven't worn this dress that often. I think after making it the fabric feels too "party" for everyday wear.
Looking back I'm a little in shock. Nearly all of my makes this year were winners, that's a first. None of these have been put in the "take to Goodwill" pile. I should pat myself on the back for this year.
Costuming
The thing with this whole historical costuming business is that in order to have a full completed outfit you need so many details: corsets, petticoats, shifts, hair styling, accessories. It's not just "the dress" and that's what's keeping me from showing off my costumes.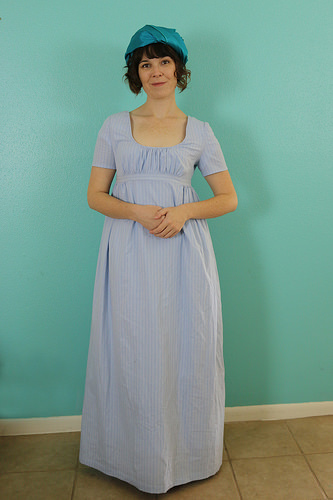 So far I have a completed Regency era outfit with undergarments.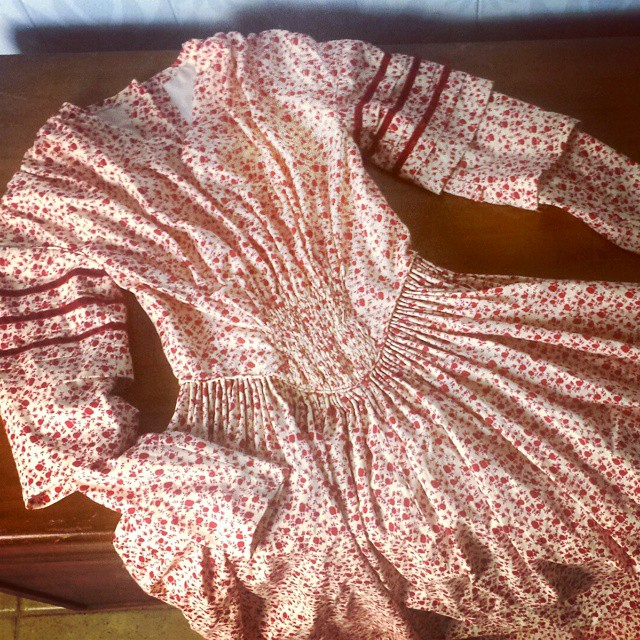 Currently I have an 1840s dress that is *thisclose* to being finished but I need more petticoats (and maybe a wig?). I just finished one petticoat and I need at least two more. The dress itself came together quite quickly for being a big fancy dress.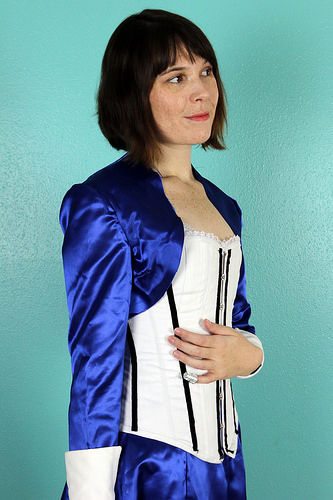 I finished a Victorian corset which I showed in a decorated state to be used with this work-in-progress cosplay.
I also have a couple shifts (undershirts) from different eras and I'm working on a mid-late 18th century shift for an upcoming colonial era outfit.
Other Accomplishments and Fun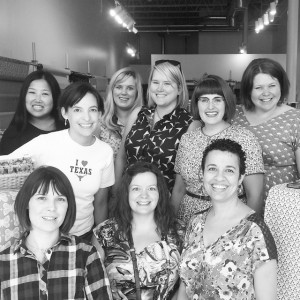 I got to meet some new lovely sewing friends and grew closer to some local gals. I did some pattern testing for By Hand London and Jolie Marie Louise. I participated in Sewing Indie Month. Attended Pattern Review Weekend here in Austin. Became part of the Blank Slate Sewing Team.
I'd say 2014 was a pretty good year for sewing! If I have any goals for next year I guess I want to ramp up the historical sewing and costuming. As for regular wardrobe sewing I'd like to make more everyday wearable dresses that I can just throw on in a pinch and feel comfortable in. Oh, and maybe finish that darn skirt pattern I've been working on and off with for months. 😉