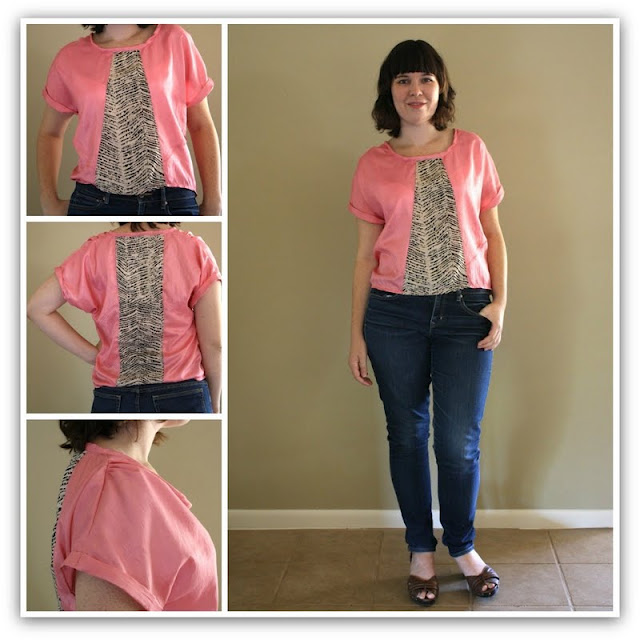 Going old school: The Portia Top Pattern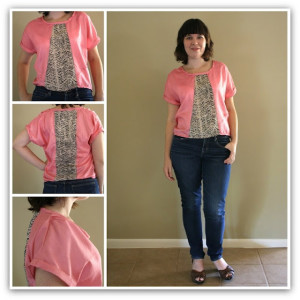 Hey folks, I've been busy this last week cranking out swimsuits I hope to use on my upcoming vacation but I wanted to post about a pattern I made last September (wow, it feels like a lot longer than that).
I made the shirt and pattern in conjunction with "The Refashioners" – a cool idea from the lovely Portia. She sent a bunch of bloggers a surprise package filled with a thrift store garment and we were challenged to re-make it into something new. My surprise outfit was big enough for me to incorporate into two shirts, the second of which I self drafted and made into a pattern.
I never did post the pattern here for whatever reason but perhaps now is as good a time as any.
Quick rundown on the shirt – it's a pieced together design with cut-on cuffed sleeves, pleated shoulders, a round neckline and interesting seaming. You could play around with some fun color blocking if you want.
This pattern is more old school Dixie style – basic instructions (no pics), not quite as detailed of a layout but an advanced beginner or intermediate level sew-er should be able to put it together, no problem.
It comes in 5 sizes ranging from bust size 32″-40″
Instructions and pattern are all in one PDF. Like any other of my patterns be sure to print without scaling and tape all the pieces together by matching the letter and number notches.
It's pretty amazing for me to see how far my pattern making skills have come in only a few months but I hope you enjoy this older free pattern! As always, let me know if you have questions or comments. I love feedback!