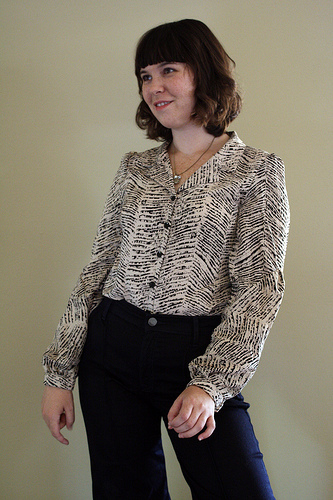 The Refashioners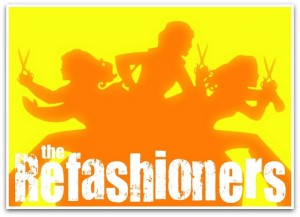 Guess what!? I was lucky enough to be invited by the lovely Miss P to take part in "The Refashioners" (don't you love that logo? so fun!).
About a month ago I, along with a group of awesome sewing bloggers, received a surprise package in the mail. Portia sent us all thrifted items of clothing and asked us all to re-fashion what we had into something new, stylish and wearable.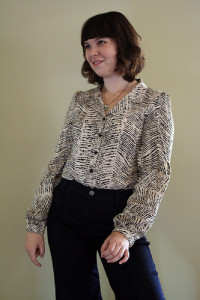 What I loved about making this shirt was that I felt as though I had made a completely new garment but because I kept part of the original design, it didn't take me nearly as long to make as creating something from scratch. I saved time and headaches by focusing on parts of a design that really interested me while the boring parts like making buttonholes and adding interfacing was already done for me. Perfect for the lazy sewer! 😉
I was lucky to have enough fabric in my surprise outfit to make two projects! The first one is up today on Portia's blog. Go check it out! The next one will come later and will include a free pattern to download!! And in the next coming days she will be posting projects from other bloggers including Zoe from So Zo…, Casey's Elegant Musings, Tilly and the Buttons, and Karen from Did You Make That?
Exciting!!! I can't wait to see what everyone else made!