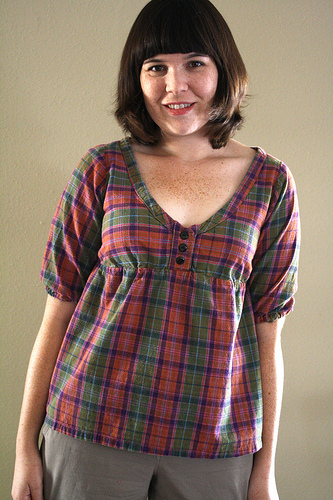 Plaid Built By Wendy Top – Simplicity 4111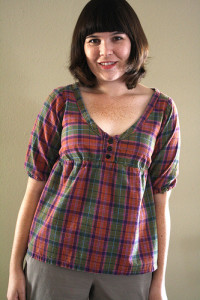 This is another version of Simplicity 4111 that I made a long time ago, this time in plaid. I like this one better than the last try but I'm not sure why. I didn't change the pattern. Maybe it's because the elastic under the bust line isn't as tight? Maybe it's the thicker fabric? Maybe I secretly have a yearning for plaid in my life? Who knows.
Anyway, this shirt was in the mending pile for years because the elastic in one of the sleeves broke. I even remember the party I was at a couple years ago when it happened. Putting something in my mending pile is like burying it deep in an underwater cave in the Bermuda Triangle never to be seen again.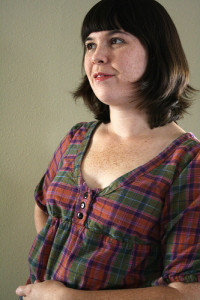 I'm glad I could finally break this shirt out from hiding and finish those minor fixes. Now it is happily back in my closet for rotation.
What's the longest you've ever had something sit in the "mending pile"?