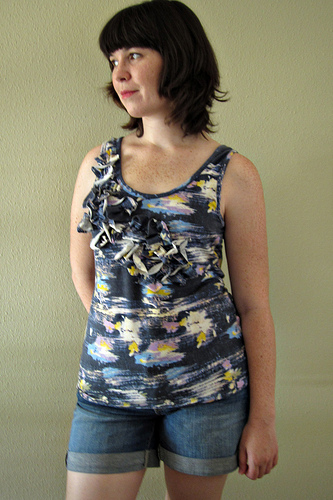 Tank Top #2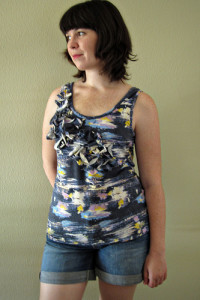 This is the second top I made from the McCall's 5853 pattern, version B, I believe, with the little rosette things on the top.
I used fabric leftover from the maxi dress I made this summer. I like the look of the rosettes in this fabric because the colored print is only on one side of the jersey. You can catch glimpses of the wrong (white) side of the jersey in places.
One thing that I didn't like about this version pattern is that it gave no clear instructions on how many rosettes (which are just circles and tear drop shapes gathered down the center) to cut or where to place them, just telling you to arrange them like the pattern drawing. I would have preferred more direction.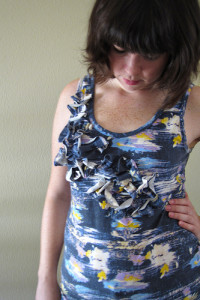 I really like this pattern and since it uses so little fabric it's good for when you have extra leftover fabric (like in my case).
Stay tuned for more new projects! I've been sewing up a storm (or at least a slight wind) but haven't kept up with taking pictures like I ought to.