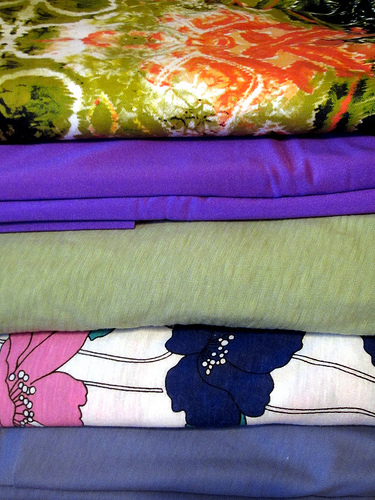 Sewing Motto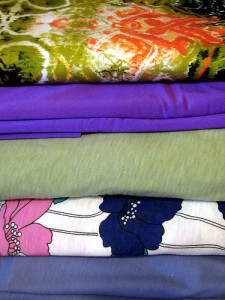 (recent fabric acquisitions)
Do you have a sewing motto? For me I think it is "If you start to make mistakes, it's time for a break."
When I make silly mistakes I know I need to turn off the machine for a while and save myself the frustration. I've met my limit like tonight when I sewed the lining wrong for the waistband of some shorts I'm making. But sometimes it's hard to heed my own advice!
Maybe another would be "If at first you don't succeed, (seam) rip, rip again" or "Never buy more fabric that you can sew in a reasonable amount of time." (Ooops…)
Or always a classic – "Measure twice, cut once." Especially important when working from scratch without a pattern.
What's you sewing motto?