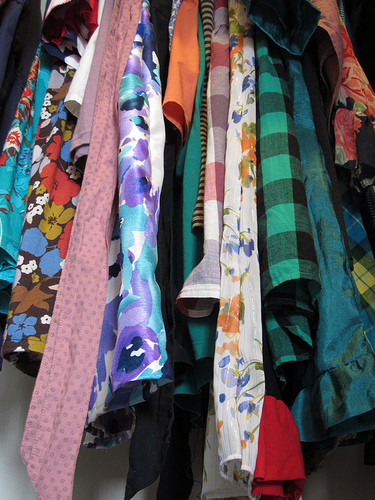 Prepping for Me-Made-June
Recently I found myself faced with a dilemma – I lacked a sufficient number of hangers in my closet. To compensate I moved some items to drawers, packed away unseasonable pieces of clothing or clothes which I only ever wear once every three years (ski pants? in Texas? really??) but I'm still short on hangers.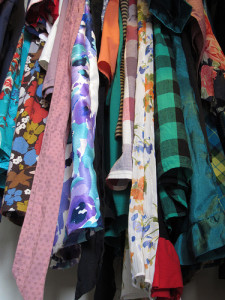 But the main point is not how many hangers I have (be them plastic, wire or wood) but why do I not have enough.
The answer is my wardrobe has exploded with handmade clothes. This use to not be a problem because the majority of clothes that I made were just plain awful that I'd never wear them in the daylight but that has since changed and now I need a place to put all of these clothes.

So having a lack of hangers can actually be a good thing? And now that I feel I have enough hand made garments to be proud of I'm going one step further and participating in Me-Made-June. Yes, I know it is still May but I'm hoping to add a few versatile basics to my wardrobe to make my goal of wearing at least one re-styled or totally handmade garment per day for the month of June.
Who knows if all of this will get done but I'm hoping to make –
– A good solid colored t-shirt or two
– A denim pencil skirt that is long enough for work
– Pants, specifically some wide leg, high waist, 70s style pants
– Flowy blouse of some kind
– Shorts – because it is hot in Texas!
Does anyone else plan on participating? I know of some people who have done Me-Made-March and Self-Stitched-September. If you have done it before do you have any advice? Should I plan out all my outfits in advance? I've never done a challenge like this before.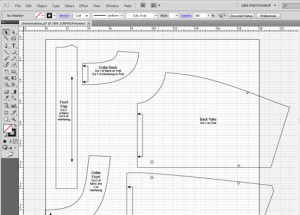 In other news – I'm working diligently on my chevron dress pattern. Only two more pattern pieces to go, then on to sizing, instructions, illustrations, and all the little extras. I still have a lot of work ahead of me.