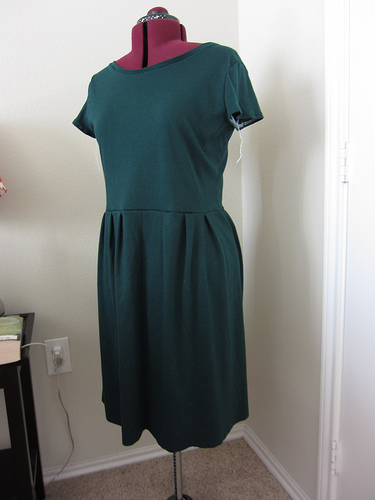 Sewing To-Do List
I know I'm not the only one who keeps a running to do list of sewing projects. It just seems like mine is ever growing right now – so big that I need to write it down!
1. Obviously I need to work on making the pattern for my new chevron dress.
2. I need to finish this green knit dress. Right now some major fitting problems need to be addressed. It was one of those spur of the moment sewing ideas that I was inspired to do when I saw this fabric and now I'm a little over my head.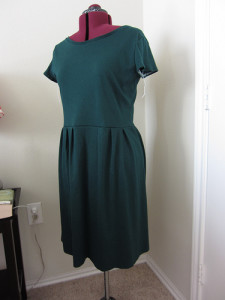 3. I'm in the middle of making a muslin for an altered version of this Burda dress (7514).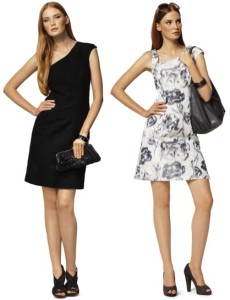 4. I have a growing mending pile of pieces that don't fit or have broken zippers or need to be turned completely into something else. The pile just sits there on my book shelf nagging me whenever I look at it.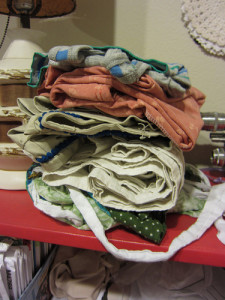 5. I've been collecting doilies to make this pillow and I think I finally have enough to start working on it.
6. I'm still working on this dress – yes, from last year.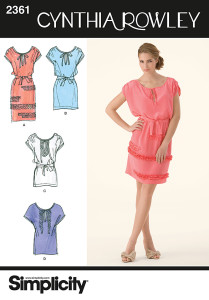 7. I've been dying to make a pair of high waist and/or wide pants but I'm searching for the right pattern. I'm thinking of some how combining this vintage pants pattern and these Kwik Sew sailor shorts for the waist.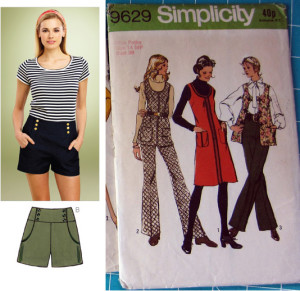 8. I am mentally hording a bunch of 70s patterns I intend to make at some point. I don't know why I've been so drawn to the 70s lately but this top and this two toned wrap dress make me giddy! I don't actually own these patterns. Rather, I intend on just making them from scratch based on the pictures… looks simple enough, I hope!
9. I have about four other dress sketches that I want to make and eventually make patterns for as well. And yes, I do sometimes sketch on paper towels.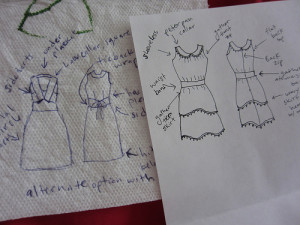 Phew, that's a long list! I need to tell myself "no" – no more new projects until you finish the old ones! Bad Dixie!
What's on your sewing to do list right now?