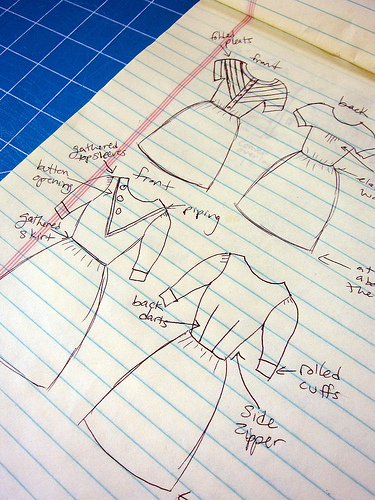 New Pattern Downloads Coming… Eventually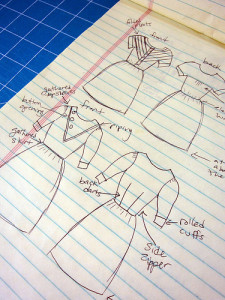 I'm working on some big projects soon (well, at least big for me) starting with a few dress designs that I plan on making into multi sized patterns for download. These will be a little more detailed dresses with pleats and gathers and zippers and, you know, fancy stuff like that.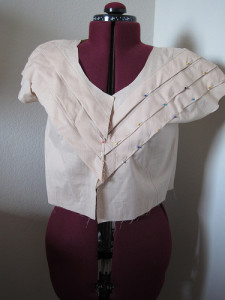 I'll begin with making a muslin for one of the dress designs. The first is going to be a remake of a dress I made three years ago which I can no longer find since I moved. I loved the dress, the design was inspired by a vintage romper I saw once, but the construction could have been better. It was also one of my first forays into making clothing from scratch. This time I'm going to remake it the right way.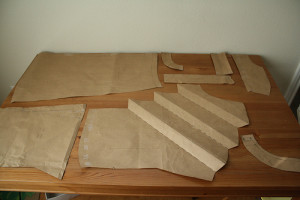 So here we have pieces for the skirt, collar, sleeve cuffs, back, back yoke, front with fold lines and center front where the buttons will go.
With a good enough muslin top to get the details worked out I ripped it apart to make real pattern pieces. With these I'll make a second muslin of the full design, then make necessary changes to the pattern pieces, and finally sew the finished product. After all of that I'll transfer the pattern onto the computer and size it.