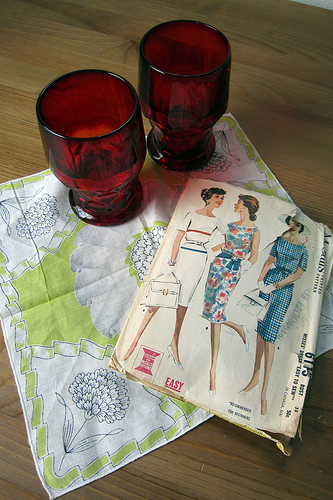 100 Follower Pattern Giveaway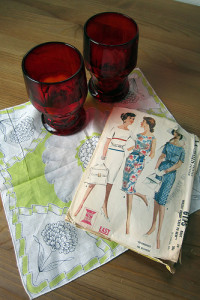 I did a little vintage shopping with a friend yesterday and bought a couple red glasses (they were a steal!), a neat old hankie (maybe I'll make a pillow case with it) and this awesome 1960s shift dress pattern.
I'm going to make a copy of it so I don't ruin the pieces and I need to, anyway. It's slightly to big for me. The pattern is bust size 38.
And then after that I'm going to give it away! Yay!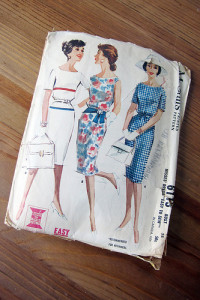 Help me to get to 100 followers by my birthday and enter to win this awesome vintage pattern!
To enter you must be a follower of my blog, either through Blogger, Bloglovin', or some other RSS reader and you must leave a comment saying what era or decade of style you like the most.
You can also earn extra entries by tweeting or blogging about this giveaway but you must leave a separate comment saying what you did.
I'll pick a winner on Sunday, April 11 (my birthday!).